Commander of the Police Motor Transport and Traffic Directorate (MTTD) of the Kaneshie Division has said it is unacceptable for law enforcers to whip people on the street for not wearing facemasks.
Supt. Elvis Bawa Sadongo's comment comes after some law enforcers were reported to have whipped some people for not wearing a mask in an attempt to serve as a caution to others.
But, speaking on JoyNews' The Law Sunday, Supt. Sadongo indicated that should there be a need for punishment on the street, "it has to be set out properly in Law and by Law."
According to him, such actions by the law enforcers are unlawful.
"That appears to me to give a semblance of a martial law to take place where an officer is clothed with an authority to become a judge on the street, and then to sentence the person straight away by issuing a punishment on the street," he told host Samson Anyenini Lardi.
He further observed that there is a high probability that such attempts may also generate chaos in the country.
Supt Sadongo explained that in a situation where a stronger person or "a group of people who are stronger than a group of soldiers" clash, they may be tempted to "catch them (the soldiers) and beat them mercilessly."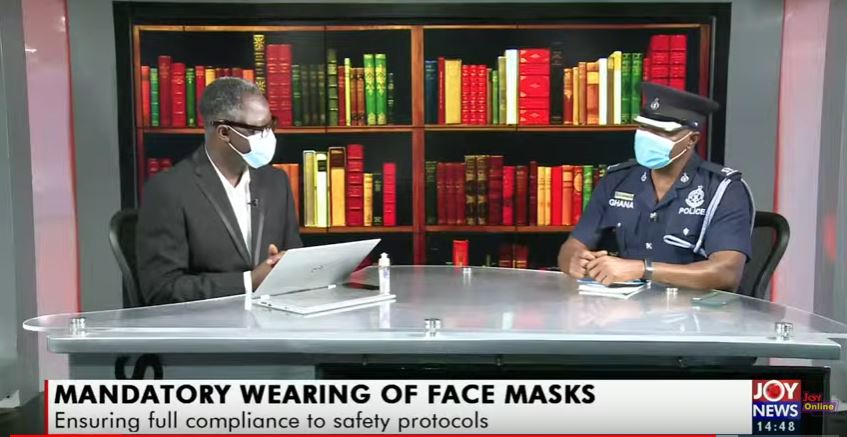 "And then we will descend into the realm of chaos."
The MTTD Commander advised that people are given the benefit of the doubt, an opportunity to defend or give a reason for any action they take.
He cited a situation where some people have spent over 30-year in prison following wrongful accusations of murder.
"And that is why you and I are concern with the Law," he told Samson.
"And so if people are not given the chance to defend themselves and to explain, to be heard, and for a proper person clothed in authority to come out and say yes, this is what you have done and you must be punished this way or that way for it," people will be judged wrongly.
He, however, advised against non-compliance with the Covid-19 protocols as they are sure ways of fighting the virus.
DISCLAIMER: The Views, Comments, Opinions, Contributions and Statements made by Readers and Contributors on this platform do not necessarily represent the views or policy of Multimedia Group Limited.