A non-governmental organization, Women in Need (WIN), has supported 31 women and girls with disabilities (WGDs) from the Gomoa West, Ajumako/Enyan/Essiam districts, and Mfantsiman Municipal Assembly of the Central Region with financial literacy skills training.
Seven (7) WGDs out of the total were given start-up funding under the PERD project. These start-up funds were given to them to start their businesses; the financial literacy skills training is to help them better manage the business support that has been given to them and grow it.
The executive director of WIN, Ms. Susie Arku, encouraged the women who received the start-up to make good use of the support they have gained. "WIN is committed to ensuring that our beneficiaries receive the most support they need. We are working to solicit other sources of funding to assist women who will make good use of the support you are receiving now. We also welcome all individuals and organizations to partner with WIN to reach more women, especially WGDs, with such support."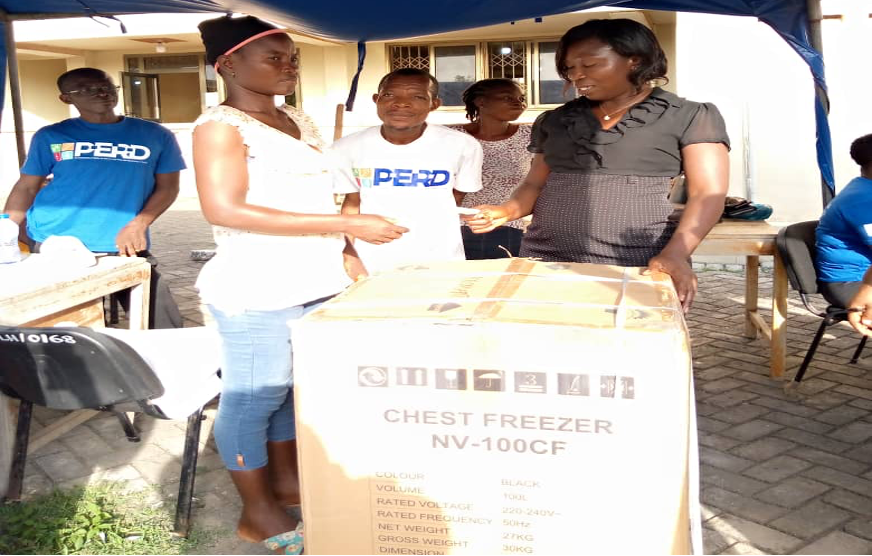 The training presentations were on savings, budgeting, grooming, investing, customer service, planning, bookkeeping, and stock taking, among others. Ms. Isabella Esantsi, the resource person, for the training, explained to them the importance of saving while running a business. More importantly, she explained that saving up money with the right financial institution is as important as saving. She added that saving with individuals or unknown agencies or companies can be dangerous, as they can run off with your money with no accountability. Madam Christiana Boateng, the Ghana Enterprise Agency's representative for the Mfantseman Municipality, added that the women should make a thorough investigation about a financial agency before entrusting them with their monies.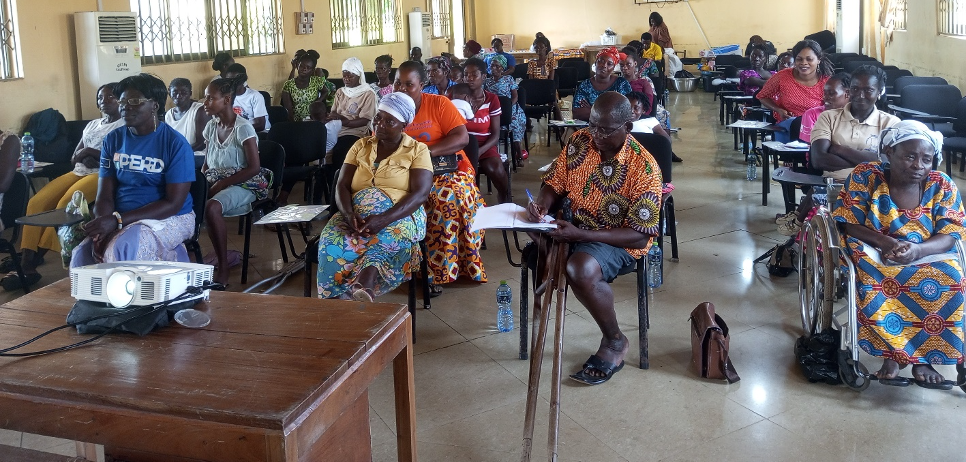 She further reiterated that, customer service is an important component of a business. How a person treats his or her customers affects the sales the person makes. A person with good customer care services attracts more customers compared to one who doesn't.  on grooming, she stressed "it is important to look good and keep a neat appearance. A clean seller or service provider attracts more customers."
After the training presentations, four beneficiaries of the last livelihood and financial literacy skills training, shared their stories and showcased their products. Veronica Tetteh from Saltpond in the Mfantsiman Municipal revealed "I was unemployed and staying idle at home, but one day I received a call that an NGO is organising a soap and baking training for WGDs, I attended the training and was given a start-up for making bleach and also financial literacy training. After the training, I started making the bleach, and after some time I added liquid soap making and now I'm planning to also make shower gel. I have my own business now and I also give some training to other women who are interested to learn."
Following the training, seven of the WGDs were presented with the start-ups per their request. They were presented with deep freezers and water and drinks to sell to make a living for themselves. These are women who are unemployed and have no means of income earning.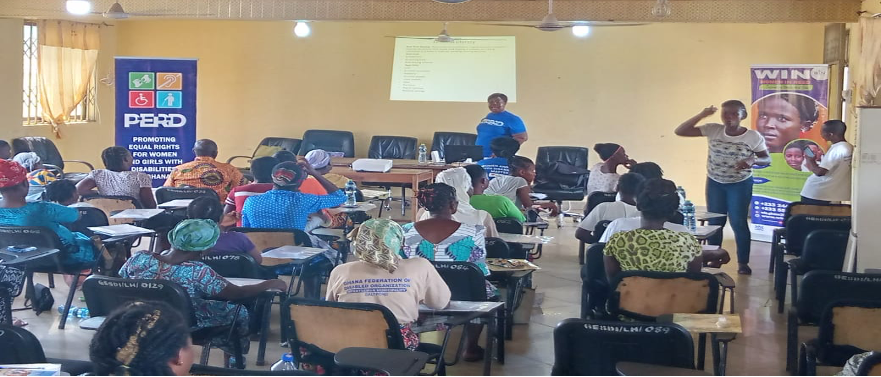 Madam Abigail Addo-Quaye the Programs director of WIN at the end of the training charged the women to take charge of their lives and their businesses to support their families. She encouraged them to use the knowledge they had gained from the training to make an impact in their lives and their communities.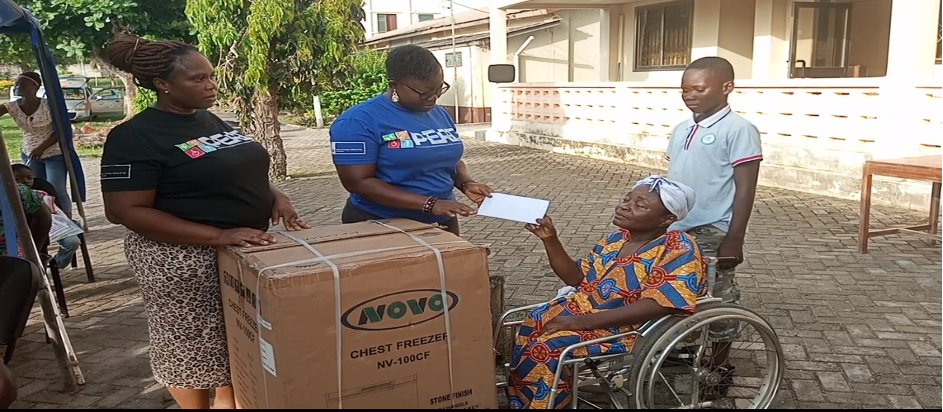 The Promoting Equal Rights for Women And Girls With Disabilities – PERD project is financed by the Netherlands Embassy in Ghana and is being implemented by three women-led organisations in the northern, southern, and middle zones of Ghana. The goal of the project is to promote the fundamental human rights of WGDs, particularly the rights to employment and protection from Sexual Gender Based Violence (SGBV) in Ghana. WIN – Women in Need is implementing in the Gomoa West, Ajumako/Enyan/Essiam districts, and Mfantsiman Municipal Assembly in the Southern zone, Planned Parenthood Association of Ghana (PPAG) is implementing in the middle zone and African Centre for Human Rights and Sustainable Development (AfCHuRSD).
DISCLAIMER: The Views, Comments, Opinions, Contributions and Statements made by Readers and Contributors on this platform do not necessarily represent the views or policy of Multimedia Group Limited.