"If I could bear the pain of my daughter, I'll gladly do that," that is a heart-wrenching cry from a mother as she watches her daughter endure pain.
Georgina Serwa's 18-year-old daughter, Jennifer Ohemaa Koranteng, is bedridden. What started as pain in Jennifer's leg has confined her to the bed with pain and restlessness.
"One day, I went to bath, and I finished dressing. I wanted to wake up, but I could not. I don't know what happened again. I was shouting, my leg," Jennifer narrated to JoyNews' how her life took an awkwardly turn.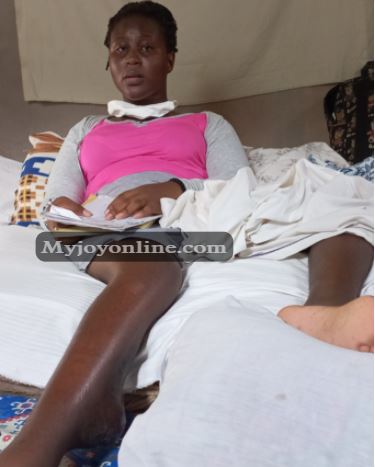 Not being able to walk or move on her own means Jennifer has to depend on her mother for support, and this Georgina says it's taking a toll on her.
"She does everything on the bed. I cover the bed with rubber when I have to bath her. When she has to ease herself, I wear diapers for her. Whenever she's in great pains, I assure her that God is in control."
But the physical pain is not the only thing Jennifer and her mother are grappling with.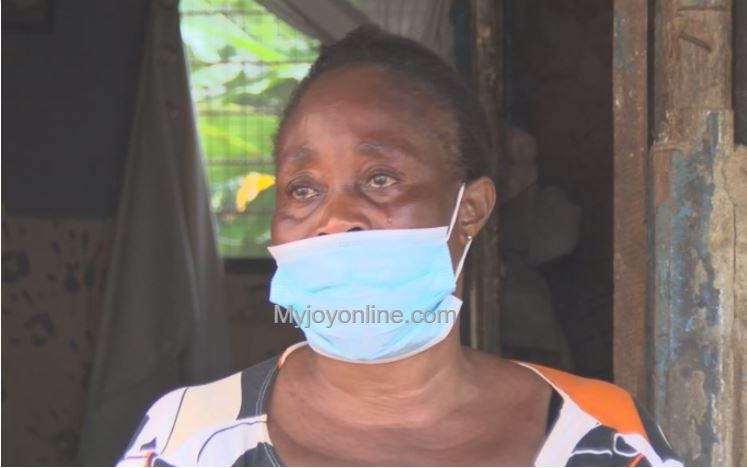 "We are really going through difficult times. Sometimes what to eat is even a challenge." The family's financial situation is so dire that they have not been able to take Jennifer to the hospital.
"I took her to many pastors out of desperation for healing for my daughter. It got to a point I could no longer move my daughter around. Pastors administered anointing oil and salt till it developed into a wound.
"I've exhausted all the money I have on my daughter's condition. I sometimes wish I had money to take her to the hospital for diagnosis and treatment," Jennifer's mother stated.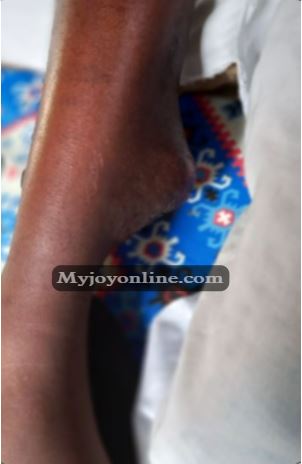 Unfortunately, the family's woes are deepened with an eviction notice from the place they have known to be home for many years.
"I have been a caretaker for this land for the past 10 years. A few months ago, the landowner sent someone to inform me to look for a place to rent because he would be coming to Ghana soon."
As the days elapse and Jennifer remains stuck to her bed, her dream of becoming a nurse is gradually fading with each passing day.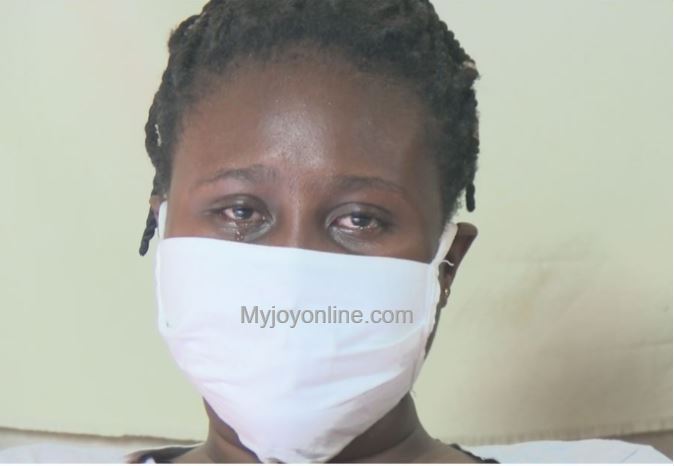 "I remember the time I was in school. I feel sad because I want to go to school again. I cry because I can't walk and go outside. My dream was to be a nurse," she said amid tears.
Unfortunately, she has been struck with this condition now. In fact, anytime I see her peers in school uniform, it saddens me," her mother breaks down.