Nineteen Austin police officers have been indicted for their actions during the 2020 George Floyd protests and riots, according to documents publicly released Tuesday.
The 19 officers were indicted on two counts of aggravated assault by a public servant that "intentionally, knowingly, and recklessly" caused serious bodily harm to individuals, according to court documents.
One of the 19 officers has been indicted twice for his alleged actions against two alleged victims, court documents show.
Last week, Travis County District Attorney, José Garza said multiple indictments were forthcoming when it was announced at the time that only eight officers were facing indictments.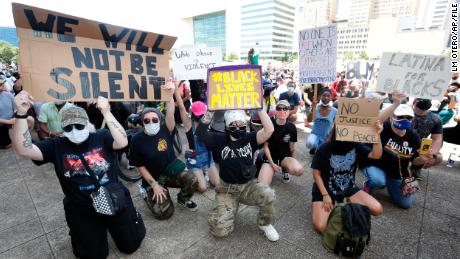 Garza alleged many protesters injured by the officers were innocent bystanders. He said the majority of the victims suffered serious injuries.
One of the 19 officers is Justin Berry, a Republican running for a seat in the Texas House of Representatives.
While saying he was previously cleared of wrongdoing by the police department, Berry also accused the district attorney of using his office to influence the election.
"The timing is not just suspect, it is obvious. The riot was two years ago, and he times his indictments of officers two weeks before the election," Berry said in a statement released on Friday. "Not one of the officers I have spoken to are worried about a conviction. This case is beyond preposterous."
Garza addressed criticism of the indictments last week.
"There are some people in the community and across the state who insist that there must never be accountability for law enforcement if they break the law. Some of them have already suggested that our office's review of the 2020 protests have been biased and that we are targeting police while letting others off scot-free," Garza said.
"That cannot be further from the truth, and it is time to put that nonsense to bed."
"Our office investigates and prosecutes any person who causes harm in our community regardless of who causes it," he said.
On February 17, the Austin City Council approved two lawsuit settlements totaling $10 million for two men injured by police during the protests, CNN affiliate KEYE reports, citing statements by the Austin Police Chief Joseph Chacon and the City of Austin. Justin Howell received $8 million, and Anthony Evans received $2 million, KEYE said.
Howell, then a 20-year-old student at Texas State University, suffered a fractured skull and brain damage after a beanbag round struck him in the head, his brother told CNN in June 2020.
"While settlements are necessary to compensate police brutality victims, settlements are not solutions," Jeff Edwards, the attorney for Howell and Evans, said in a statement Tuesday.
"Hopefully, the settlements in the Howell and Evans case will lead to some serious self reflection on the part of the Austin Police Department and its leadership."
Eight of the officers were released on a $1 cash deposit bond each, with no additional bond conditions, their lawyers said Monday.
Defense attorneys Ken Ervin and Doug O'Connell said the eight officers reported to the Travis County jail and were fingerprinted, photographed and released.
CNN is seeking comment from the 11 other officers and nine alleged victims identified in court documents.
Attorney Scott Vasquez, who is representing Nicole Underwood, one of the nine alleged victims cited in court documents, released a statement saying she was shot by a bean bag that "pressed into her body, butting against her lung."
"This indictment is one step in the justice process. If it wasn't for video none of [these indictments] would have transpired," Vasquez's statement read. "How would anybody feel being shot like that for no reason? It affects her in a way that a citizen shouldn't lose trust in, namely the police and being shot unjustly by a cop."
The Travis County District Attorney's Office confirmed Tuesday that it has prosecuted 33 cases against other people who allegedly engaged in criminal conduct during the protest, including 11 cases that are still pending.
But the officers' attorneys said seven of their eight clients were injured during clashes with protesters and that their use of bean bag rounds was authorized and specifically targeted to discourage the use of violence.
Protesters were also given multiple warnings before the use of bean bag rounds to disperse a crowd blocking a major overpass, the attorneys said.
"These aren't a few rogue officers doing what they wanted to do. The actions they took on the bridge deploying the bean bags were in full view of the chain of command," Ervin said. "They were commonly accepted tactics."
If convicted, the officers could face five to 99 years or life in prison and a potential fine of up to $10,000.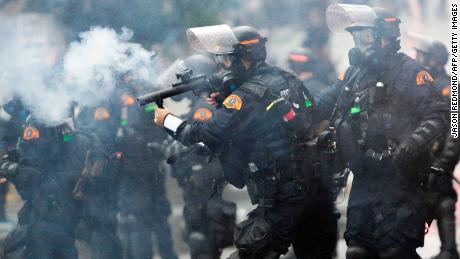 Initial court appearances have been set, O'Connell said. But he said he doesn't expect trials to start for at least a year.
Police Chief Chacon said last week he stands by the officers and believes their actions, saying the officers' conduct did not "rise to the level of a criminal violation."
The Austin Police Department announced last week the officers would be placed on paid administrative duties.
DISCLAIMER: The Views, Comments, Opinions, Contributions and Statements made by Readers and Contributors on this platform do not necessarily represent the views or policy of Multimedia Group Limited.