A couple has died at Ahenema Kokoben in the Ashanti Region following heavy rains on Sunday dawn.
Doye Baanda and his wife, Joyce Larweh died after a wall collapsed on them.
For about two years the family have lived in the house where the man worked as an artisan and the wife a petty trader.
According to residents, the area is prone to flooding, as such, when it rained on Sunday it caused the fence wall of their home to fall.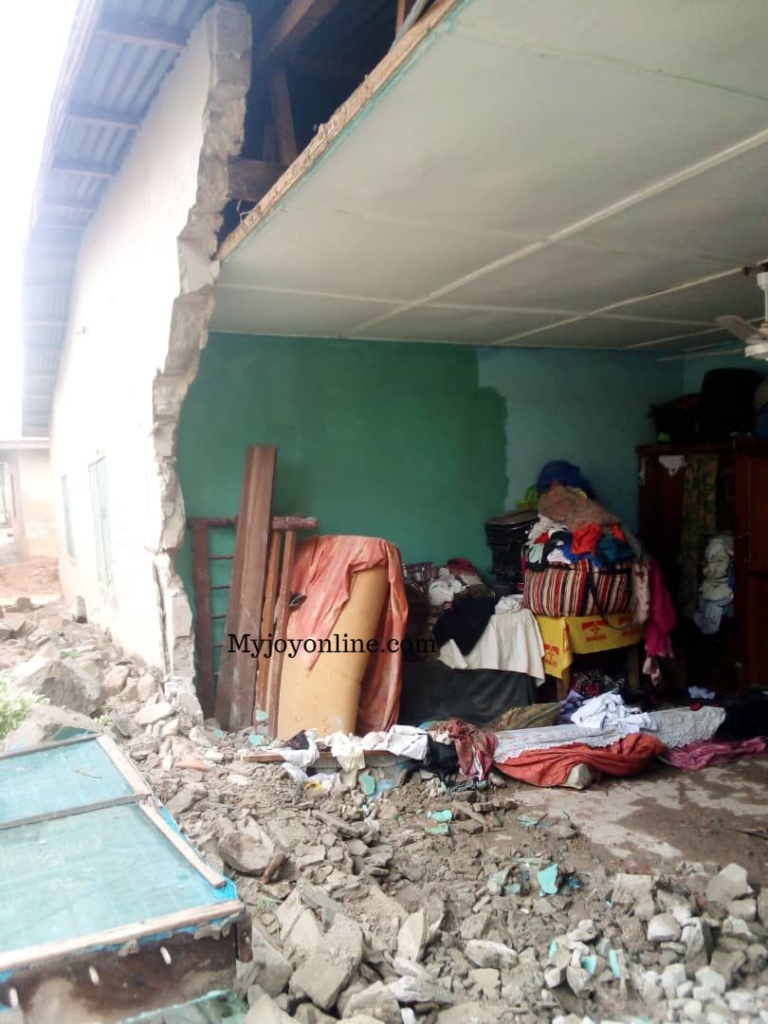 Yaw Agyare, the caretaker of the house who gave out the space to the couple was first to find the family dead.
"I thought they had gone out, but I came round, and I realise the walls had fallen; I didn't see anyone, later with another man's help we saw the couple underneath the debris," he said.
Speaking to JoyNews the National Disaster Management Organisation (NADMo) said the foundation of the fence wall had been exposed, hence, the collapse.
NADMO Operations Director at Atwima Kwanwoma, Kofi Tottimeh, added that the incident could have been prevented if periodic maintenance of the building was carried out.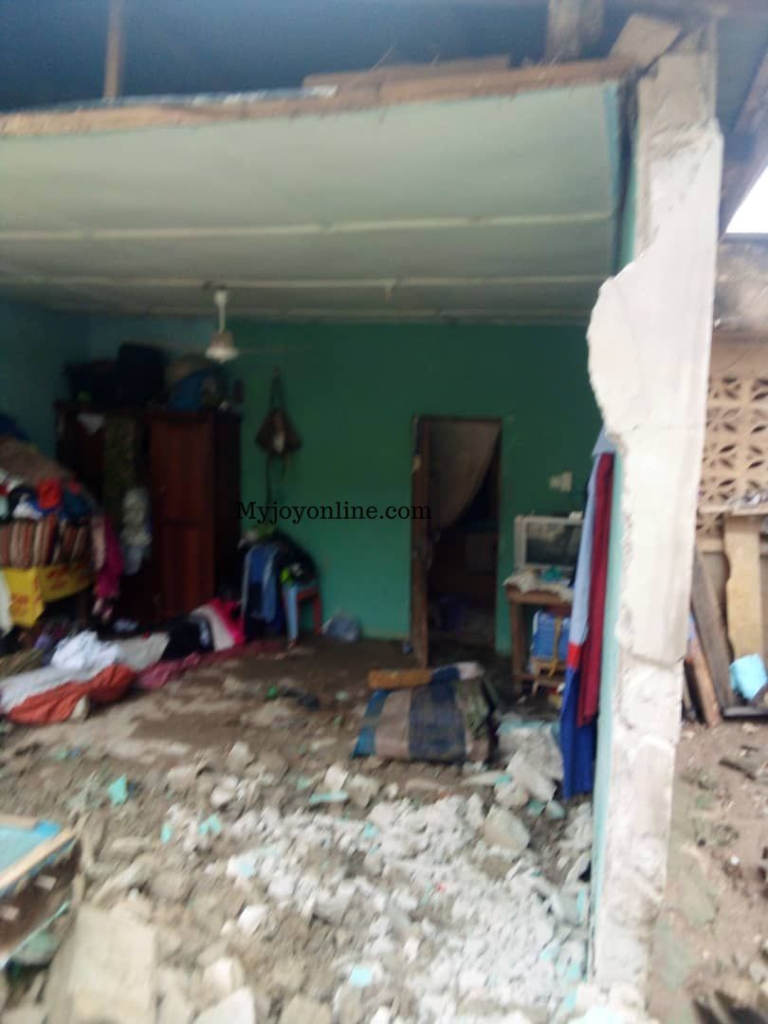 "This situation is preventable, we ascertain that this house was built before this man came to plough the land and he had ploughed the land for sometime that the foundation of the house is "hanging".
Assembly Member for the area, Kwasi Adabor, on his part stated that poor drainage system contributes to perennial flooding of the area.
He revealed that efforts are being made to manage the situation.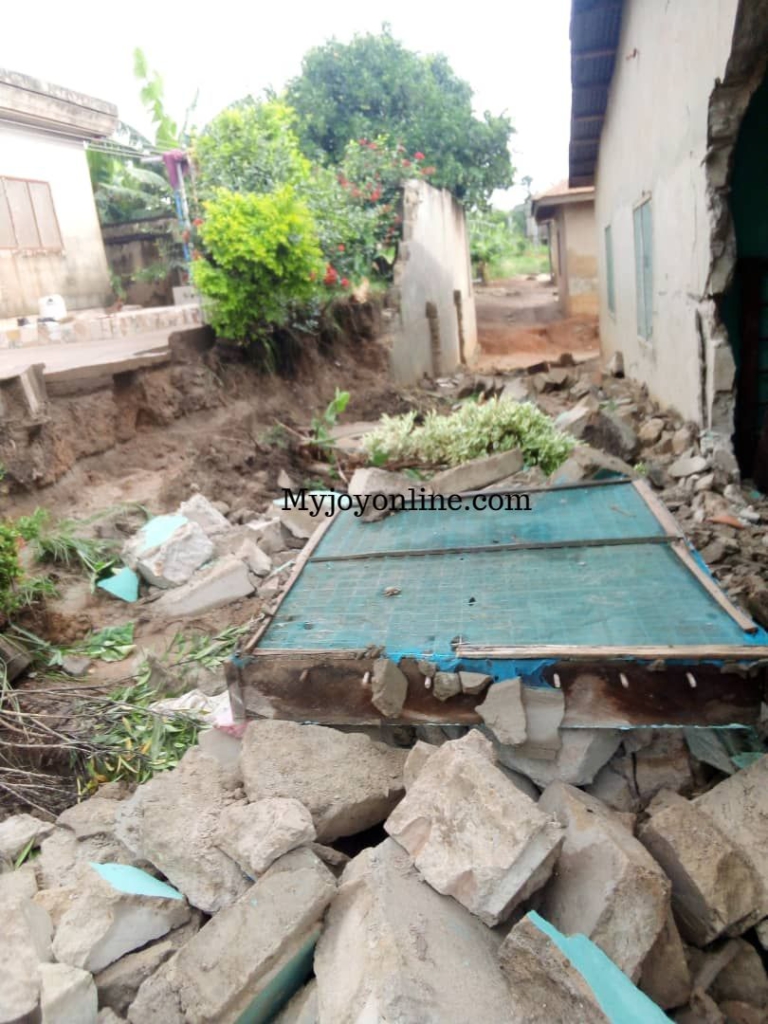 In another incident, a 70-year-old woman and two children got injured when part of their home collapsed after rains at Dompoase in the Asokwa Municipality.
The three are receiving treatment at the Komfo Anokye Teaching Hospital.
This weekend's downpour has rendered families homeless.
DISCLAIMER: The Views, Comments, Opinions, Contributions and Statements made by Readers and Contributors on this platform do not necessarily represent the views or policy of Multimedia Group Limited.