With less than two years to the 2024 general election, many political parties are busily reorganizing and shaping up to contest, what many watchers have described as, a tough poll.
The two leading political parties are reorganizing, with the largest opposition party, the National Democratic Congress (NDC) about to elect their flagbearer and parliamentary candidates in May, 2023.  
The governing New Patriotic Party (NPP), on the other hand, is still caught between holding an earlier congress or otherwise because they're in power and the President wants full concentration on government business.
Whilst at it, many of the supposed third force parties are 'inactive' (used advisedly here). But one of such parties – the Liberal Party of Ghana (LPG) seem to be doing something right. The party has, in recent times, been embarking on moves to put its 'vehicle' parts in place to make it ready to be set in motion.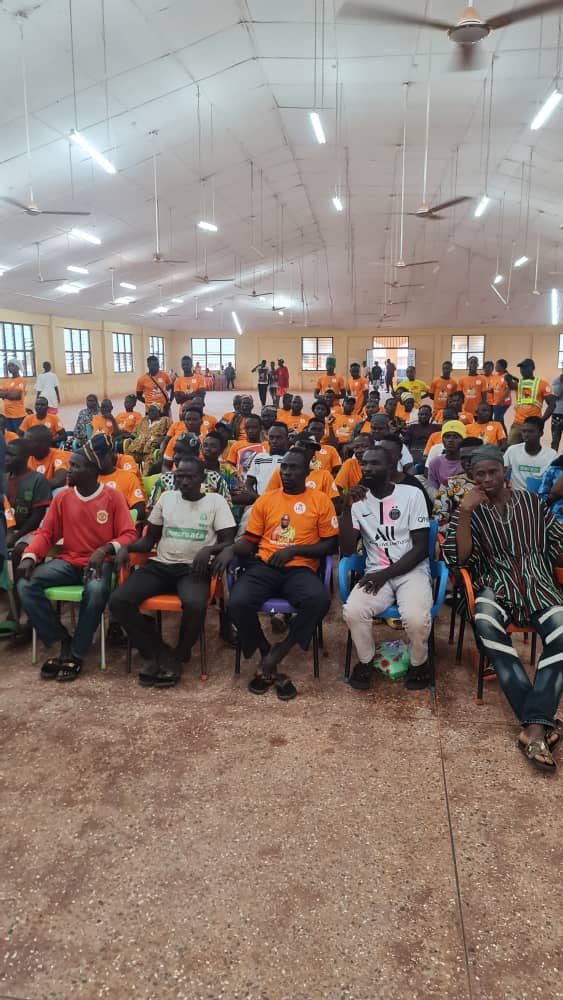 The LPG, led by its Founder and Leader, Kofi Akpaloo has been touring the nooks and cranny of the country, reorganizing the base of the party in preparation for the 2024 presidential and parliamentary elections. The party is basically 'greasing' it's parts for a take-off.
Across the capital, the photos of the leader, Kofi Akpaloo are splashed on several Billboards – at every corner you turn, you're more likely to find a Kofi Akpaloo billboard than even that of the contenders of the leading political parties. An indication of how prepared the LPG is for the impending elections than most of its contemporaries.
I have seen videos of the party's mobilization activities and I must say it shows how the LPG is propbably even trying to overtake Osofo Kyirabosom's party that came third in the last elections.
 If ever there has been a party that is showing great signs of a third force party for the impending elections, I can conclude based on available evidence of activities in the short term, that Kofi Akpaloo's Liberal Party of Ghana (LPG) is miles ahead of the other 'smaller' parties as a potent third force.
What is left to be seen if the type of manifesto the party will put out, as well as the people it will put forward as its Parliamentary Candidates (PCs).
Interesting times ahead, but you can only applaud Kofi Akpaloo and his LPG for leading the way for the other 'smaller' parties.
DISCLAIMER: The Views, Comments, Opinions, Contributions and Statements made by Readers and Contributors on this platform do not necessarily represent the views or policy of Multimedia Group Limited.