Family members of Anjali Singh, the 20-year-old whose death in a horrific hit-and-run case has sparked protests in India, remember her as a cheerful person who loved making Instagram Reels and playing with children. BBC Hindi's Dilnawaz Pasha pieces together a portrait of the woman whose dreams came to a violent end on a cold winter night.
On her now-deactivated Instagram profile, Anjali uploaded videos of herself wearing glossy clothes while dancing and lip-syncing to popular Bollywood songs, like she didn't have a care in the world.
Her real life was starkly different.
Anjali was the sole breadwinner of a family that depended on free food distributed by the government to economically disadvantaged Indians. She earned a living by offering make-up services to women in her neighbourhood and doing small jobs at weddings and other events.
It was a hard life, but they never gave up hope, says her mother Rekha. Until now.
Anjali died in the early hours of New Year's Day after her scooter and a car collided in India's capital Delhi. Police say that the five occupants of the car panicked after the collision and kept going for miles, dragging her body along. They have been arrested.
According to the post-mortem report, the provisional cause of Anjali's death was "shock and haemorrhage due to injury to the head, spine, left femur and both lower limbs".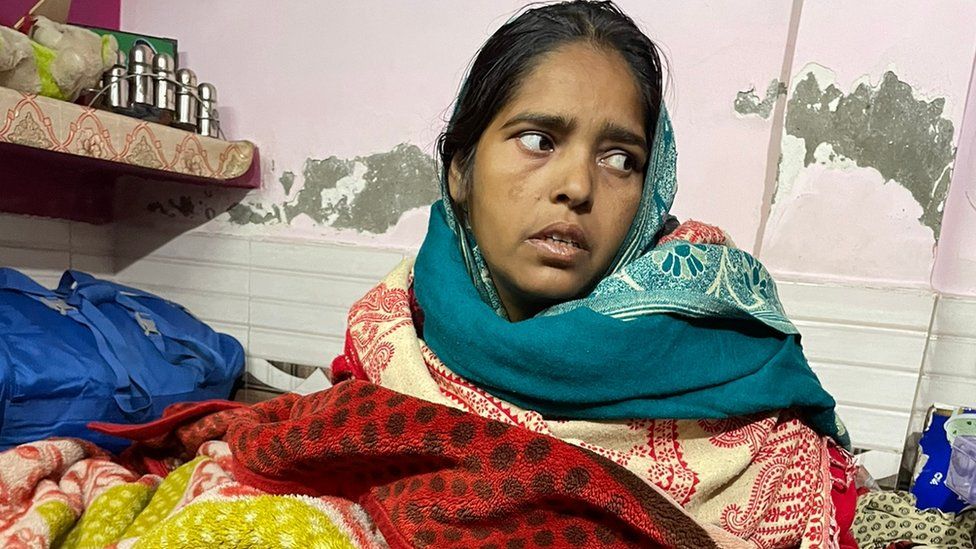 Anjali's family had alleged that she was sexually assaulted because her body was naked when it was recovered, but police have said that the post-mortem exam showed no signs of this.
While the investigation continues, Anjali's relatives are struggling to come to terms with what has happened.
The responsible daughter
Anjali belonged to the Dalit (formerly untouchable) community, which is at the bottom of a harsh, unforgiving caste hierarchy in India. She lived in a small house, with one room and a kitchen, in north-west Delhi's Mangolpuri area.
She was the second of six siblings and had dropped out of school as a teenager to support her family.
Rekha, whose husband had died eight years ago, worked as a low-paid assistant in a school but lost her job during the Covid lockdown. That was around the time she developed chronic kidney disease which made it impossible for her to work.
"Anjali then took on all the responsibility for the family," her mother says.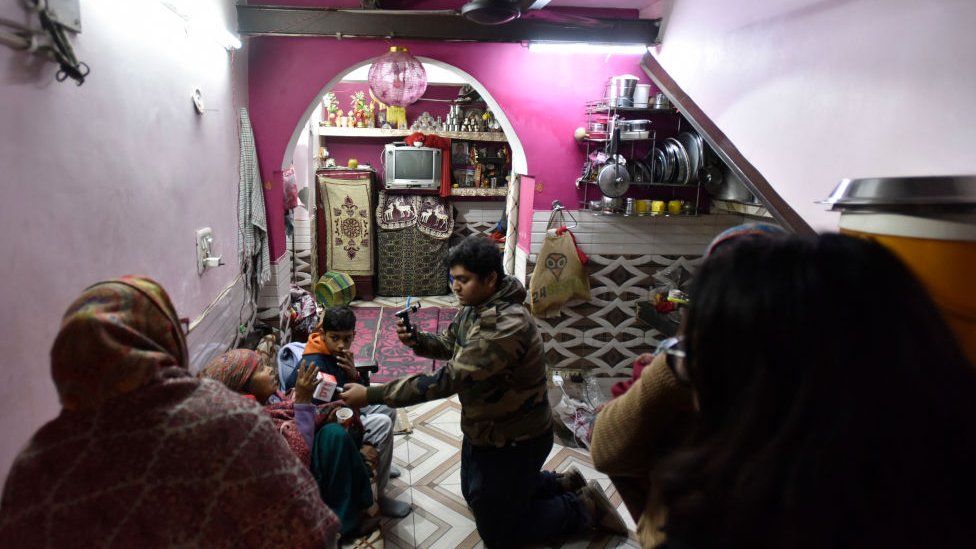 She learnt how to do make-up at a local beauty parlour and soon began helping neighbours who wanted to dress up for weddings and other functions. She would also earn some money by working at weddings, where she was usually part of a group of women who welcomed guests.
Two of her sisters, including a younger sibling, were married. But Anjali said she would settle down after her younger brothers, who are studying at a local government school, finished their education.
"She said she would only marry if her partner agreed to stay with us so she could continue taking care of us," Rekha says.
Though life was hard, Anjali remained cheerful and optimistic.
"She was always smiling. She loved making Reels and videos, and dressing up," her mother says.
Anjali was also well-known in her neighbourhood – Rekha says her daughter's complaints to local politicians had ensured that the potholes on their street were fixed. Around the time of her death, she had been trying to get a proper drain built in the area.
"Our neighbours even asked her to contest municipal elections, and she promised them she would do so in the future," Rekha says.
Five years ago, Anjali took out a loan and bought a scooter to help her travel around. She was close to paying it off when she died – while riding the same scooter.
DISCLAIMER: The Views, Comments, Opinions, Contributions and Statements made by Readers and Contributors on this platform do not necessarily represent the views or policy of Multimedia Group Limited.