A snakebite survivor 35-year-old Emmanuel Cudjoe recalls how he endured sleepless nights after he was attacked by a snake in his house a little over a week ago at Fasin, a town in the Ahanta West District of the Western Region.
He is now doing well but says it has not been an easy road to recovery.
Emmanuel was given first aid at a CHPS compound in his community.
But even before he went to the health facility, like many others who suffered his fate, he resorted to some herbs to ease his pain.
Even though anti-venoms are covered under National Health Insurance Scheme, they are not available in many CHPS compounds and other health facilities across the country like that of Fasin.
Health officials here have resorted to some unconventional methods as a result of the rising cases. A traditional antidote known as the 'Black Stone' is what is deployed here.
Physician Assistant at the facility, Rita Abanga says "if there is already blood coming from the site or the cut is obvious, you just place the stone. If it is a snake, it sticks to the site and falls off after some time when it has absorbed the poison as it is believed."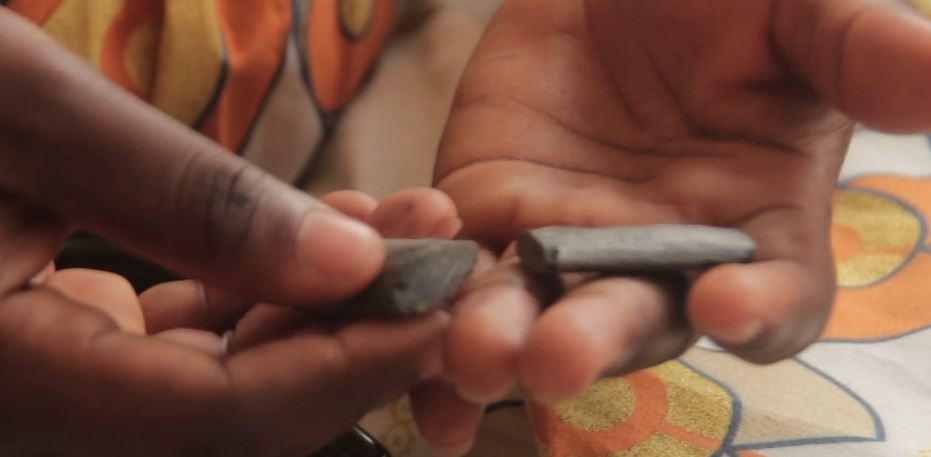 "If you are not seeing any cut at the area, what you do is you create a small cut with the surgical blade so that blood can ooze out a bit so that you can place the black stone on it," Rita explained.
Victims are however referred to Hospitals miles away from where they live for effective treatment. This sometimes comes with its own challenges for some patients.
At least two people have recently died from snake bites here in the last few years. Gabriel Manu and Mesere Nyame lost their relatives through snakebite some 5 and 10 years ago.
They both recount how the lack of anti-venoms, lack of transportation and poor roads caused the death of their loved once here.
"My brother was working at a security post at the time when he was bitten by a snake, we tried taking him to the nearest hospital miles from here, but we lost him unfortunately on our way," said Gabriel.
Mesere Nyame told JoyNews' Henry Kwesi Badu that "my nephew went hunting and sustained a snakebite, due to lack of transportation and bad roads we couldn't transport him to the hospital on time and we lost him."
According to a Kumasi Centre for Collaborative Research (KCCR) finding, Ghana has since 2015 recorded an average of 9,600 snakebites yearly with some resulting in fatalities.
Municipal Health Director of the Ahanta-West, Timothy Kobina Ofori tells JoyNews snakebites are widespread adding the anti-venom is only available in two out of the numerous health facilities in the community.
At Fasin, snakes are taking lives and many more are getting injured. The poor community dwellers there look to a responsible health system to provide them with the medicine to save lives.