Professional Master of Ceremonies Jerry Adjorlolo has tasked up-and-coming emcees to approach their work with the same mentality professional boxers do.
He described a good emcee as a boxer, who knows when to deliver important punches at any event to make the occasion seamless and memorable.
It is this mindset for the past seven years, as a professional MC, that has set him apart from his competitors.
Jerry with his unique style and the right blend of exposure, corporate experience, social interactivity, wit, and business etiquette, has become the most sought-after emcee hosting some of the nation's most high profile events.
And for a man who boasts of emceeing almost 1000 events, one might think, the process comes naturally to him, but that is far from the reality.
Jerry told Rev Albert Ocran on his Springboard Virtual University programme, which airs on JoyFM every Sunday at 7 pm, that he treats each event differently and reads hundreds of speeches, while undertaking extensive preparation for events.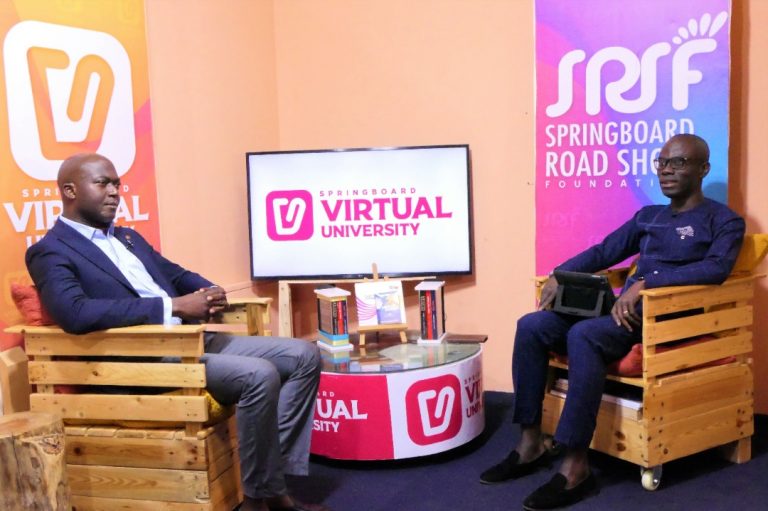 "In this job, you need to be humble to be teachable. A lot of young people are not teachable and have an entitlement mentality. You must show a good attitude and perseverance. I keep saying that all that you know now is not all there is to know and all that you know should not limit what you could have known."
Jerry's first stint with public speaking was at the age of 9 when he gave a testimony in church. His performance was so well received that he was given several gifts by the congregants.
But his journey to becoming a professional MC did not start right after school. He started out in the insurance industry before making that tough decision to go into full time emceeing.
"I stepped out of my corporate career in insurance into full-time MCing with apprehension because it was risky. I however felt confident because I had explored the field quite a bit. A few close people also encouraged me."
He mentioned Nashiru Iddrisu of Star Life Insurance, Mawuena Trebarh, formerly of MTN, and Rev Albert and Comfort Ocran as the angels that sowed the seed for full-time emceeing in him.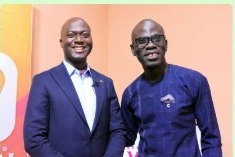 According to Jerry, a good MC must learn to speak intelligently in a few words, must be humble, have respect for his audience, and above all have an insatiable desire to learn new things
"The defining moment in my career was when I hosted the MTN Carols night and the commissioning of a tomato factory by former President John Mahama."
Jerry believes that anyone who claims they have made it in life without the help of others is either proud or suffering from selective amnesia.
He added that to attract mentors, one needs to have the right attitude, perseverance, and make a great case for themselves.
He advised upcoming MCs to learn to say no to some kinds of work.
"Saying no, totally frees you to shine at what you say yes to and create even more value in the process," he indicated.
Jerry Adjorlolo is currently the Managing Director of Domotale Africa, a consultancy for Ghana's state, diplomatic and corporate landscape with a specialty focus on event management, protocol services, Public Relations, business facilitation, media production, and other business-on-demand creation services."