Tanzanian club Simba SC, on Wednesday, July 13, announced the signing of Augustine Okrah from Bechem United.
The midfielder featured in 32 games in the just-ended Ghana Premier League season and was arguably one of the best players, receiving a call-up to the national team as a reward for his efforts. What is most noticeable about Okrah is his dribbling ability, pace, vision, and goalscoring ability from a distance.
Why did Augustine Okrah return to the Ghana Premier League after previous spells abroad?
The attacker left the shores of Ghana in 2014 in a permanent transfer as a 21-year-old to Al Merreikh of Sudan, as the club was looking to make its name on the African stage. As a golden boot winner in his homeland, the expectations of the player were massive and led to a huge amount of pressure being put on the youngster to perform. Unfortunately, after 2 seasons with the club, it could be said that he did not deliver as expected on the African stage.
After Al Merreikh failed to qualify for the CAF Champions League in the 2016/17 season, Okrah was transferred to Al-Hilal, a Sudanese side that was also looking to compete in the CAF inter-club competitions.
The Ghanaian was on high wages, and it made perfect sense for Al Merreikh to sell him as they were not competing in Africa, and was going to be a huge task paying his wages. After another 2 seasons with Al-Hilal, Okrah left on a free transfer to Smouha in Egypt with major criticisms surrounding his ability to perform for Sudanese clubs. Just playing in Egypt for a season, he left again in 2018 to Northeast United in India.
The midfielder's ability to adapt to life outside the Ghanaian Premiership was very questionable. In 14 CAF Champions League appearances, the 28-year-old registered just 2 goals. His 4-year tenure in Sudan was his most challenging phase. Due to his underwhelming performances and limited game time, his contract was terminated.
Despite good wages abroad, the 28-year-old knew he needed to revive his career, and there was no better place to do that than his home country, Ghana.
How did the midfielder perform in his second spell in the Ghana Premier League?
Augustine Okrah returned to the Ghana Premier League in 2019 as a free agent to sign for Asante Kotoko. The Kumasi-based club had qualified for the preliminary round CAF Champions league and were looking to assemble to team with a mix of experience and quality as they had ambitions of going far in the competition. The 28-year-old was identified for his experience in the continental competition and was handed a 2-year contract.
Unfortunately, it was not the dream return he wished for in the Ghana Premier League, as the 2019/20 campaign was filled with injuries and lack of game time. With Kotoko eliminated early into the continental competition and Covid halting the season, there was little to no time to prove his worth. At the end of his 2-year contract with the porcupine warriors, the attacking midfielder had accumulated just 28 appearances.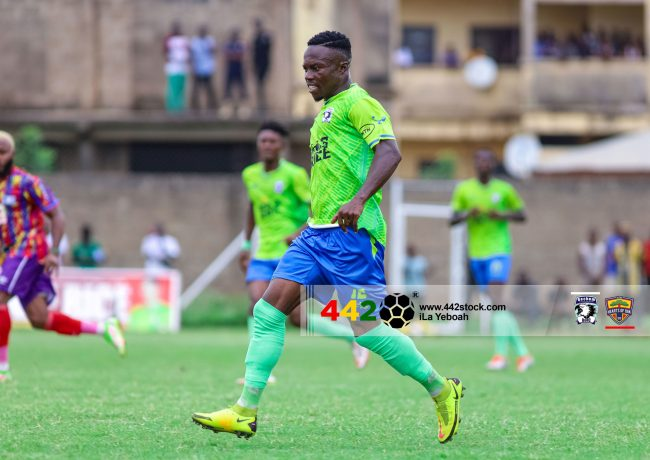 The attacker moved to Bechem United in 2021, where he once won the Goal king. Many believed that the move was his last chance to revive his career as a 28-year-old. With the opportunity given him by coach mingle, Augustine Okrah did not disappoint. According to Head Coach Kasim Mingle, the target for Bechem United in the 2021/22 season was to attain a top 4 finish and compete for the FA Cup.
Thanks to the influence of Okrah, who scored 14 goals in the league and three times in the MTN FA Cup, the club was successfully able to achieve its targets. To add context to Bechem United's success, attaining a third-place spot in the Ghana Premier League is one they have never achieved since making an appearance in the league.
Is Augustine Okrah's move to Simba a good one?
When a club like Simba SC calls, it's difficult to turn it down as they are one of the giants from the eastern end of Africa. The only trophy missing in the lot they have achieved is a continental one, and the experience of Okrah should definitely be to his advantage. However, the 28-year-old is no guarantee of success for the Tanzanian side.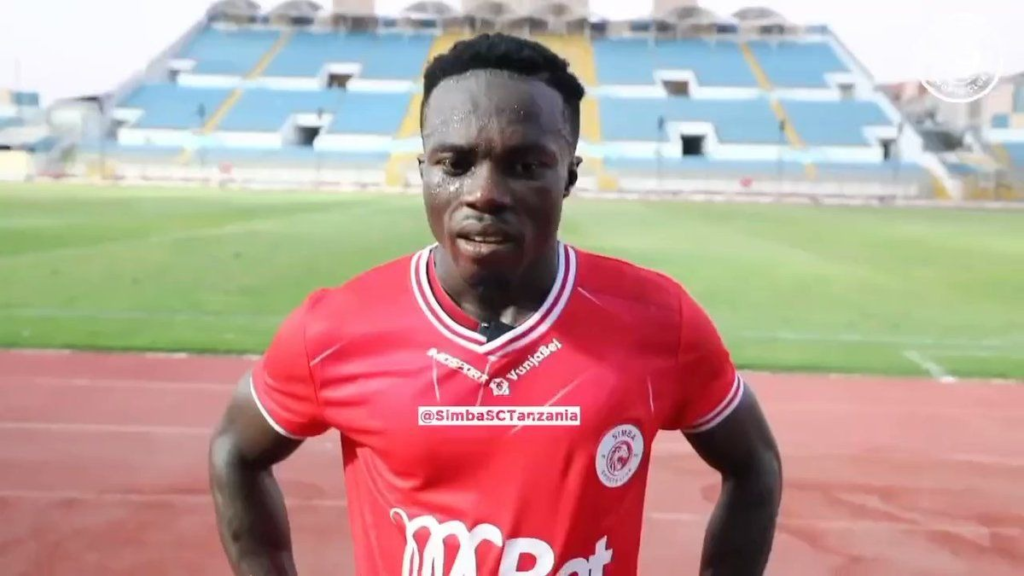 Several factors come to play in determining if a move is the right one or not, and Augustine Okrah ticks all the boxes Simba SC was looking at. The attacker is extremely versatile. He can play as a winger and as an attacking midfielder, and his ability to create chances for his side is high.
Per Tanzanian journalist Salim Said, Simba SC struggled to create chances in attack, affecting their 2021/22 season. For the first time in 5 years, Simba SC failed to win the league. They also fell short in the CAF Confederations Cup, being knocked out by Orlando Pirates in the quarter-finals on penalties.
"…Okrah can run with the ball, can assist. He is very much the type of player we like in Tanzania."
"We like skills, we like flair, we like someone we can pay to go and watch. He will be the marquee signing," Salim Said told JoySports.
His ability to dribble always keeps the attention on him, and it's nothing new that the ability to take on players is exceptional. This exact reason is why the player was given the nickname 'Okrah magic.'
This move looks like a match made in heaven.
What does he need to do to adapt and excel for the Tanzanian club?
According to CAF, the Tanzanian league is ranked 10th in Africa, giving a bit of context to how competitive it is amongst other leagues in Africa. It is still an improvement upon the Ghana Premier League. This does not mean being ranked 10th is going to be easy, but it definitely means he is moving from a below 20th league to a top 10 league and will need to work hard to succeed.
"Players come to Tanzania and think it's a lower league and take things easy, but eventually they get a big shock," Salim Said on adaptation to Tanzanian football.
"If the fans can tell you're giving your all, they will love you. We are not people with massive expectations, yes, we want you to bring titles and do well continentally, but Tanzanians love to see people work hard," he added.
Augustine Okrah needs to look at his entire spell outside Ghana between 2014 to 2019, specifically, his days at Al Merrikh, Al Hilal in Sudan, and learn from the mistakes he made there. Every game should be treated seriously, and he should give it his all. He definitely has the experience. However, as a 28-year-old everyone classifies this period as his prime and therefore, should things go south at such a timeframe, it might be difficult to recover and revive his career.
DISCLAIMER: The Views, Comments, Opinions, Contributions and Statements made by Readers and Contributors on this platform do not necessarily represent the views or policy of Multimedia Group Limited.