No affidavits sworn nor birth certificates presented, Ghanaian football lovers woke up one morning and decided to figure out what the names of their favourite players could mean. Not their actual meanings.
This experiment couldn't have thrived anywhere other than, Twitter – the bi-weekly stage for absorbing trolls or celebrations depending on the outcome of each football match.
Here's the approach. Take two or three names whose combination phonetically sounds like something in a local Ghanaian language.
Take this example, musician Kwesi Arthur has a noticeable catchphrase that precedes all of his songs. With that being said, does the tweet post below look familiar?
Oiiiiinnngggg
Kwesi Arthurr pic.twitter.com/JkXkk1VivV

— Nungua Cardi B💕 (@elly_serwaaa1) September 26, 2021
Tweeps adapted to this tactic, wonderfully.
My apologies in advance if you don't understand any of the widely spoken local Ghanaian dialects because the following series of tweets would have made your day.
The few English versions that slip through will equally tickle a nerve or two.
Real meaning of sports players names. Thread.

Y3siii de3n? Sokooooo na….. pic.twitter.com/vbRB8ed3rz

— 3.142(π) (@lips_pi) September 18, 2021
Fake mallam …. pic.twitter.com/xwImnWa854

— 🇬🇭Retired Badboy😍 (@kobbydexter) September 27, 2021
There is groundnut soup , if you are hungry: pic.twitter.com/usYvSLNyJs

— JUST SHERLOCK ♟ (@Ntiamoah_Locked) September 26, 2021
i have a running stomach nti… pic.twitter.com/86KNBz6Z4d

— DisTurB🎮 (@DisTurB____) September 26, 2021
I'm sorry I couldn't make it this weekend , na ……. pic.twitter.com/0RiwSV0j2r

— Jaabs 💧 (@mo_jaabs) September 27, 2021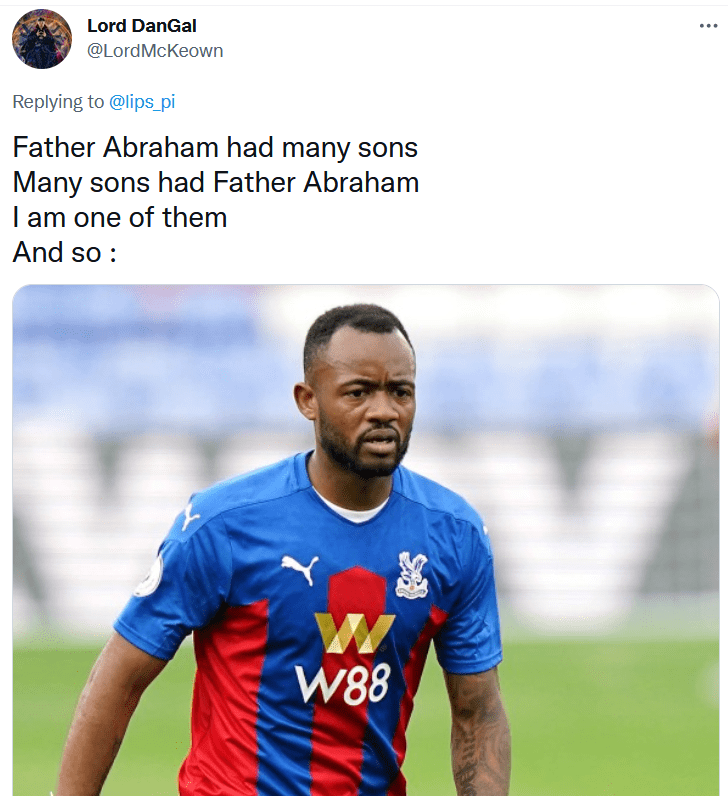 Wo nya akuko funu ahh,wonnya 👇🏾👇🏾👇🏾 pic.twitter.com/t2CgPZ1n6B

— Muffin Everywhere 💫 (@MuffinThursday) September 26, 2021
I told her I ordered iPhone 13 pro max for her and she exclaimed………………… pic.twitter.com/Bt35BvNPwK

— Sharyf🦁 (@__Sharyf) September 27, 2021
Ɛbi p3 mentos, Ɛbi nsu pɛ pic.twitter.com/8r41rTF6WG

— KALYJAY (@gyaigyimii) September 26, 2021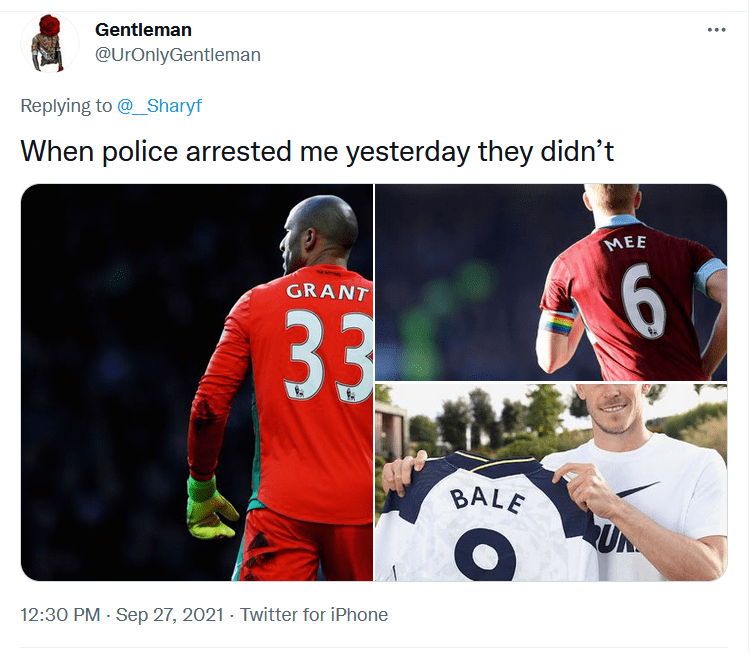 Hipp hipp hippp pic.twitter.com/NBTYlL8sHD

— . (@firimeso) September 26, 2021
I make mistake you Dey laugh? Even my English lecturer: pic.twitter.com/2rSojuOPQZ

— STEVANO 🇬🇭🇬🇧 (@_Stevemensa) September 26, 2021
This week we pray for 👇🏼👇🏼 pic.twitter.com/RCz21zWO2W

— Fidelius🇬🇭 (@fidelius_kay) September 27, 2021
I'm washing this girl's clothes,… nti hmm💔 pic.twitter.com/6bxdtO0Dqo

— Don (@Opresii) September 26, 2021
Them prank Tomi say Ein girlfriend leff am. 3kaa kititi anka😭🤣 pic.twitter.com/08kFBl9HUM

— Harry Maguire (@MUFC_Maguire) September 26, 2021
"Chale make a niqqa come try next day I will be in……." pic.twitter.com/9OiKuAHLOF

— dingo. (@ksheldongh) September 26, 2021