With rising cost of living and record inflation rates, food insecurity is set to peak in Ghana and the world over.
A recent United Nations (UN) report showed that over 345 million people worldwide are on the brink of starvation.
The report also showed that an additional 250 million will enter extreme poverty over the next 12 months.
Speaking with David Akuetteh on Luv In the Morning on Luv FM, Senior Lecturer at the College of Agriculture at the Kwame Nkrumah University of Science and Technology, Dr. Eli Gaveh said that Ghana is not exempt from these statistics.
"More people than ever are going to bed hungry at night in Ghana," Dr. Gaveh said.
He believes that a lack of agricultural investment and a surplus of imports has caused food prices to rise by over 23.6% in the last year.
"It is disappointing that Ghana is spending over $100 million on importing tomatoes from Burkina Faso despite having high potential to grow the crop," he said. "We've failed to take advantage of the fertility of our soil, the versatility of our climate, and the sheer amount of manpower we have."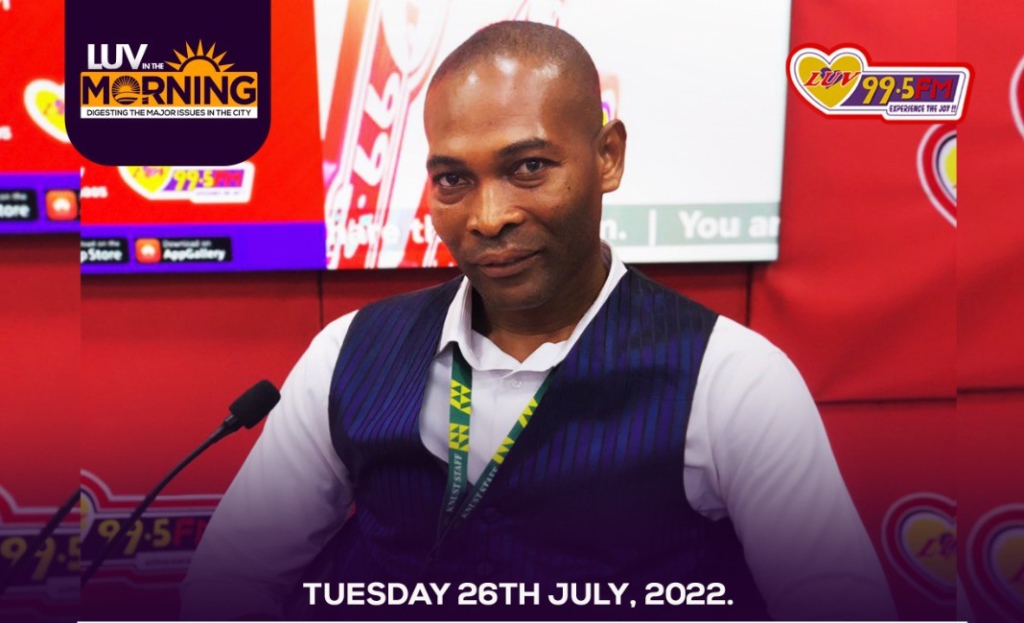 A World Bank survey showed that agricultural development in African countries yields a profit four times greater than the initial investment but this has not been the case in Ghana.
Dr. Gaveh believes that a greater focus needs to be given to agriculture in urban development and residential planning.
"Planners need to find a way to integrate rural and urban development so that houses and other public urban places have enough greenery," he said.
He expressed his disappointment at Ghana's inability to produce enough food despite having over 1.4 million farmers at work.
He also commented on Ghana's sheer agricultural potential for specific crops.
"We have a potential of cultivating 6 metric tons per hectare of rice but are only cultivating 45 percent of that," Dr. Gaveh said. "For potatoes, we have a potential of cultivating 4.5 metric tons per hectare but are only cultivating 36 percent of that."
Dr. Gaveh believes that when the system lets its people down, then it is up to them to be creative and improvise.
He proposed the innovative backyard garden as a possible solution to food insecurity.
"People's focus is always on ornamental gardens with colorful flowers," he said. "However, crop gardens, even if small in size, can bring unprecedented benefits."
Dr. Gaveh recommends the use of recyclables and cheap materials to invest in a makeshift backyard garden.
"Buckets and rice bags can be used to grow crops," he said. "I've even seen people using iron rods, bamboo, and the surfaces of walls to cultivate crops vertically to save space."
Chief Executive Officer of Alpha and Omega Publishing, Kwasi Agyekumanhene, talked about his backyard garden.
"I started my garden back in 1995," Agyekumanhene said. "My father was a rural farmer and he made me fall in love with farming when I was a boy in 1976."
Mr. Agyekumanhene mentioned that he shows profound interest in his garden being able to afford food at market price.
"I maintain my garden not because it helps me save money but because I love what it allows me to do," he said. "I distribute my crops in my village whenever I visit."
Dr. Gaveh revealed that investing in a backyard garden can bring substantial savings in the long run.
"Tomatoes at the Kumasi Central Market and Ejisu Market are between GH₵ 35 and 50, peppers are about GH₵ 100 for a large bucket, and only one head of lettuce is GH₵ 5," he said. "These costs add up and you can save up to thousands over time by producing your crops."
Tomatoes, potatoes, corn, carrots, cassava, okra, and plantain were among some of the easy-to-grow crops that Dr. Gaveh highlighted.
Another benefit of growing your food is knowing where it came from, according to Dr. Gaveh.
"Crops produced via commercial farming contain many chemicals and other elements," he said. "You can use household and environmental waste as fertilizer for the crops you grow rather than industrial chemicals."
Host of Luv in the Morning, David Akuetteh, suggested that senior high schools combat the problem of food shortage by utilizing producing crops and vegetables.
"It's important to teach kids the importance of agriculture early on," Akuetteh said. "Kids will build the hobby of farming and gardening…they could even replace punishing kids by beating them with having them work in food gardens."
Dr. Gaveh agrees with Akuetteh's point but revealed that existing policies do not allow schools to use their land for agricultural purposes.
"I don't see why, but the Ministry of Education does not allow for schools to have crop gardens on campus."
Dr. Gaveh emphasized that you do not need a lot of space to produce enough food to sustain yourself.
"Even a garden the size of a table can produce enough for a family," he said.
DISCLAIMER: The Views, Comments, Opinions, Contributions and Statements made by Readers and Contributors on this platform do not necessarily represent the views or policy of Multimedia Group Limited.