Children of school-going age in the coastal community of Apewosika in the Western Region have difficulty making decisions on how to spend their day as they roam along the coast amidst Covid-19 pandemic.
This is leading many of them into unfortunate situations which could have been easily avoided if schools were session.
A four-year-old boy became a victim of such circumstance when he decided to visit his grandmother some time ago.
She was unavailable upon his arrival in Axim.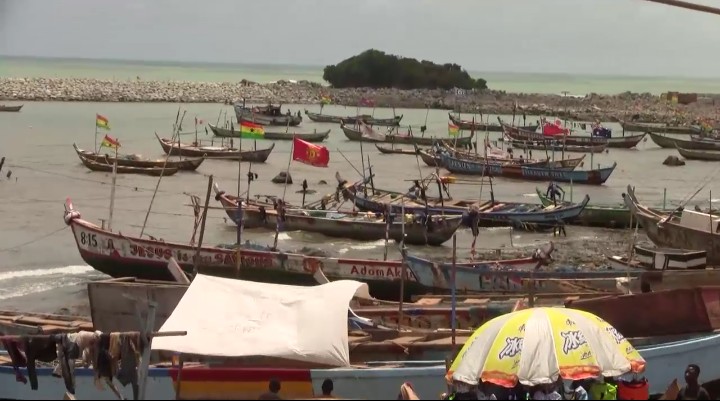 This minor then decided to follow friends to the seashore around the new see defence wall at the ongoing harbour construction in Axim.
Unfortunately, the boy fell into the sea and was later found dead by a fisherman that same day.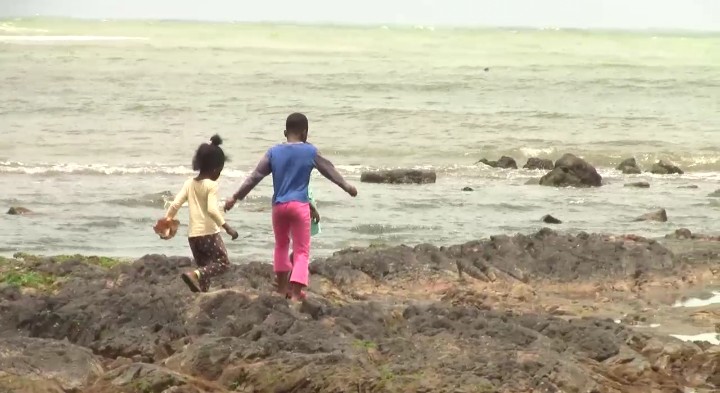 The shore keeps the sea at bay and the school keeps children from loitering about. But with the onset of the novel coronavirus pandemic resulting in schools' closure, children have regained freedom to roam unsupervised.
"Everywhere they should take care of the children, I'm saying this because children will be playing, they must be going somewhere dangerous, for me, I believe if the school is open, is even better," a frustrated parent said.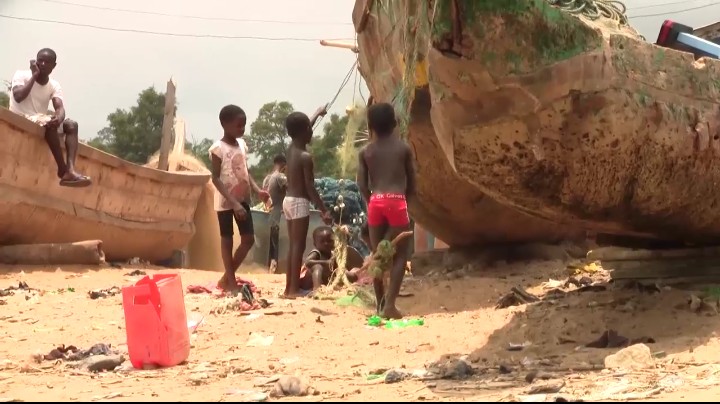 Joy News' Inna Thalia-Quansah visited the coastal area of Apewosika and encountered several children of school-going age making daily decisions on how to spend their time.
A 13-year-old pupil of End Time Preparatory School in Axim, Douglas Kofi (not his real name) was playing at the seashore with his younger brother playing.
In their possession was a small sack with about five little fish. He told the reporter that playing along the beach has become a daily routine since schools were closed.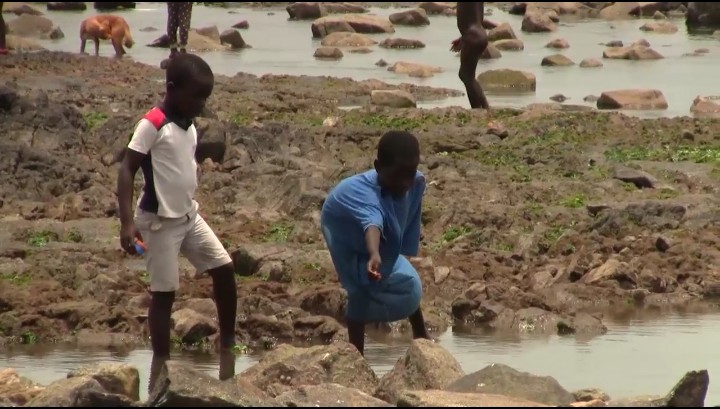 "The situation is very bad; we should have gone to school this year. The coronavirus pandemic has taken over the world and we have been asked not to go into the public so am here to play," he said.
According to the reporter, there are several other children both males and females just like him have a time of their lives with all sorts of activities along the sea.
About a five-minute walk from Douglas, she met Daniel Boateng and his friends on a huge Canoe busily helping some adults in curing it. He looked disturbed.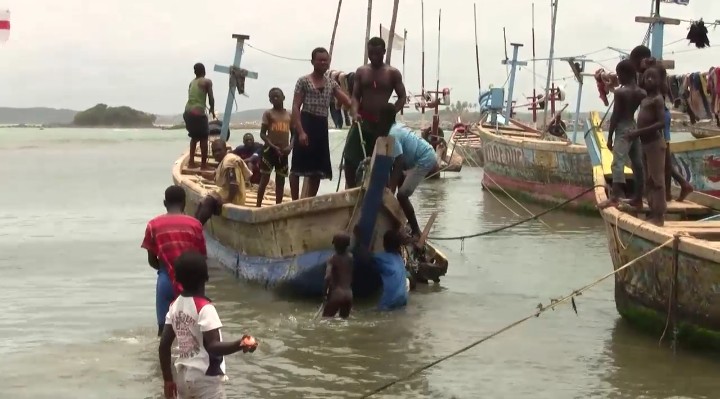 He told the reporter he is taking advantage of the break to learn a new skill to make some good money.
"I'm now a carpenter at the fishing shore, I carry the woods and nail it. Since the closure of schools, I have decided to learn a trade so I can make some money."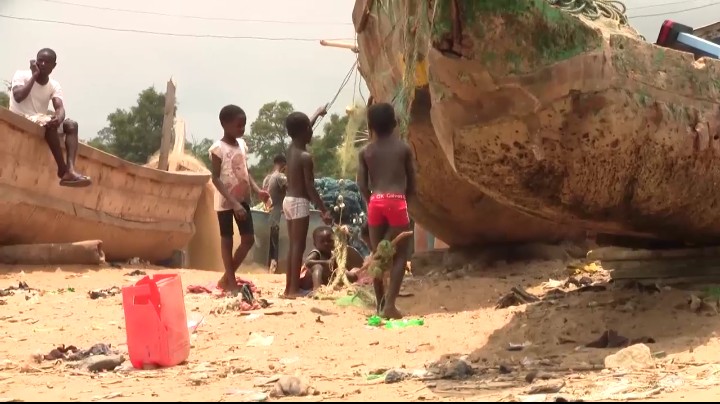 Kwesi Ntar has been described by over a hundred children as Coach 1. Several of them are football lovers and love to be around him.
He has taken it upon himself to organise football competitions for the children to play close to the sea as they wait to go back to school next year.
"The students are not going to school that is why organise football competition for them," he said.