The committee set up to investigate assault on suspected power stealers in Tamale has presented its findings to the Northern Regional Police Command, that's according to the Regional Commander, COP Timothy Yoosa Bonga.
Mr. Bonga said the police are currently working on the finding presented.
Addressing journalist at a ceremony to commemorate the death of the police officers who were involved in a fatal accident at Kareminga on the Walewale Bolga highway, COP Yoosa Bonga said the suspects who vandalize the offices of the Northern Electricity Distribution Company and the Lamashigu Police station are yet to be arrested.
He urged residents to support the police with credible information to ensure they curb crime in the region.
It will be recalled that some police officers whiles supporting NEDco on an illegal connection exercise on September, 20 assaulted some residents of Tamale after a viral video of the assault by four officers were interdicted.
But speaking to journalist today, the Regional commander assured that the police hierarchy has not slept on the case.
The Northern Regional police Commander Timothy Yoosa Bonga assured that officers of the command would continue to fight violent crime at the peril of their lives to ensure the safety of citizens.
He said violent crime such as robbery is low in the northern region compared to other regions across the country but they will continue to work to reduce it to the barest minimum.
"We will continue to fight violent crime and all other crimes at the peril of our life and will we continue to improve upon our services to the republic to make sure that everybody will live safely without any fear and we will fight to make sure that the fear of crime is reduce that people can come out and do their legitimate business" COP Bonga said.
According to COP Bonga, cases of kidnapping in Saboba and Bimbila are currently before the court and several suspects were arrested and are being prosecuted.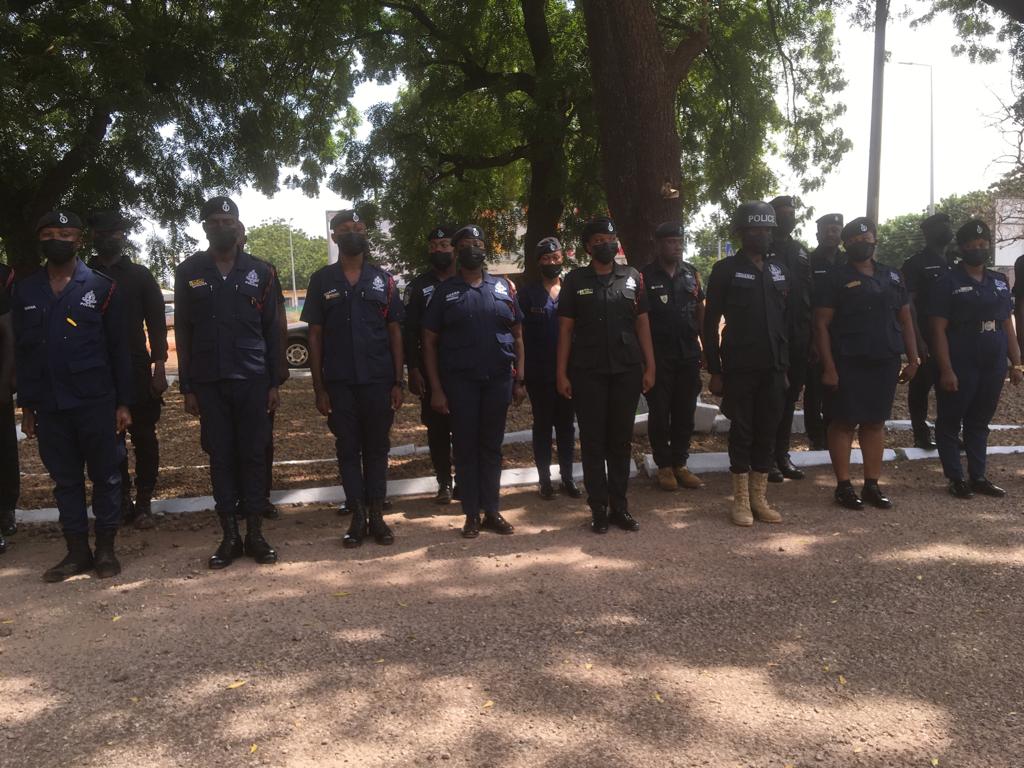 COP Bonga urged the police officers not be demoralized but to continue to work hard as a memorial for those who have lost their lives.
"It is a services that we need to know from the day of entry that we are to serve at the peril of our lives," he said.
He said the police are at the serves of the citizenry and need their support to ensure they give out their best