DJ Tim Westwood is facing allegations from a woman who says they had sex several times starting when she was 14.
She says Mr Westwood was in his 30s at the time and describes him as a "predator".
The woman is one of several to come forward after an investigation by BBC News and the Guardian, with claims of misconduct and abuse dating from 1990 to 2020.
Mr Westwood did not respond to a request for comment. It is illegal in the UK to have sex with a 14-year-old.
In April, a number of women accused the former Radio 1 DJ of predatory and unwanted sexual behaviour and touching, in incidents between 1992 and 2017. They also accused him of abusing his position in the music industry.
BBC News and the Guardian have investigated the stories of 10 women who came forward after the initial revelations. Some of the women told us they encountered Mr Westwood when they were under 18.
Warning: Some of the stories contain descriptions of sexual violence and attempted suicide
One says that she was only 14 when she first had sex with Mr Westwood. Another says she was 16 when the DJ, who was in his 40s at the time, began what she says was a "controlling" relationship with her.
Both women say their relationships affected their mental health.
Two other women say they were in their mid-teens when they were sexually assaulted by Mr Westwood.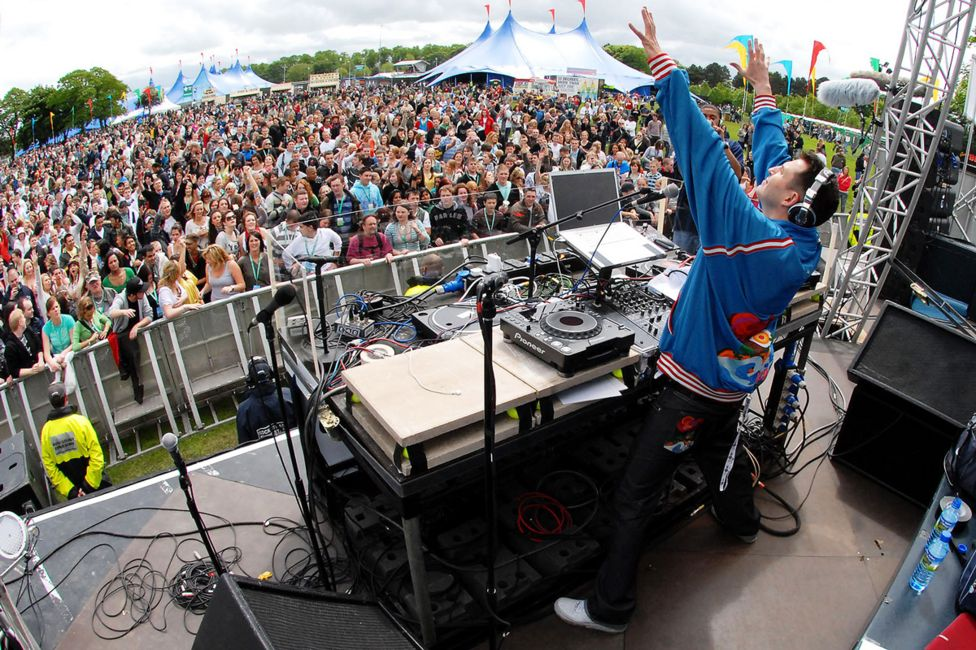 The testimonies of these and other women feature in a new BBC News documentary, Hip Hop's Open Secret: Tim Westwood, which is available on the BBC iPlayer now and airs on BBC Three at 22:00, and raises new concerns about the 64-year-old's behaviour over three decades.
One woman, who was 20 when she met the DJ at a student club night, says he sexually assaulted her in his hotel room by pushing his penis into her mouth while she was resisting.
He previously strenuously denied the allegations of seven women who featured in the original investigation by BBC News and the Guardian.
In a response at the time to that BBC documentary, a spokesperson for the DJ said he denied the allegations in their entirety. They said: "Our client confirms that there has never been any complaint made against him, whether officially or unofficially, relating to claims of inappropriate behaviour of the nature described."
After those revelations, the British hip-hop DJ stepped down from his weekly Saturday night radio show on Capital Xtra "until further notice", according to a statement from parent company Global at the time.
Other than two who are friends, none of the women we spoke to know each other or have met. All are black.
Of all those who have spoken to the BBC and the Guardian, Esther, who is now in her 40s, was the youngest. She says she was 14 when she first met Mr Westwood, and the experience later led to her attempting to take her own life.
She first met him at his club nights at the Arch in Vauxhall in 1990. She and her friends were big fans of the DJ's hip-hop show on Capital radio, and they would often call the programme for a shout-out.
They became regulars at his club night. "[Tim Westwood] would always see us. He'd let us in for free," says Esther. "Sometimes he'd come and check on us: 'Ah are you guys enjoying yourselves?' And that's how it started."
She says the DJ knew how young she was because he had asked her age.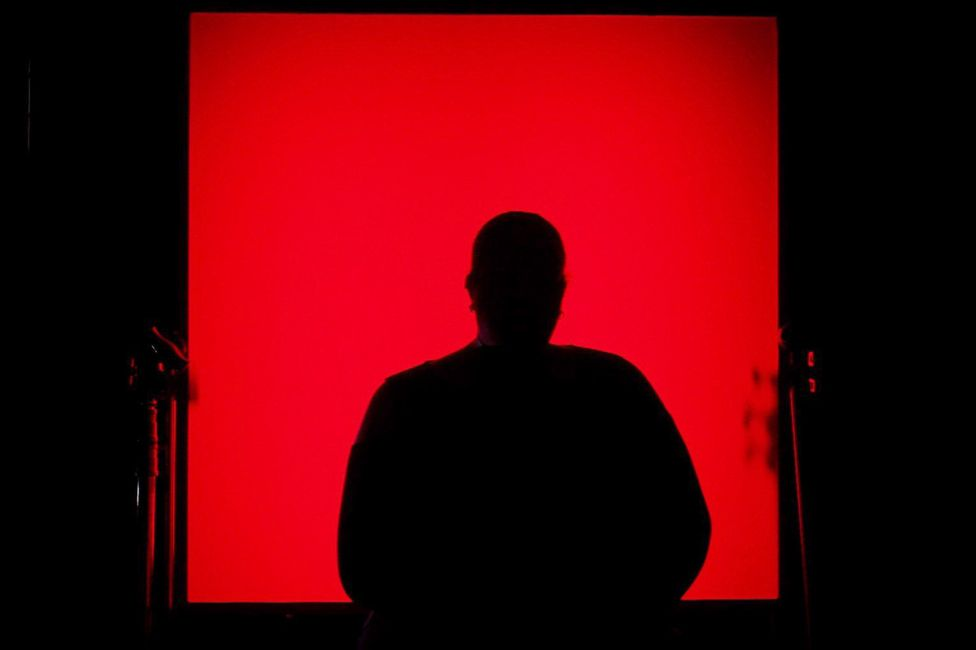 "He didn't look shocked or anything," she says. When she asked him if she could continue coming, he said, "Sure you can."
"I think we exchanged numbers and he just started, 'Oh are you coming tonight, you know, so I can leave your name at the door.' And then I'd say it was a couple of months after that he asked to meet up with me at Hammersmith Station."
She says the DJ met her in west London and drove her to a flat. He offered her a drink but she said she just wanted a juice. They sat and talked - and then he kissed her.
"I was like, OK, I don't have a problem with that. And then, it progressed from there. We had sex."
This would not be the only time. The DJ, she says, would call her at home - after 18:00 because he knew her mum worked nights - and they would arrange to meet.
"I never gave consent [to sex], but I never said no either so, I just went along with it," she says.
Esther, who described herself as a "bit of a troubled teen", says she broke off contact with the DJ when she was 16, and realised the relationship didn't feel right.
She says it felt like a "dirty little secret".
"I kind of thought it was normal but that's because I didn't understand the gravity of the situation. It wasn't a relationship and it wasn't about love, it was just a thing, and a thing you couldn't discuss with anybody."
She says it feels like the DJ had groomed her, and describes Mr Westwood as a "predator", and herself as "prey".
She didn't tell anyone, she says, because she felt she would "get the blame, not him… because I'm no-one".
Esther started a new relationship not long afterwards and her then partner told the BBC he had been "repulsed" to learn that the older DJ had had sexual encounters with the teenager.
Lydia, another woman to come forward, was at college doing her A-levels when she started going to Mr Westwood's night at Caesars club in Streatham, south London.
She says the DJ saw her one night and asked her for her number. They started a relationship. Lydia says Mr Westwood knew she was only 16. At the time he told her he was 27, though she later discovered he was in his 40s. She lived on her own and describes herself at that time as a "vulnerable young girl".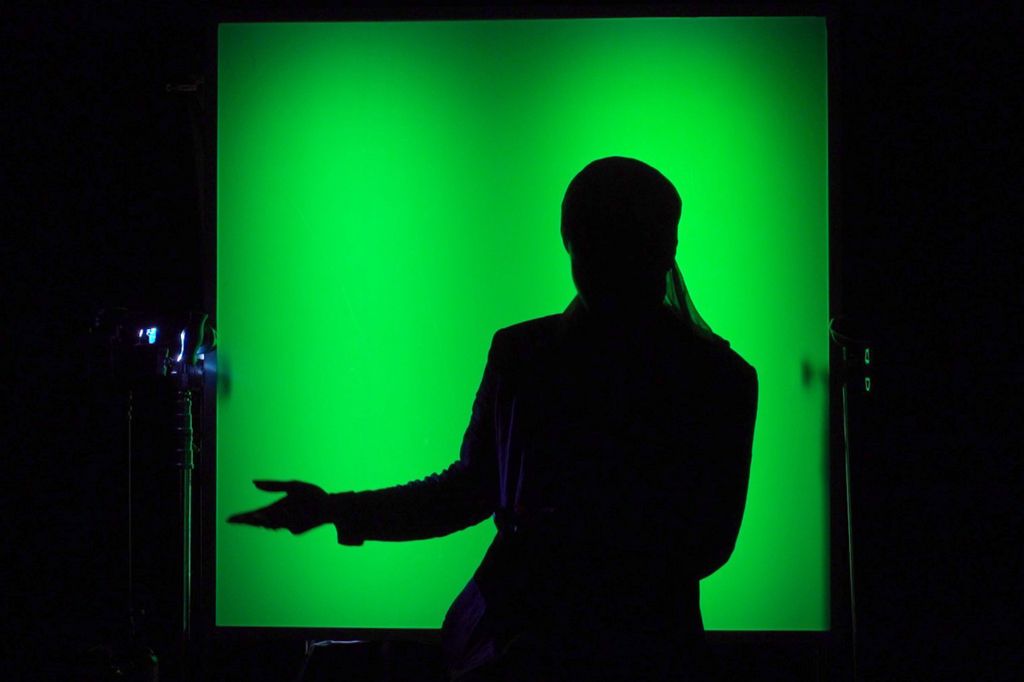 Sex was consensual, "but it didn't feel like a healthy sexual relationship because he was a grown man and I was a teenager", she says.
During the 18 months it lasted, he isolated her from friends and family. She says she became depressed and tried to end her own life.
A friend of Lydia's from the time remembers the impact on Lydia's mental health. Her brother also told us he recalls confronting Mr Westwood about the situation.
"It was quite controlling in lots of ways," says Lydia. "I had a home phone, and he demanded to have the password to it so he would often listen to my messages."
If he was travelling he would insist that she came with him, she says, because he didn't trust her to be on her own.
Lydia said she would sometimes go with Mr Westwood to the BBC, when he "went to pick something up".
A BBC spokesperson said in 1997 it was standard procedure for people working in BBC buildings to sign in guests, adding that the BBC introduced a regularly-updated Child Protection and Safeguarding Policy in 2004 and a visitor policy in 2010.
A spokesperson said: "Today, the BBC's safeguarding arrangements have never been stronger and are regularly updated in line with best practice. Where under 18s are permitted access to BBC premises under our safeguarding policy they will always be accompanied by a chaperone and are never left alone."
Lydia chose to tell her story to correct what she sees as "a lie". Mr Westwood had previously said in a statement that he could "categorically" say he had "never had an inappropriate relationship with anyone under the age of 18". This was in response to claims made against him in 2020 on social media. He said they were fabricated, false and without foundation.
"I'm probably one of the few girls that he couldn't deny being with because there was quite a lot of witnesses," she says.
"I wish more people had stepped in, I wish the adults who were around him, the bodyguards, the secretaries, the people who I would say were bystanders."
Two others who were under 18 have also come forward with allegations.
Paige was in Year 9 - so 13 or 14 years old - when Mr Westwood performed at an under-18s night at the Oceana club in Cardiff. Paige, who lived in south Wales, went along.
"I was excited that Tim Westwood was gonna be there. For me as a kid that was like awesome."
Paige won a dance competition and was invited to the DJ booth to pick up her prize. She asked Mr Westwood to sign her shirt and says he then grabbed her breasts and said, "Woah look at these".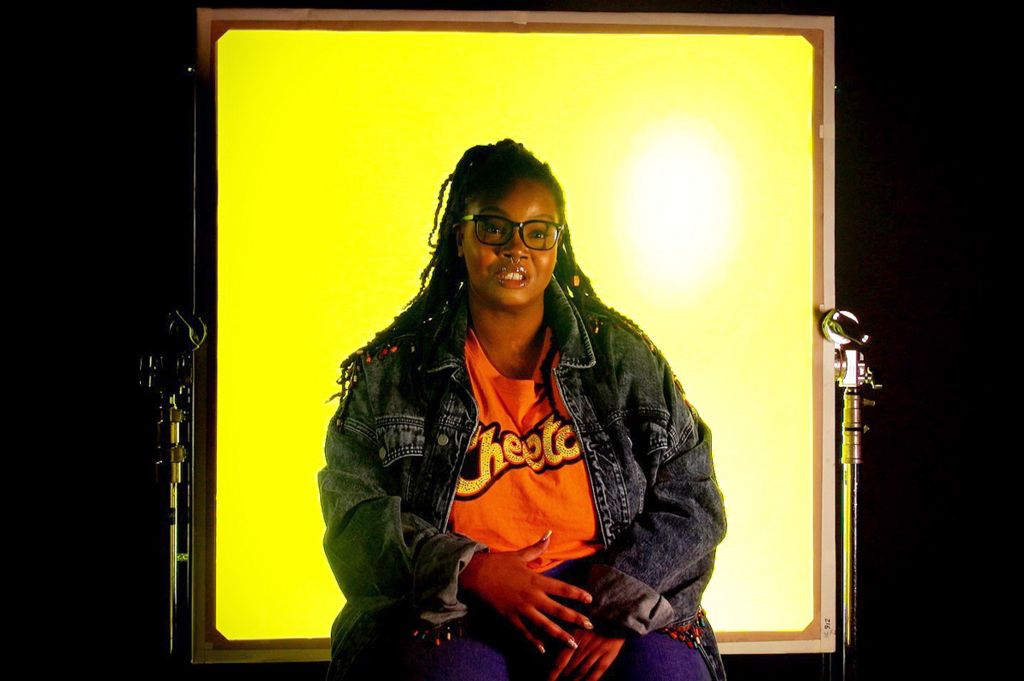 "It's difficult because I didn't necessarily see it at the time as a violation," she says. But reflecting on it now, as a mother, she is angry.
She added: "Young black women are hyper-sexualised from a very young age" - which is partly why she didn't recognise what happened as assault at the time.
Paige's mum recalls picking up her up from the club that night, and says Paige told her what happened a few years later.
Like Paige, 15-year-old Emma was a big fan of Mr Westwood's music, calling herself a real "hip-hop head". So when she heard a call out on his BBC Radio 1 show for people to work on his "street team", she saw it as "the greatest opportunity".
She and other teenagers would hand out fliers and work backstage at gigs. She says she first met Mr Westwood at his office in Carnaby Street, London. At some point, she says he asked to meet up with her. "I think it was a drink or a dinner or something."
She says she didn't think it was going to be anything more than that given the age gap - Mr Westwood was 26 years older than her. "So in my head he was like - not my dad - but he's like an older guy, so just asexual to me in a way."
Mr Westwood picked her up from her London home in a large, American car. But they ended up at a flat, where he told her he needed pick something up.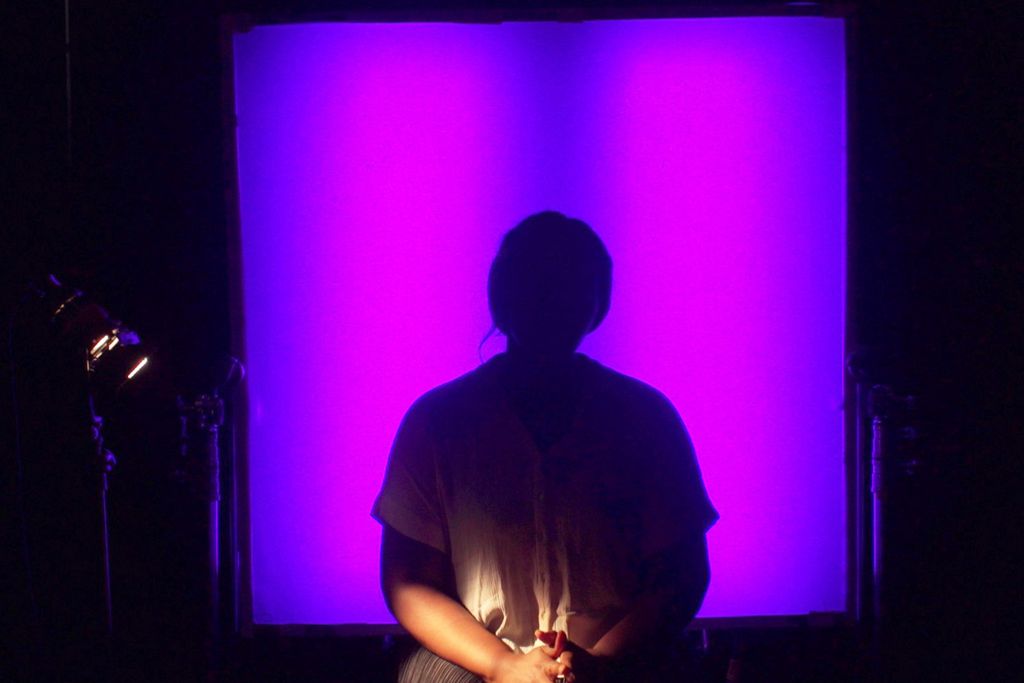 There they talked about music. He put hip hop on - before switching to RnB. "[It was] getting kind of slow jammy and I was like, 'Hmm, OK, I don't feel good about this.'"
When he then got closer, she made her excuses to leave.
"We're in the car […] he leans in very fast, like he's talking to me, he's like "Yeah, I really like you", she says. "And then sticks his tongue down my throat."
Emma told him she was only interested in working with him. Soon afterwards she was dropped from his team.
Sophie also worked on the street team, She told the Guardian she worked with Mr Westwood when she was 18 and was trying to break into the music industry.
She says people would drink together after his show. One night she says he offered to take her home, but - as with Emma - instead drove to a flat.
She said she wasn't immediately worried because he was her boss. Sophie says she was "intoxicated" and remembers "certain parts of the sex happening" but "I don't remember it in full". She does remember that it was unwanted.
Talia was 20 when she met Mr Westwood in 2012. She says she was left completely shocked by her encounter with the DJ and thought of going to the police. But she didn't think they would take it seriously.
Mr Westwood was at the height of his career. He had been at Radio 1 for 16 years and was in demand as a club DJ, particularly for student nights. Talia was studying at Nottingham and went to his club night at a venue in the city called Oceana.
She recalls the DJ pointing her out to someone she took to be his bodyguard. He came over and told her Mr Westwood wanted her to stay behind at the end of the night. She and the DJ posed for a photograph together. He then offered to drop her and her friend back at their university halls.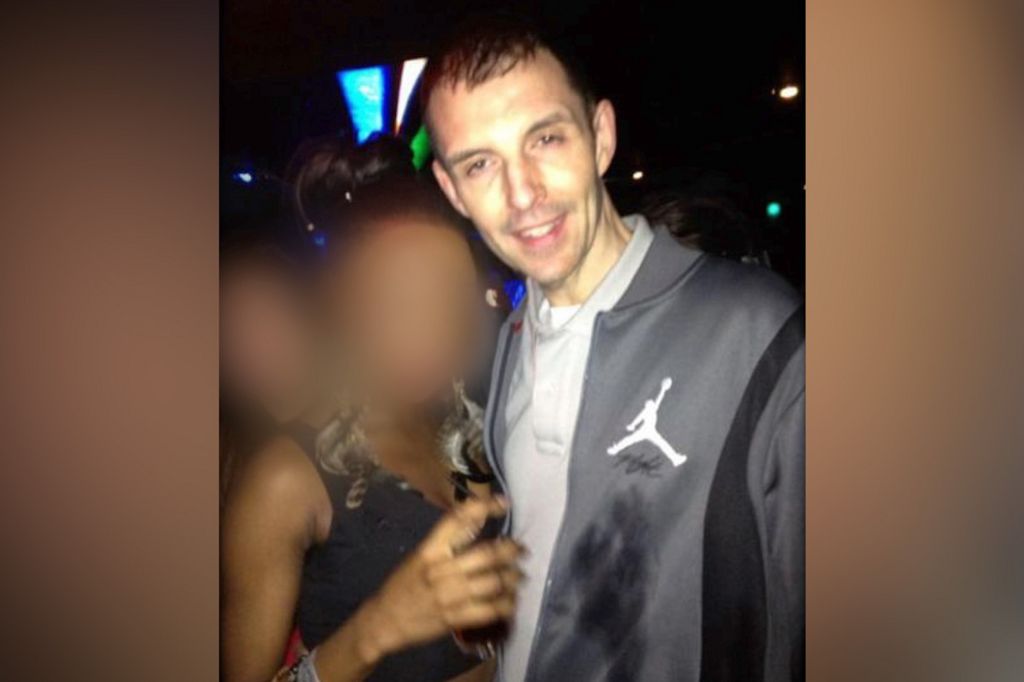 But the plan changed and they ended up at Mr Westwood's hotel. "Maybe this was just me being naïve," she says, "because [my friend] and I thought it was just gonna be a chat and that would be it and you know, I'd go back to halls."
Then Talia and Mr Westwood went to his hotel room, where they began kissing. But very quickly he had removed all his clothes.
"I still had my clothes on because I just wasn't expecting that to happen," she says.
She says she told him that she didn't want to "do anything like that" because they hardly knew each other.
"I kept saying, 'No, you know we've just met, let's just talk.' I remember saying, 'Oh, why don't we just have a conversation?' Then obviously the struggle started and I kept saying no."
She says he was then straddling her on the bed and was trying to get her to give him oral sex.
"I was just thinking, 'ah God, this can't be happening.' Here is this tall like man like just towering over me and I just felt you know, caged, like I couldn't get out. And I was saying no. So I felt really like, really powerless I'd say in that moment."
She says he then forced his penis into her mouth.
Talia left the hotel and returned to her university halls.
According to the 2003 Sexual Offences Act, the intentional penetration of a mouth with a penis without consent could meet the legal definition of rape.
Reflecting now, Talia says she feels "dirty".
"I feel like I shouldn't have gone with him and maybe it's my fault that I did that. At the time I didn't know that it was happening to all these other women, I thought it was just me."
Talia's friend Tatiana told the BBC that she bumped into Mr Westwood at a bar in Nottingham a month or two later. She asked him about Talia, and was shocked when he said he didn't remember her. Shortly afterwards he touched the friend's bottom - "smacked it almost" - and when she turned to challenge him he sipped on his drink "like nothing had happened".
Two other women, Josie and Isla, say that Mr Westwood behaved inappropriately after brief encounters with him in public. Josie had been shopping in London in 2018 when she recognised the DJ and asked to have a photo taken with him. But she says he started messaging and calling her regularly, "pestering" her to come over to his house. She says during a FaceTime call he unzipped his trousers and moved his phone down before she hung up. She says he messaged afterwards saying he was sorry and had been joking.
The previous summer, August 2017, Isla went to a Capital Xtra event at Boxpark, Croydon, where Mr Westwood was handing out flyers. He approached Isla and her friend. Isla took a snapchat video with him, and says he immediately afterwards started rubbing his genitals against her. She froze and says the incident was "unsettling and traumatic".
Like many of the women, Elizabeth says she met Mr Westwood at a club night in 2019. She was 19 and he was in his 60s. She says over the next year they met several times and had two sexual encounters which she describes as consensual but "uncomfortable" - partly because of the age difference and partly because he put pressure on her to drink a lot. She recalls telling him she was about to turn 20, and he replied saying he wished he had had more time to have sex with her when she was a teenager.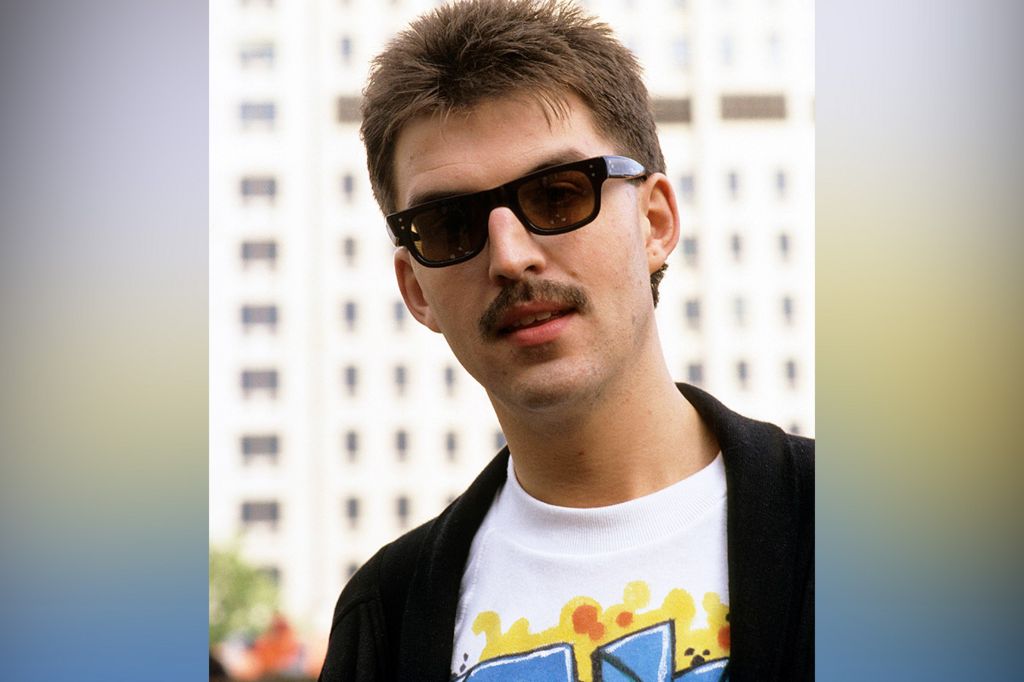 Mr Westwood worked at Capital Radio between 1987 and 1994. He went to work for Capital Xtra in 2013. For this latest investigation, the BBC asked Global, who own Capital Radio and Capital Xtra, whether it had received any complaints about Mr Westwood.
A spokesperson said: "If Global is going to provide comment we will let you know."
Mr Westwood worked at the BBC for 19 years.
BBC Director General Tim Davie speaking as the corporation unveiled it's annual report on Tuesday said the claims against Mr Westwood would be investigated and a report published within two weeks.
"We have an internal audit separate to myself working to the senior independent director, Nick Serota, going through now, responding to anything that is coming into us.
"We have no objective apart from to ensure everything is flushed out and we understand exactly what happened with regards to the BBC and also to do the right thing and [ensure] any cases are looked at."
DISCLAIMER: The Views, Comments, Opinions, Contributions and Statements made by Readers and Contributors on this platform do not necessarily represent the views or policy of Multimedia Group Limited.