The Omanhen of Edina Traditional Area, Nana Kojo Conduah, has given squatters on the land earmarked for the Elmina Fishing harbour two weeks to vacate the premises to make way for the construction of the facility.
President Akufo-Addo, in the run-up to the 2020 elections, promised to construct the Fishing harbour at Elmina if given a second term.
In August 2020, he cut sod for the commencement of the construction of the Elmina Fishing Port Project.
The fishing port is expected to boost the fishing industry in Elmina, especially as the fishing industry is an important sector of the country's economy.
The President explained that the Elmina Fishing Port Rehabilitation Project was originally financed by the CDB Loan from China; however, he stated that the Government had secured separate funding from Belgium for the construction of a new fishing Port.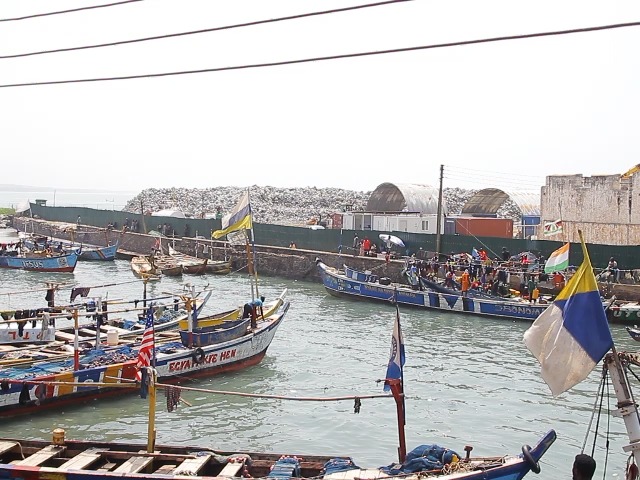 The contractors are currently at the site, but some residents are still squatting on the piece of land earmarked for the project, making it difficult to begin work.
The Omanhen of Edina Traditional Area, Nana Kojo Conduah, has given firm directives to the residents saying he does not want to see any resident occupying any piece of land designated for the project to be completed on schedule.
"I had to take it upon myself to go round with the contractors to show where actually they would need to begin the construction. It's a park they have occupied, and any hindrance to the project is what I am guarding against. I have told them to leave the project area so the contractors could begin work," he explained.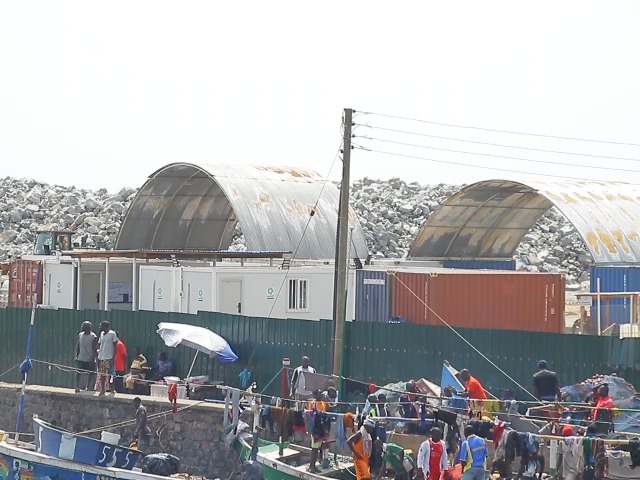 The contractors have indicated they would finish the work by 2023, and the paramount chief says he would do whatever it takes to meet their deadlines.
Some of the residents say that even though they are excited about the project and its prospects to the community, they want more time before they can move.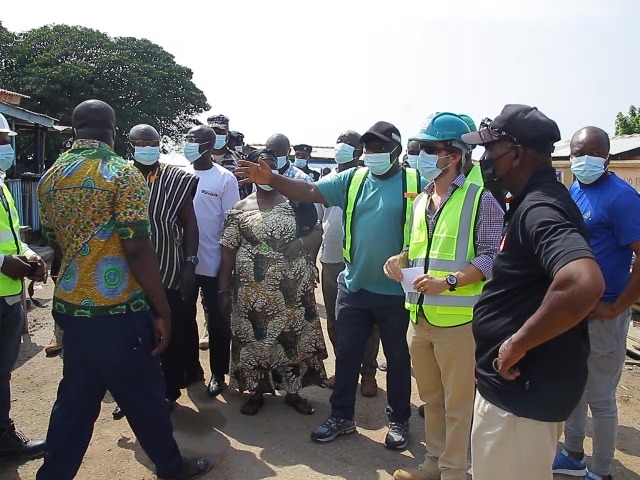 One of them said, "We are excited about the project, but our challenge is the period they have given us to move. The two weeks given is too short a time. I would have loved some more time so we could look for a new place to settle and work to take care of our kids."
Another said, "The project is good, but the beach they have asked us to vacate is our problem. It's really a problem. They should give us more time. They need almost all the areas at the beach to undertake the construction, and that's our difficulty."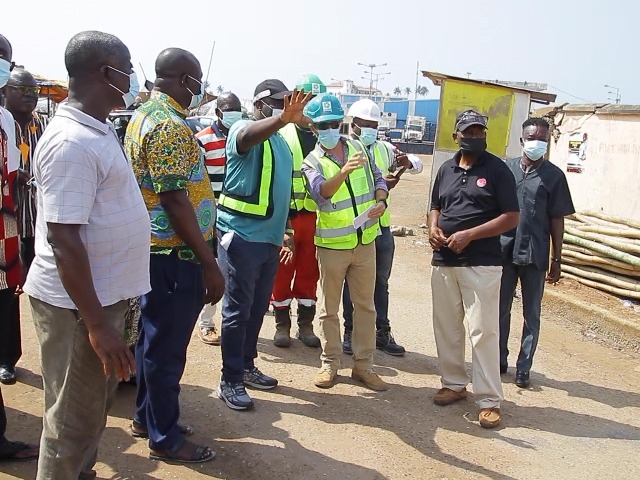 In all, the project will, first, see to upgrading existing facilities such as the administration building, the slipways, workshop, and the maintenance dredging of the existing Port.
Secondly, the Project will also include constructing a new fishing harbour, with the main breakwater and a quay wall to enable larger fishing vessels to safely moor and offload, a dedicated access road to the Port, and a warehouse for storage.