Dawuda Monica, a resident of Foshiegu in the Tamale Metropolitan Assembly cannot afford to buy sachet water or bottled water for drinking.
Quenching her thirst means, walking over 20 minutes to a dirty and heavily polluted dam on the outskirts of the town.
Residents wash their feet and face, swim and also fish in the same water that majority of the people rely on for drinking.
"We don't have another water [source]; that is why we rely on this water. The water is too dirty it is not clear. When you drink that water you will not feel well, it can cause you diseases," Monica said.
Monica says she spends over two hours daily fetching water for her family and complains that it is tiring.
"You get tired and with pains all over your body. Sometimes your neck hurts and you can't feel well", she added. Her situation reflects story of many girls and women in the community who toil daily to fetch water for their families.
"We don't have time. We use the rest of the time to cook and do so many things so we don't boil the water", she stated.
A UNICEF research confirms that only four percent of households treat water before drinking and 93 percent of households do not treat water at all.
The research further states that there are also inequities within regions, with households in the Northern Region 16 times more likely to have to spend more than 30 minutes collecting water than those in Greater Accra.
The Chief of Foshiegu, Nindow Napari is not happy that his people suffer water poverty.
"During President Kufuor's time they brought community water systems here but the water supply is very irregular. The water flows only during the rainy season. In the dry seasons we don't have water", he complained.
According to UNICEF even though access to water in Ghana has improved significantly, one person out of every ten has to spend more than 30 minutes to access an improved source of drinking water.
Another 11 percent of the population, still drink from surface and other unsafe water sources.
President Akufo-Addo announced free water for all Ghanaians to ensure constant water flow as hand washing under running water is key in the prevention of the coronavirus.
"All water tankers, publicly and privately-owned, are also going to be mobilised to ensure the supply of water to all vulnerable communities," Akufo-Addo stated in a national address.
But for communities like Foshiegu, where water hardly runs through the taps the people are not benefitting from this social intervention policy.
The outbreak of coronavirus infections and the rush to provide water to communities for drinking and also washing of hands should be a major wake-up call to the government.
Once again, Covid-19 should remind government of the gross inequalities that exist in the provision of water and sanitation services.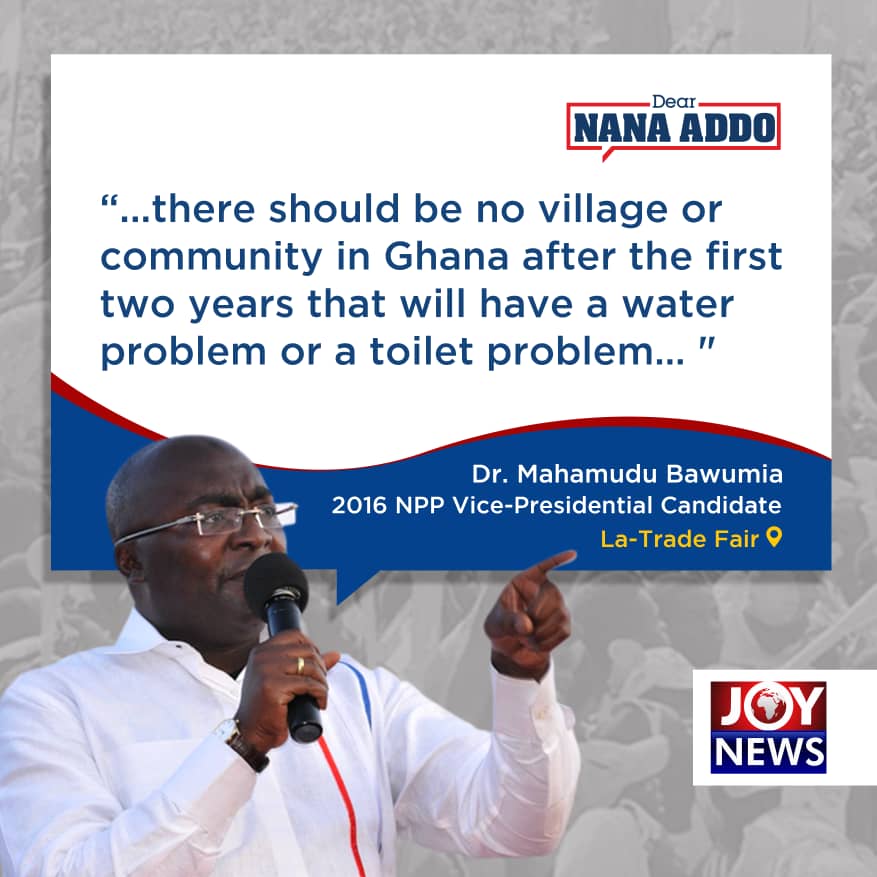 It should also remind Vice President Dr. Mahamudu Bawumia to fulfil the 2016 campaign promise of providing every village and community with potable water.
In this video below, Joojo Cobbinah and Martina Bugri bring you a story about a day in the life of a girl in the rural community of Fosheigu in the Northern region. The report draws a strong link between poverty and collection time for water.