Traditional authorities and residents in the Nkwanta North District of the Oti Region fear a possible re-emergence of Guinea worm infestation in the area.
This, they say, is a result of the lack of access to potable water in the district which has compelled residents to rely on contaminated water bodies as their only source of water.
They are therefore appealing to the government as well as philanthropic organizations to intervene and help resolve the water crisis in the district.
The lack of access to potable water put the health and ultimately, the lives of 120,000 residents at risk.
Some residents fear there may be a reoccurrence of a Guinea worm infestation in the district, as they have gone back to depend on contaminated water bodies.
An intervention by the Department of International Development (DFID)-UK, Danish International Development Agency (DANIDA), and Government of Ghana saw the eradication of the parasitic infection in early 2000, through vaccination of residents and provision good sources of drinking water. 
However, portions of the transmission lines of the pool-funded by Damanko/Kpassa Small Water System have been damaged making it impossible for communities like Kpassa and Sibi to access the treated water. 
The development has left traditional authorities in the district worried.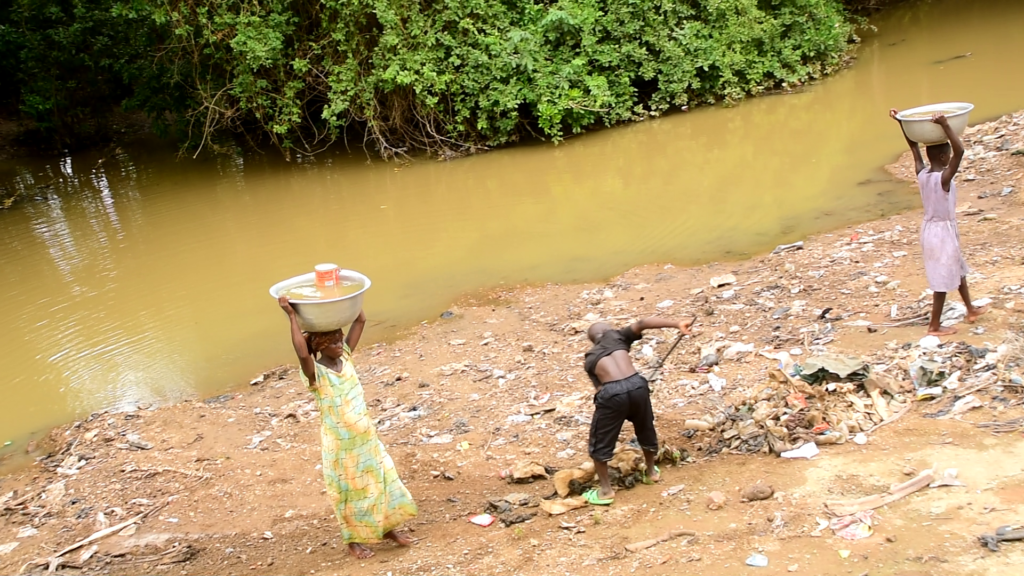 Some residents in Kpassa, the district capital, have to fall on a stream on the outskirts of the community for water. Unfortunately, this same water body is surrounded by unsanitary conditions upstream.
The stream serves as a recreational facility for some youth who swim in it during their leisure. Some use its surroundings as places of convenience and others still dump their refuse there, making it unwholesome for human consumption.
"Water from the stream does not taste good. It is also not safe for drinking but we have to drink and use it for cooking because we have no alternative," narrated Linda Mpanba who was heading home with a bowl of water from the stream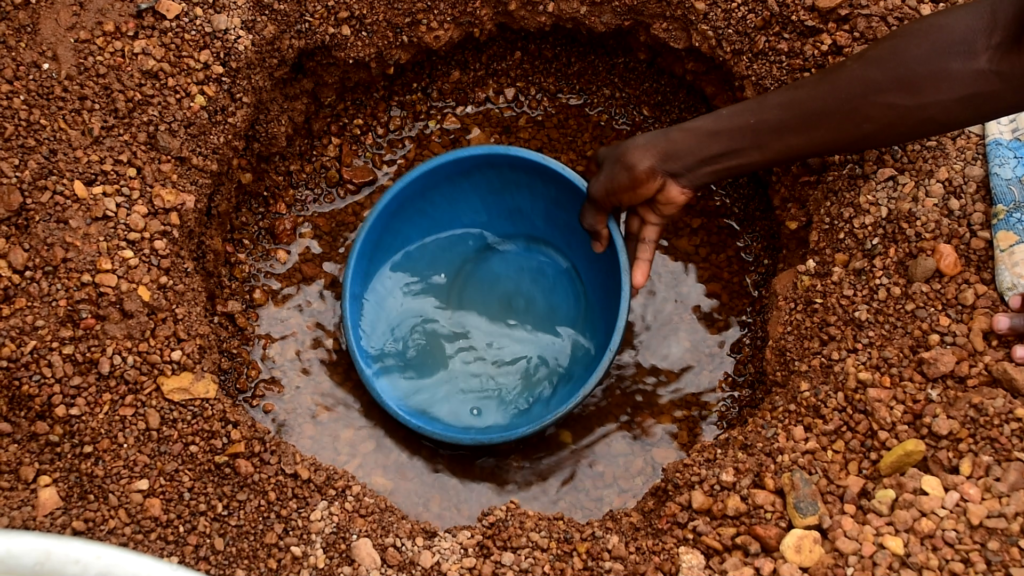 Residents who operate food joints are compelled to construct wells at their homes and use the water for washing while they purchase borehole water for cooking.
Ruka Yawezu laments the situation is affecting their businesses. She believes that the water from the borehole contains harmful contaminants which are certain to have dire consequences on their health.
"When you leave the water in a steel bowl or cup overnight, it causes damage to it," she explained.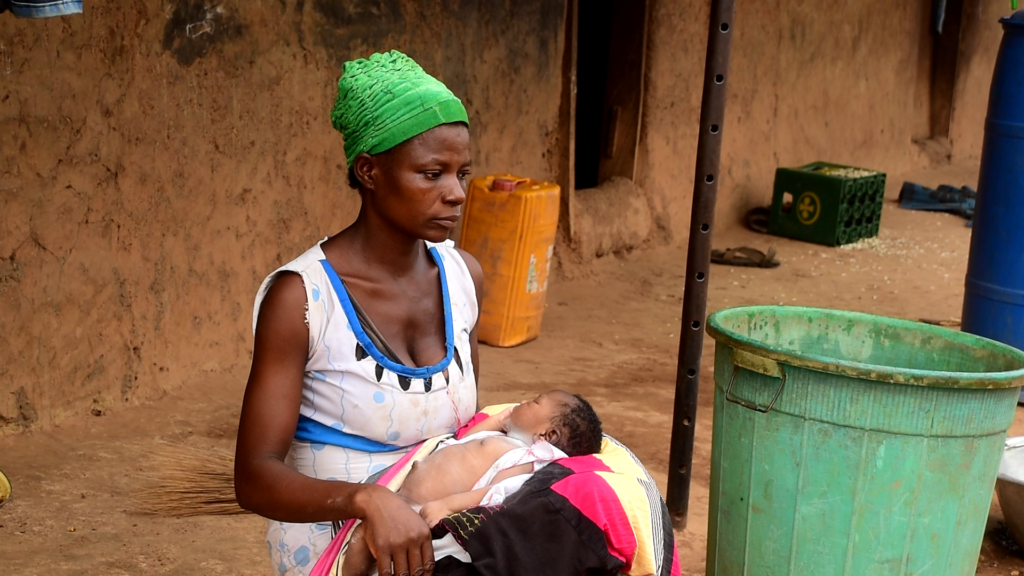 Sibi is arguably the hardest-hit community in the Nkwanta North District.
Thirty-four-year-old Mary Asonda who welcomed her seventh child only days ago should have been resting either at home or in a hospital bed. However, the lack of water has forced her out of her recovery bed to the nearest available stream for water.
"I delivered 3 days ago but because there is no water I had to go out looking for water. We have planned not to vote in the coming elections if we are not provided potable water," she said.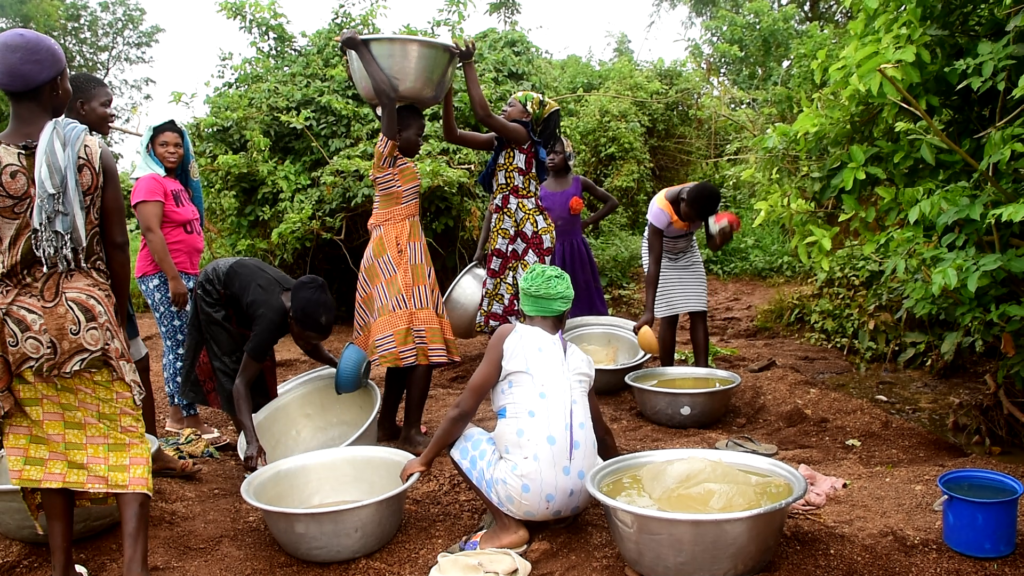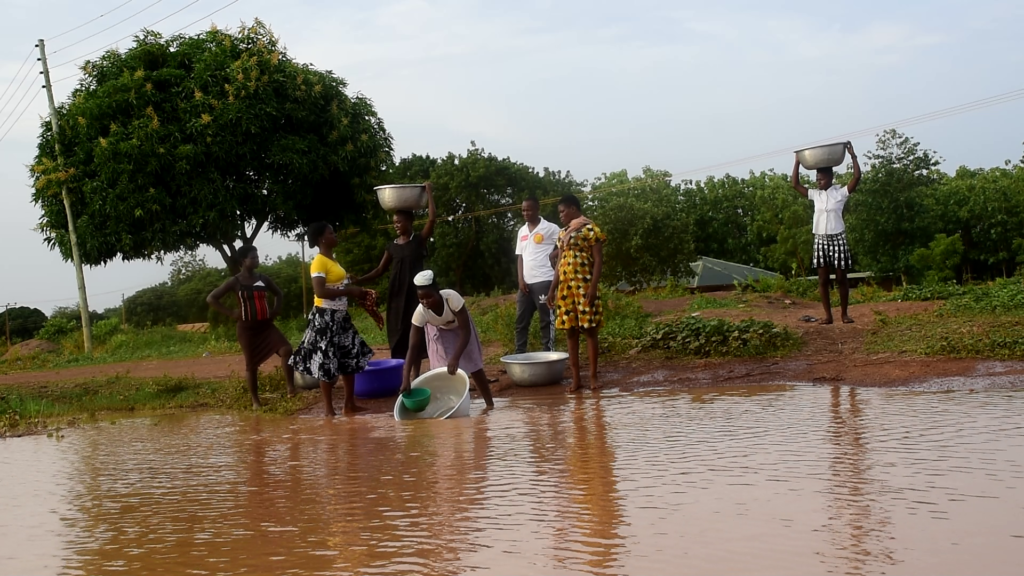 The Paramount Chief of Kpassa, Ubor Konja Tassan VI, appealed to the authorities for immediate intervention to prevent a possible outbreak of communicable diseases and even Guinea worm infestation. 
Until help comes, these residents will continue to depend on these unwholesome water bodies to the detriment of their health.