I have returned to the issue of communication. This time, to focus on the communication context and the dangers that it can pose.
While I maintain, that feedback is the most critical of the elements of the communication process, it goes without saying that the entire context within which the act of communication occurs can influence the effectiveness of the effort, significantly.
As indicated in my previous article, I have adopted the definition of communication as propounded by Ghana's Esther Cobbah – "the transfer of meaning from one person to another." In other words, until one is certain that the meaning intended is what the receiver has received, one has only disseminated information.
As I pointed out, communication is totally different from dissemination of information – "to broadcast a message to the public without direct feedback from the audience – Wikipedia.
The communication context
Various authorities on communication have propounded varied types of communication contexts.
These include; Historical, Social, Cultural, Physical and Psychological. Others categorise Intrapersonal Communication, Interpersonal Communication, Group Communication, Public Communication and Mass Communication as contexts for communication.
In this article, my focus is on the context within which communication takes place and how it can influence both the encoder and decoder positively or negatively.
For this reason, I rely on the definition of context as offered by Google – "the circumstances that form the setting for a statement or idea, and in terms of which it can be fully understood."
Whereupon I introduce my own contexts, viz – Influential and Familiar, and apply the latter to recent experiences of some of our politicians.
The influential context
The influential context refers to milieus that have great influence on both the sender and receiver of the message.
This context is what makes a man or woman of few words become a talkative. That's because if you are a person of few words, but keep close ties with a talkative, you are likely to be easily converted into a 'parrot'. This usually happens among friends and married couple.
Have you also observed that if upon your first interaction with someone, you communicated in a particular language, whenever and wherever you meet thereafter, no matter the prescribed language for the environment in which you find yourself, you inadvertently resort to the maiden lingua franca? This is common in most office settings. Although English is the official language, depending on which of our local language you speak with a colleague in the first instance, you are 99% likely to go back to it, whenever the two of you must converse.
Have you equally noticed that when you associate with someone for a long time, you adopt their mannerisms and vocabulary? Again, this is prevalent in friendship and marriage settings.
Have you not noted that when you work in an organisation, a particular English word or phrase is rife in all speeches and write ups? And you adopt them involuntarily? At the Multimedia group, one can cite these; super, fix it, do you get it? The comment comes after…, this follows…, to mention a few.
At Stratcomm Africa, lessons learnt, I will revert, KPI (Key Performance Indicators) ASAP (As Soon As Possible), TBD (To Be Determined), TBC (To Be Confirmed) and for your kind review, are rife.
The familiar context
The familiar context means a setting that is well known from long or one has close association with.
Scenario I – "eni3 onko y33!!!" – 'then he should go and do it'- Akufo-Addo
On October 21, last year, Nana Addo Dankwa Akufo-Addo (NADAA) came under severe public bashing for purportedly telling the Chief of Aflao, Torgbui Fiti – "eni3 onko y33!!!" – To wit, 'then he should go and do it.'
Somehow, every Editor in Ghana translated the President's statement as – 'go and complete it if you are frustrated.' As a keen listener to that discussion, I felt that the only possible reason why any right thinking person who listened too, will interpret the President's statement as such, is the context.
This is the shortest rendition of the rather long background to how the somewhat straightforward statement was construed as an insult.
Complete uncompleted abandoned projects before starting new ones – John Mahama
E-block projects abandoned – Minority Caucus on education
Minister of Education has up to February next year to complete the E-block project – Torgbui Fiti
With all these making the headlines, Kwami Sefa Kayi (KSK) of Peace FM was chosen by Mr. Eugene Arhin and his communication team at Jubilee House to host President Akufo-Addo for an interview as part of a working tour of the Greater Accra Region.
I want to believe that Eugene and team did what we did at Stratcomm Africa prior to putting a client before any journalist. Profile the journalist and evolve appropriate mitigation tactics to counter any possible militating factors.
The choice of KSK was therefore not surprising. The reason is simple. KSK and NADAA have what I can say, without any equivocation is, a very cordial relationship. First, KSK is an appointee of NADAA – Board Member, National Petroleum Authority. Secondly, he is the only Journalist in Greater Accra, besides Paul Adom-Otchere, who has had the privilege of interviewing the President prior to that encounter. Thirdly, they are both Easterners- KSK through maternal lineage (Akwapim) and NADAA, paternally (Akyim).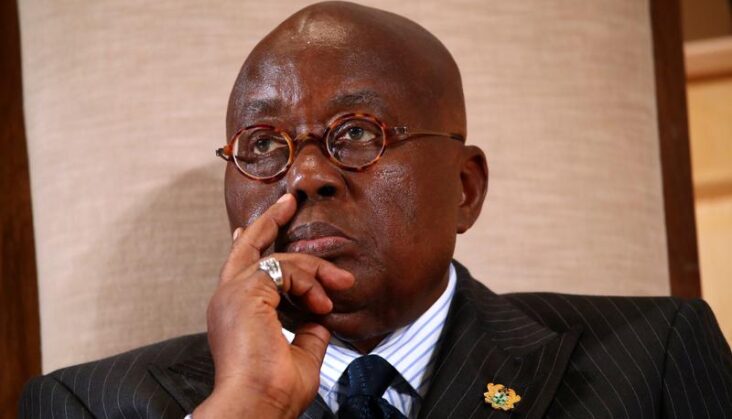 In sum, they are very comfortable engaging in any discourse in a frank manner. This engenders a familiar context, no doubt.
So it came to pass that during the interview, KSK broached the issue of the then lingering ultimatum by the Aflao monarch. The communication was in Twi.
KSK: Torgbui Fiti se wama Minister of Education up to February – Torgbui Fiti has issued an ultimatum to the Minister of Education.
NADAA: (Amidst laughter) "Ono na ooma Minister no ultimatum?" – Is he the one to issue an ultimatum to the Minister of Education?
KSK: Osi wabr3 – he claims he is frustrated.
NADAA: Ene3 onko y33 – Then he should go and do it.
Please note that NADAA did not state that "se wa bre a, ene3 onko y33", although it is clear as daylight that the statement "ene3 onko y33", was a retort to the one by KSK – Osi wabr3."
In my opinion, this dialogue took place in the manner it did, one, because of the familiarity between the sender and receiver of the message. Two, due to the language in which it was conducted-Twi.
I say so, because the President lowered his guard momentarily because of the manner in which the friendly, but astute KSK asked the question.
I can bet my last cedi, that under no circumstances will NADAA give such a response to such a sensitive raging national issue to Evans Mensah (JoyNews), Kojo Yankson (Joy SMS), Winston Amoah (Joy SMS), Bernard Avle (CiTi FM), Umaru Sanda (CiTi FM), Johnny Hughes (TV3), Afua Pokua (Peace FM) or Emefa Apawu (JoyNews).
Scenario II -"Evacuation of Ghanaians from Ukraine is more reason why we need E-Levy"– Afenyo-Markin
On 24th February this year, we at myjoyonline.com reported the MP for Efutu, Alexander Afenyo-Markin, to have said that, "Evacuation of Ghanaians from Ukraine is more reason why we need E-Levy." Other online news portals culled the story and social media influencer, Nana Aba Anamoah posted it on her Facebook wall.
When the backlash started coming, Mr. Afenyo-Markin denied ever saying that – "Mr. Speaker, I have not said that. I will never say that and the full tape of what I said is still there," he said.
Mr. Afenyo-Markin spoke in a very familiar context – Parliament, where he is Deputy Majority Leader, in reaction to a call by the Minority Leader, Haruna Iddrisu, on government to expedite processes to evacuate Ghanaians stranded in Ukraine.
The fact that, up there in the media gallery of Parliament, television cameras and phone recorders, were live, was lost on him.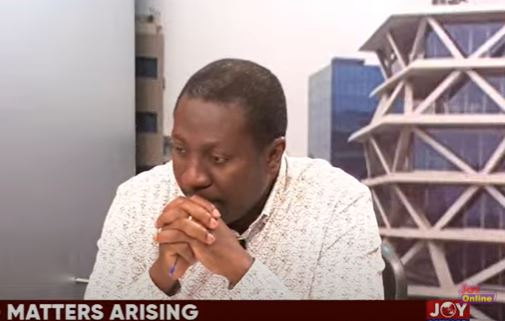 Please read what he said for yourself, "the evacuation of stranded Ghanaians from Ukraine would come at a cost…no European country will evacuate our citizens for us. America will not do that. There is going to be pressure on the limited resources that we have."
At this juncture, the Deputy Minority Leader, Mr. Klutse Avedzi, whispered something with regard to E-levy, to a colleague.
Then Efo Afenyo redirected his comments, "…of course, Deputy Minority Leader, you have not spoken into the microphone, but if you are talking about E-levy, this is the more important reason why we even need it."
Hon. Afenyo-Markin may not have meant what he said. However, the manner and the context within which it was said, logically lends itself to being interpreted the way it was. The unanimity of the feedback among Mr. Afenyo-Markin's audience, in relation to how the message was understood, therefore, rendered his denial, nay defence, moot.
Minority Chief Whip, Mohammed Muntaka Mubarak, who got livid by the denial, dared him to play back the video, a copy of which he (Muntaka) had sent to him. Instead, 'Efo Afenyo' chose to read excerpts from the Hansard that he thought would make a case for his denial. The verdict is out there though.
Scenario III – "I am a lover of fat salaries" – Minister for Public Enterprises
On 27th April, 2022, the Minister for Public Enterprises, Mr. Joseph Cudjoe, was reported to have said that he is an advocate for payment of fat salaries for public sector workers who perform.
Mr. Cudjoe is a politician who has interacted with journalists all his career. As MP for Effia Constituency in the Western Region, therefore, a press conference is a very familiar context for communication for him.
It is the manner in which he interacted with the journos that made me wonder if he has taught before. You know how good teachers/lecturers will always ask for feedback with this query – 'do you understand?' Yeah.
So I googled, "Joseph Cudjoe started his career as a Mathematics Teacher at the Archbishop Porter Girls Secondary School from January 1995 to October 1995. Cudjoe worked as a Lecturer at the Takoradi Technical University from 1995 to 2000," Wikipedia revealed.
Here is the statement made during the presser, which piqued my interest, "Maybe you are talking to the wrong person on salaries when it is fat. I openly declare anywhere that I am an advocate for good salary, and if this is bad, tell me this is bad …so I am a lover of fat salaries, do you understand?"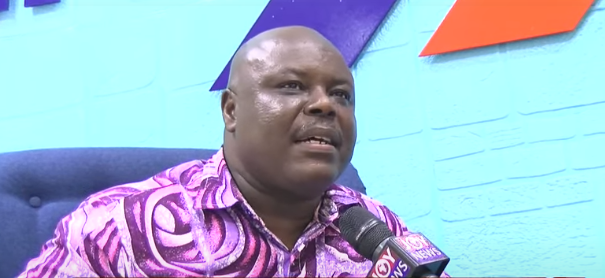 I hereby posit that this can only happen within a very familiar context, where you ask the intended audience for feedback. It is worthy of note that, the background to this assertion is a public outrage about huge salaries and allowances paid Chief Executive Officers of State-owned Enterprises.
A 2020 State Ownership Report released by the Ministry of Finance recently indicated a GH₵5.3 billion loss by State-Owned Enterprises (SOEs). The 2020 figure is said to represent nearly 50 percent improvement on the 2019 aggregate net loss, though.
In spite of these losses, the CEOs are said to receive 'fat salaries'. Some even get paid more than the number one public servant – President Akufo-Addo. This generated huge public condemnation of the appointers of these CEOs.
Therefore, as the Minister for Public Enterprises, Mr. Cudjoe found it necessary to respond to the concerns raised and possibly assuage the feelings of the worried observers.
Public Relations wise, he was on point. Especially when he explained that,"…If the person is performing and being paid a good salary, I would clap for the person. If the person is not performing and taking that good salary, you exact performance from the person because you are paying the person."
The only exception I make is that he should have realised that he was speaking within a formal context – a press conference, where journalists have assembled for news, whose core elements include oddity. Hence, he should have ended at, "I am an advocate for good salary."
Well he did not. It was after the story hit the airwaves and online that he is reported to have claimed, "I didn't say that." Sorry Mr. Minister, the audio I listened to indicated otherwise. Unless your voice has been sliced and doctored.
Scenario IV – "I have no fear for God" – J.J. Rawlings
In June, 2018, late ex-President Rawlings was reported to have said that, "many years ago when I was asked to give a presentation at a church, I got up and said I have no fear for God and the whole church was quiet."
J.J. Rawlings never entertained the media during his reign; except Radio Gold, where he found comfort in now former running mate to Mr. John Mahama, Prof. Jane Naana Opoku-Agyemang. Do you get the link?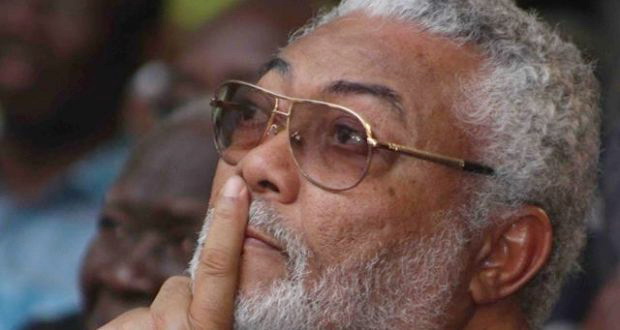 It can thus be inferred that to have agreed to be interviewed by the famous Counselor Lutherodt, in this instance, meant that Papa Jay was familiar with the interviewer.
So he spoke his mind without any inhibitions. When the backlash started, 'Dr. Boom' rationalised the statement this way, "I relate to God with love and not fear."
Scenario V – "2024 election will be do or die at the polling stations" – John Mahama
In September, 2021, ex-President John Dramani Mahama had this to say in an interview on Techiman-based Akina FM; "we were clearly robbed, but we accepted the verdict for the sake of peace, but I want to state here that the next elections would be won or lost at the polling station. So at the polling station, it will be do or die. I am not saying all die be die. I'm saying it will be do or die because the right thing must be done."
Former President Mahama is a communications professional. Even his opponents credit him for that. Media interviews are therefore like a walk in the park for him. Talk less of it being in Twi. The comfort level was top notch.
"Do or die" is an idiomatic expression used to describe a critical situation where one's actions may result in victory or defeat.
But if your name is John Mahama and you criticise President Akufo-Addo for using the pidgin version, "all die be die" yet find the need to use "do or die" you should expect a backlash.
When it came in the form of a call on him to retract, he had this to say, "It is an idiomatic expression that means 'a critical assignment that you have, and you must do the needful or perish.' What I'm saying is, we have to be vigilant at the polling station and collation centres. And so I won't retract."
It's time to go
As noted in my previous article, it is only through feedback that we are able to decipher whether or not we have transferred our intended meaning. So if the feedback is given, your best bet is to say, 'that's not what I meant'. Not, "I will never say that."
As alluded to above, another minefield, as regards the familiar context is the use of local, instead of English language in the media. It has landed many politically oriented radio and TV panelists in trouble. That's because when one speaks in the local language, he or she is so comfortable, thus chooses words easily without second thoughts.
If you are Akan, you would agree with me that it is easier to say "eni3 onko y33!!!" than, 'then he should go and do it,' or?
From the foregoing, it is evident that context is critical in communication. It is, therefore, imperative that we pay critical attention where, how and with whom we communicate, especially if you are a politician.
Sei wata rana – That's goodbye in Hausa.
Let God Lead. Follow Him directly, not through any human.
DISCLAIMER: The Views, Comments, Opinions, Contributions and Statements made by Readers and Contributors on this platform do not necessarily represent the views or policy of Multimedia Group Limited.