The Farmer TV Show team as part its Support The Farmer Initiative has donated farming tools and assorted items worth thousands of cedis to a 74-year-old plantain farmer, Janet Kokor in Pabi, a town near Asamankese in the Eastern Region.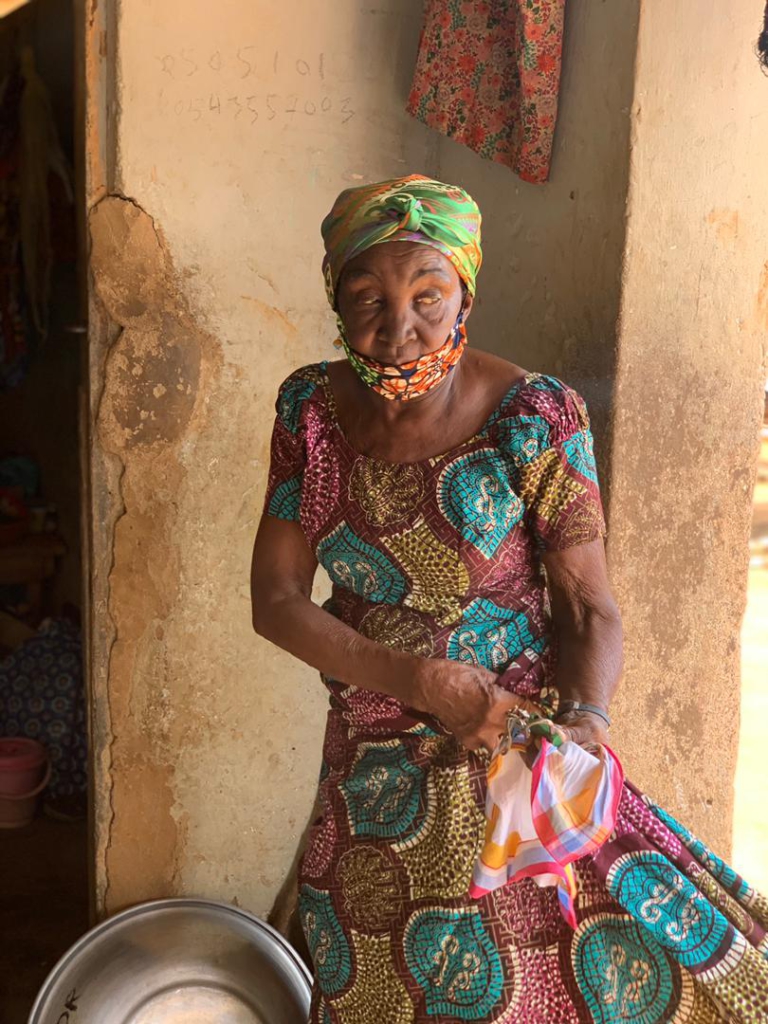 Last week during an interview with Daniel Dadzie on Joy Prime, the host of Ghanaian Farmer TV Show and an entrepreneur, Enyonam Manye mentioned madam Kokor as one of the subsistence farmers in the area whose plight touched her.
As a result, the team decided to support her on Valentine's Day at her residence with some items.
Explaining the reason for the gesture, Enyonam stated that the 74-year-old woman who uses a walking stick had to climb a hill on a daily basis for about two hours or more before accessing her farm.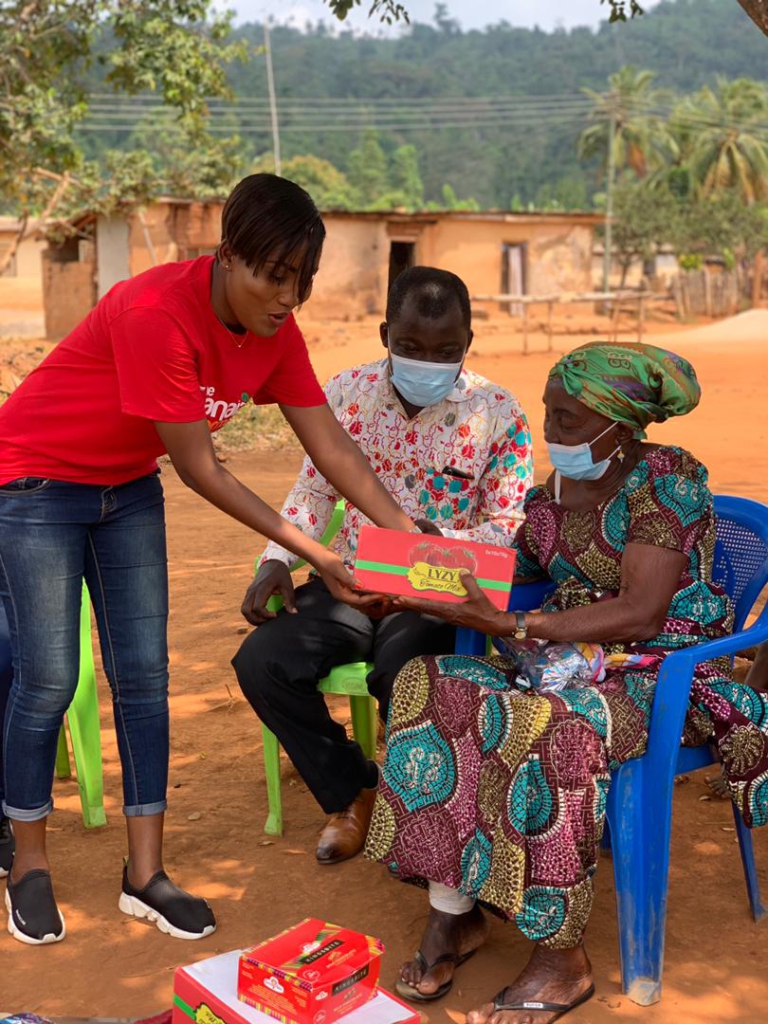 #SupportTheFarmer project seeks to motivate and provide smallholder farmers especially the aged ones with farming tools and other resources to aid them boost their farming activities.

"This particular one is very special because of the season we found ourselves in, it is in the right place to put a smile on the face of Madam Janet Kokor," Enyonam said.

Pabi, is a community in West Akim Municipality of the Eastern Region which has a population of about 2000 and the residents are mainly involved in subsistence farming.
The major obstacle hindering the progress of the farmers is immotorable roads as about 80 percent of the farm land are found on hills.
Besides, there are rivers on the way to these farms without bridges making it difficult for the aged to get to their farms mostly when it rains.
Aside from the challenges with regard to farming, the entire community depends on unwholesome water as there's also no portable drinking water there.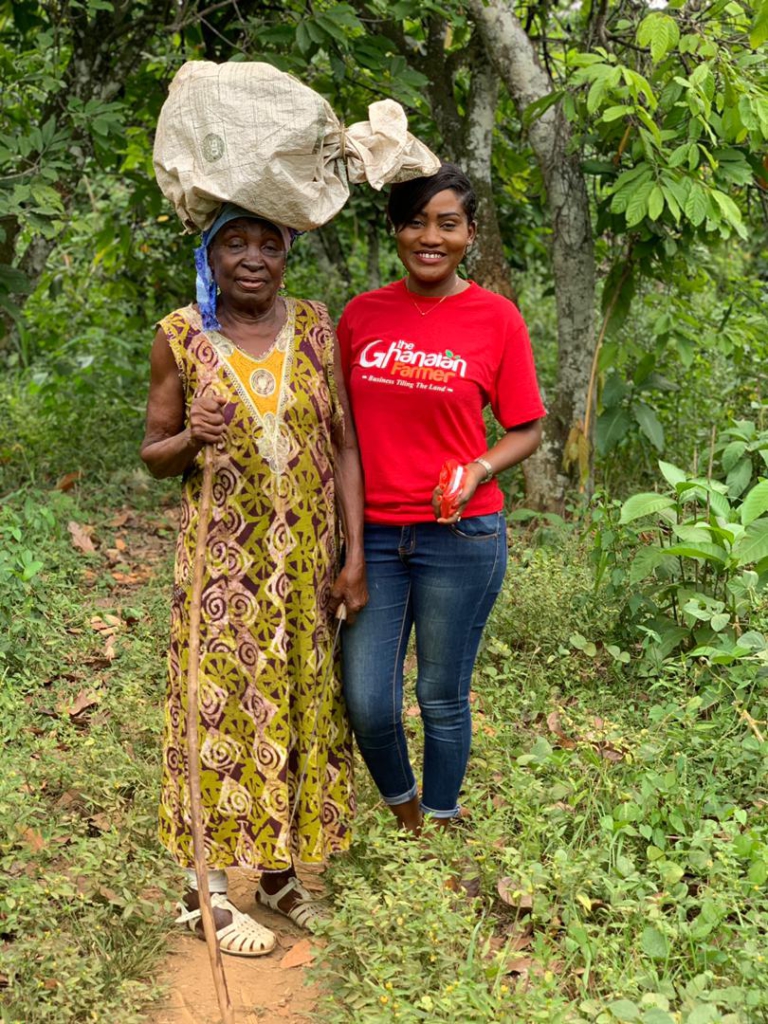 According to the leadership of the town, attempts to get the local authority to repair the only bore hole pipe fell on deaf ears.
They are therefore appealing to NGOs through the Ghanaian Farmer platform to come to their aid.
Meanwhile, producers of Ghanaian Farmer TV Show have expressed gratitude their partners; Lyzy Tomato Mix, NRG Wireless Ltd, Avorh, Mr. William Adjei, Kafui, Sammy Kay media, Joy News, Adom TV and Joy Prime TV for the overwhelming support.