A Governance Expert, Professor Baffour Agyemang Duah has called for the overhaul of salaries and end-of-service benefits for Article 71 office holders
He described the continuous payment of ex-gratia as insensitive and irrelevant.
His suggestion follows the decision by the Agbogbomefia of the Asogli State, Togbe Afede XIV to reject over GHC365,000 ex-gratia paid him for serving on the Council of State between 2017 and 2020.
Speaking in an interview with JoyNews, Prof. Baffour Agyemang Duah noted the payment of ex-gratia and other emoluments to Article 71 office holders amounts to squandering the country's resources.
"What Togbe has done is to dramatise one of the many ways, as we have said that, this country wastes resources and he made a very telling point about how the elites in this country are dissipating the scarce resources we have. He says this is purely voluntary work and you know members of the Council of State are people of accomplishment in their lives.
"Most often retired in their positions with their own pensions and emolument then you come on a Council, and as he said in his statement, you pay him regularly every month with other privileges, then after all that, you send three hundred thousand cedis to him?" he asked.
Prof. Duah, therefore, wants an overhaul of the policy, describing it as a drain on the economy.
"Those who are in the position to change the system will not do so, because they stand to benefit…Today, we are bringing the system where the elites continue to exploit the country. Go to other state-owned agencies and the kinds of packages they have to walk away with and we can't pay our NSS personnel, we can't pay our teachers. I think we need to overhaul the system, so much is on the small roof of citizens serving the country and a tip is given to the large majority of people who toil day and night," he stated.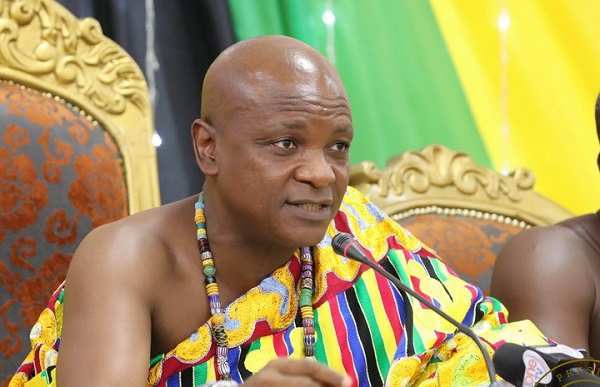 Paramount Chief and the Agbogbomefia of Asogli, Togbe Afede XIV on Monday issued a statement which indicated that he rejected over ¢365,000 ex-gratia paid to him for serving on the Council of State between 2017 and 2020.
According to him, it is not appropriate to receive the said amount when he already took monthly salary for serving on the Council.
He provided these clarifications after members of the public reacted to news of whether or not he indeed followed through with his supposed refund and the rationale behind it.
"I believe it was paid to everybody who served on the Council of State. However, I thought that extra payment was inappropriate for a short, effectively part-time work, for which I received a monthly salary and was entitled to other privileges. So, I was very uncomfortable with it," the statement read.
DISCLAIMER: The Views, Comments, Opinions, Contributions and Statements made by Readers and Contributors on this platform do not necessarily represent the views or policy of Multimedia Group Limited.