The Deputy National Security Coordinator, Edward Kweku Asomani, has announced that government will launch a new campaign on Tuesday, May 24 for people to report suspicious acts of terrorism.
He said that although the country has "a robust security and intelligence architecture," the help of Ghanaians is crucially needed to enhance government's plans to beef up security in the country.
The 'See Something, Say Something' campaign will allow every citizen to reach out to people in authority and security agencies to report anything suspicious for appropriate actions to be taken.
"That is why we are here today to seek the support of all Ghanaians. We are not panicking, we are on top of the situation but we need the help of everybody in our jurisdiction. We are launching this campaign on Tuesday with the 999 number. All the Police handles – Twitter, Facebook – will be activated.
"When you ring, you don't even have to identify yourself because we have some individuals who are worried about identifying themselves when they are giving information. If we do this very well, we will all collectively reduce the risk that we face in the country," he said.
Addressing the media on Sunday, the former Executive Director of the Danquah Institute said it would be helpful if Ghanaians can take charge of their own security.
"Along our border towns, we have some vulnerabilities there. So, we are saying to them 'if you see anything that is suspicious, speak to a DCE, approach the District Police Commander or a Presiding Member; don't think that this information is innocuous.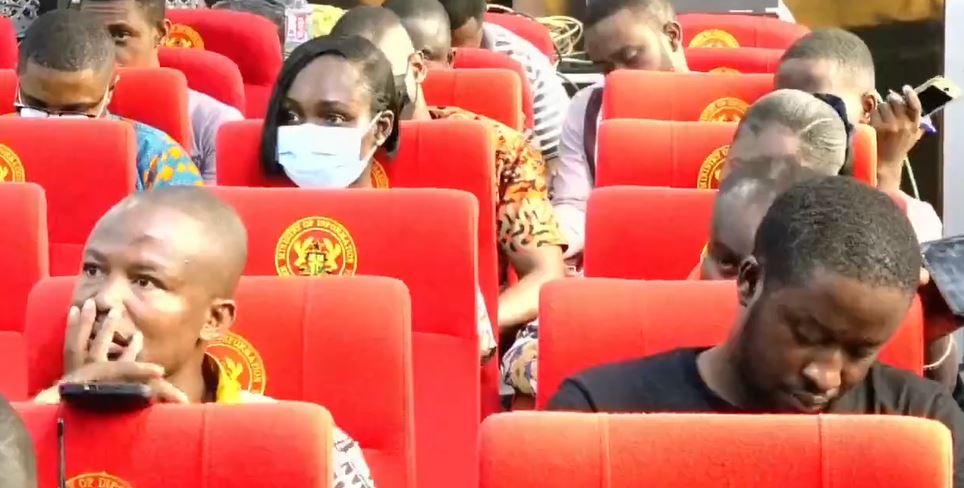 "Let the security and intelligence agencies take that decision; hence, the 'See Something, Say Something' campaign. We are of the view that when Ghanaians own their personal security when Ghanaians are aware of their environments and conscious of their environments, it would reduce the threats of an attack on our country."
Background
The National Security Minister, Albert Kan-Dapaah, has charged Ghanaians to be vigilant, in the wake of increased terrorist attacks in the sub-Region.
According to him, the activities of terrorists have become prevalent in recent times, and therefore the need for all citizens to pay closer attention to their personal and communal security.
The sector Minister also in a statement on Tuesday, May 17, disclosed that, based on information available to his outfit, Ghana has become a country of interest to terrorists; hence the need for all persons to be on guard.
"The Ministry is making a strong appeal for heightened vigilance in areas of mass gatherings, especially at public places of entertainment and worship, such as churches and mosques.
"The employment of guards, security gadgetry, and lighting of the areas surrounding the areas of public gatherings would all help, but nothing beats the vigilance of each of us individuals, taking personal responsibility and looking out for each other.
In a tweet on Saturday, May 21, the Information Minister Kojo Oppong Nkrumah urged the public to immediately report suspicious activities or packages to security agencies.
"Very worrying reports of potential attacks of extremist elements targeted at Ghana. As we heighten the alertness of intelligence and security agencies, all of us need to be more security conscious and be quick to report any suspicious persons or packages to security agencies."
DISCLAIMER: The Views, Comments, Opinions, Contributions and Statements made by Readers and Contributors on this platform do not necessarily represent the views or policy of Multimedia Group Limited.