Some residents of Pusiga near Bawku in the Upper East have been diagnosed with cases of blindness brought on by cataract, conjunctivitis, and allergic reactions of the eyes.
The residents who underwent health screenings were instructed to return for additional medical exams to address their conditions.
Alhaji Sumaila Gariba Abubakari, Municipal Director of Health Services for Kenu North and Coordinator Sumigariba Health Consult, noted that the nurse ophthalmologist identified 52 cases of conjunctivitis, 45 cases of bilateral and unilateral cataracts, and 16 cases of allergic reactions of the eyes.
Only 23 out of the total 130 participants who took part in the screening exercise were men.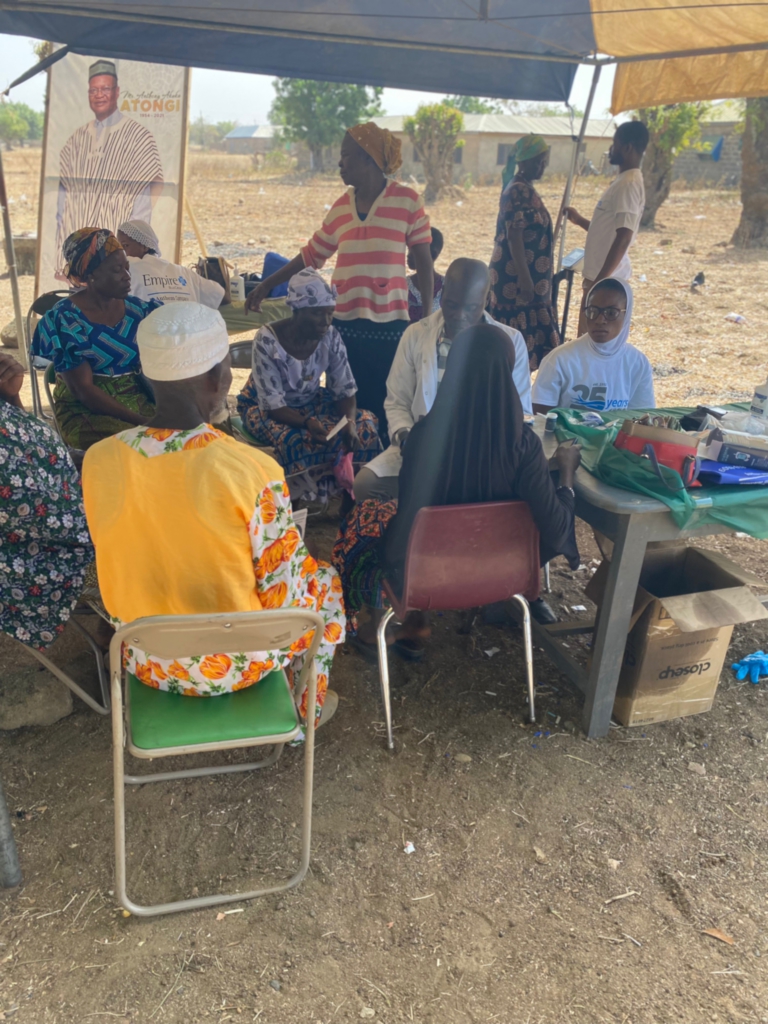 The majority of participants were 20 years, with the youngest attendee being one year old and the oldest being 95 years old. Seven children under the age of 12 attended.
"This behavior did not come as a surprised because in this part of the country most men even though having serious health conditions than women most often do not seek medical attention until their condition is serious or in worse condition," Alhaji Abubakari said.
Cataract is the clouding of the eye's natural lens, which lies behind the iris and the pupil.
Residents who have the condition, according to Alhaji Abubakari, need to have their cataracts removed.
"They can't see far. It is just an extraction that they need."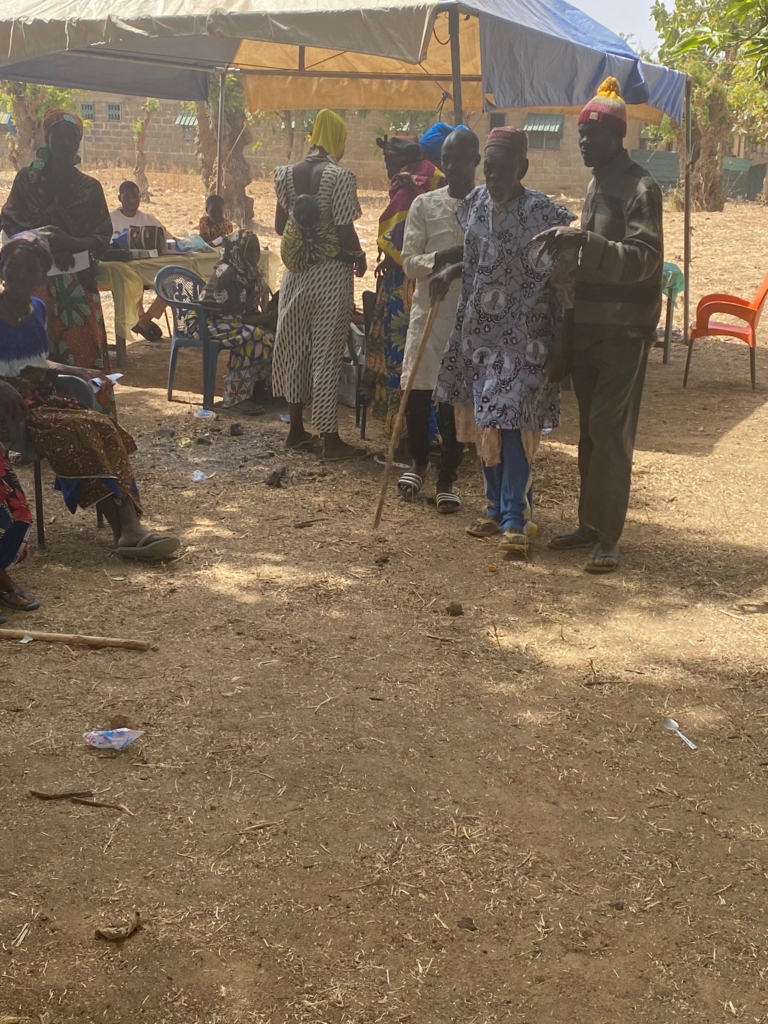 He also says that the locals have given them the chance to understand their struggles and find a solution.
The medical staff has sent some of the patients to the clinic for additional examinations by specialists in preparation for potential cataract surgery.
He stated that the medical staff plans to screen many cataract patients for illnesses.
According to World Health Organization (WHO) data, 3000 people out of every million people in developing nations like Ghana and 2000 out of every million people in developed nations have eye cataracts.
In honor of the late Mr. Anthony Akuka Atongi, who devoted his life to serving humanity, the health screening outreach was organised by Atongi Family and Friends Basic Needs Association and Sumigariba Health Consult.
People were given the chance to learn about their health status in preparation for further examinations.
Because of its recent sad development, one of the key areas that health officials were interested in was blood pressure.
26 of the 130 participants whose blood pressure was measured had readings that were higher than the normal range of 140/90 mmHg. The highest recorded blood pressure was 190/110 mmHg.
"Most of the 26 participants who recorded the high blood pressure actually indicated they were diagnosed with hypertension before," Alhaji Abubakari said.
25 participants reported having a body mass index over 25, which is a sign of being overweight and the need to lose weight.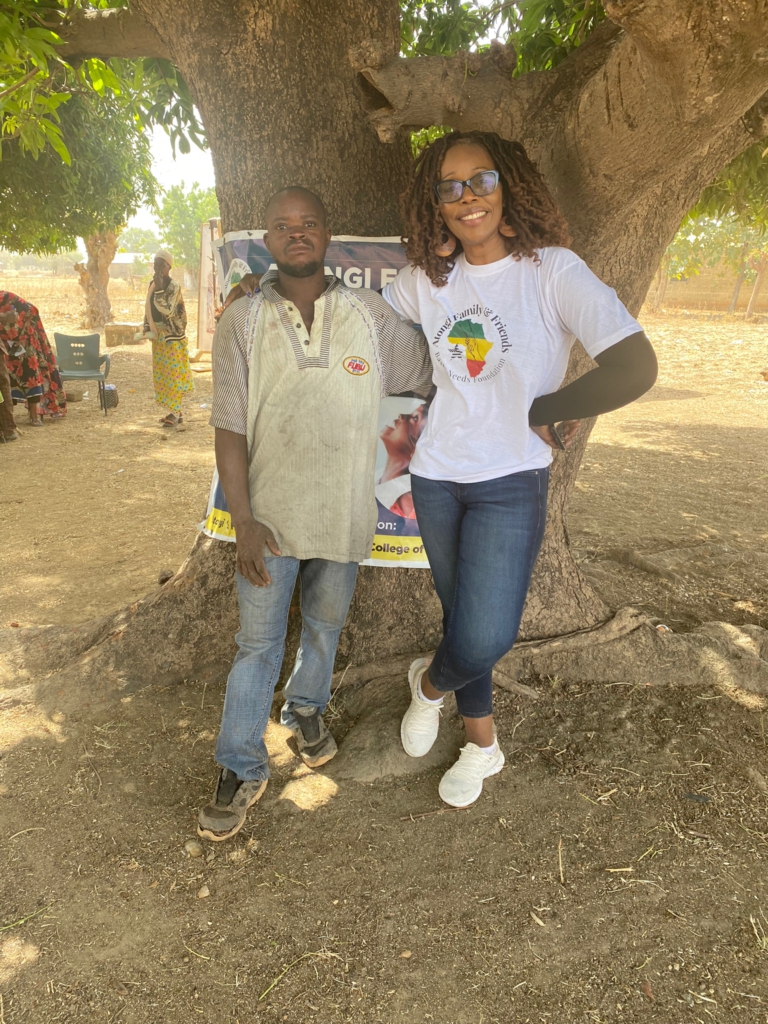 To guarantee residents receive fair and effective treatment, diabetes was one of the conditions taken into account. Seven of the total number of participants had high random blood sugar readings, according to the monitoring of the random blood sugar.
These clients were never diagnosed with diabetes before. Since the high figures recorded indicated the likelihood of diabetes, these clients were referred for further tests such as fasting blood sugar at the clinic the following day to properly diagnose their condition. The highest random blood sugar regarded at the grounds was 275mg/dl."
For those who cannot afford medical care, Alhaji Abubakari suggests additional medical aid as well as surgical procedures to address their issues.
DISCLAIMER: The Views, Comments, Opinions, Contributions and Statements made by Readers and Contributors on this platform do not necessarily represent the views or policy of Multimedia Group Limited.