It started as a group of five members confined to the precincts of the Trinity Parish of the Kotobabi Global Evangelical Church. As a group that has existed for more than two decades, its consistency cannot be overemphasised.
After their gradual rise to fame, they have captured the attention of the country due to their ability to 'modernise' old traditional songs with their amazing vocal delivery.
The Bethel Revival Choir has become the toast of many music lovers, especially with its scintillating Ewe medleys which have contributed to its fame.
It has won several awards at the 3Music Awards and the Vodafone Ghana Music Awards.
But there have been misrepresentations, misconceptions and other narratives that did not really tell the story of how the group became a household name. For instance, some have held the notion that they only sing Ewe songs.
"I believe most churches grew from some areas and ours [the Evangelical Presbyterian Church] came from that side [Volta Region] so you have a lot of Ewes in there but there are other people too. In fact, Bethel generally ministers in English more than Ewe in Church," the Choir's Music Director and Producer, Henry Datsomor, has clarified.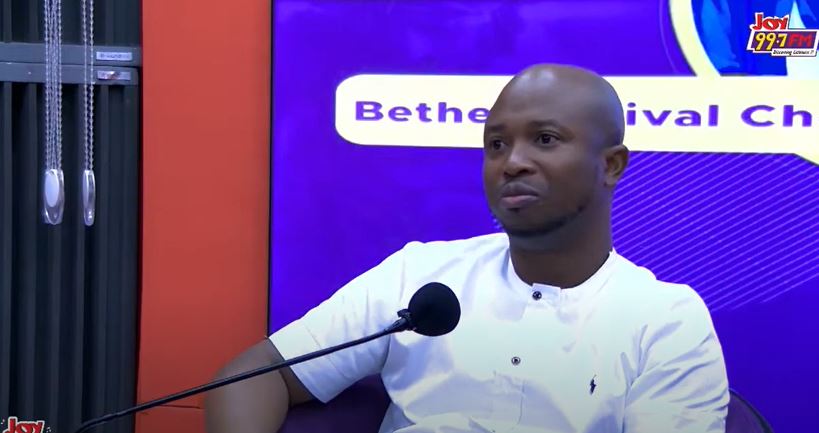 Speaking in an interview with Fifi Folson on Up Close, a new personality-focused segment on Joy FM's 'The Reason is Jesus' on Sunday, he explained that because the Church started from the Volta Region, most of its members speak the Ewe.
After graduating from the Kwame Nkrumah University of Science and Technology (KNUST) in 2002, Mr. Datsomor and his friends had an intrinsic challenge to transform the 'church' choir which used to be singing the same, old songs.
So, what happened? Henry Datsomor explains:
"I and others thought about how we can transform the choir and it was just for church music. We started carrying the entire choir to programmes, just bus them to go and watch everything going on and come back.
"The whole idea was just to start getting them to have some vision, something to look forward to. We started introducing some annual concerts here and there and it brought a lot of excitement.
"Right from then, we started bringing in a lot of friends. People always wonder why Joe Mettle, Pastor Edwin and others are always with us – we've had all these friends from way then. Every week, there is someone around, teaching us something, leading us to something," he told Fifi Folson.
The Choir had its first studio production in 2007 to give the members a different experience from the usual church ministrations.
"We came up with the Hallelujah album – now they realise it wasn't just about church ministration but they needed to produce proper, well-planned music and it was another very good thing."
Since 2009, the Choir held mini concerts on the first Sundays of every month – the uninterrupted praise and worship sessions have featured renowned ministers like Joe Mettle, Uncle Ato, Nii Okai, Edwin Dadson, Elliott Lamptey, Calvis Hammond, Eugene Zuta, Danny Nettey and others.
According to Mr. Datsomor, these programmes and concerts got the choir to see way beyond what they were doing then.
"With these annual programmes, we started getting a crop of people who were too hungry for excellence and tried to get better – the learning curve started going up and then we introduced this Praise and Worship first Sunday of every month, from 2009.
"We were on stage and refining ourselves all through these years. When we got to 2018, we decided to have a proper recording or production – it came out so well. This was a choir which had gotten so used to all these things through the buildup," he added.
Bethel Revival Choir gained greater recognition after the release of their second album titled 'Akpe' in 2018.
"Agbadza Gospel Medley' and 'Vovome' which feature Joe Mettle are two notable songs people know the Choir for.
What role did the mother church play in this success?
Mr. Henry Datsomor commended the church for supporting and giving them the opportunity to enhance their skills and talents.
"You have a church which saw what we were doing. Generally, no one knew that there was so much more than what we were doing then – maybe they were not really exposed that much.
"One good thing was that they were ready to support us in any way, I felt they could have still held back and probably stopped us from all those things but they allowed us."
As we await the next Bethel Revival Choir, you can always extend your help and support to this group.
Revival is here!