Rapper and singer Kwesi Arthur does not think Efia Odo stole the shine when she appeared at his album listening in a sensual outfit on Thursday.
Although the actress' see-through black dress turned many heads at the private listening session of the 'Son of Jacob' album, which garnered a massive reaction on social media, the 'Baajo' singer does not believe Efia's presence defeated the purpose of the event.
In an interview on Monday at Daybreak Hitz with Andy Dosty, he said: "I haven't paid attention to how it was reported, but yeah, I think we had a successful event, and I am grateful to everyone who showed up," Kwesi Arthur said via Hitz FM.
Andrea Owusu, famously known as Efia Odo, wore a long black dress that fairly exposed her breasts and revealed a larger portion of her left hip down to her thigh.
Pictures of the outspoken actress surfaced on social media, leading her to top the trends on Twitter on Thursday night.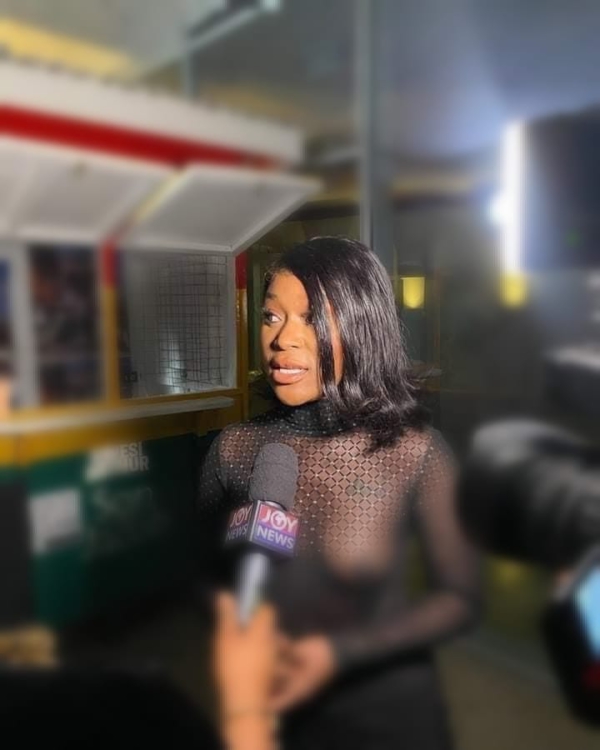 When Kwesi Arthur was asked about his immediate reaction upon seeing the model at his album listening session, the 'No Regrets' rapper said he complimented her daring looks — and he only saw a woman who wore an outfit to an event.
"She looked nice," said Arthur. "I thought that was some hard fit," he added.
Be that as it may, some people were disappointed in Efia Odo's outfit, stating that she did not have to reveal her breast for the whole world to see.
For the past two years, rumours have been rife that the two were dating. However, Kwesi Arthur says he is "friends" with Efia Odo.
Efia Odo corroborates with the rapper, describing him as her "bestie" – in other words, 'best friend'.
The 'Group Up Chale' artiste is currently on a media tour to promote his debut album, 'Son of Jacob'.
The project is a 15-track album that embodies the life of a young hustler who addresses the challenges of becoming successful, dealing with enemies, finding love and praising God through it all.
'Son of Jacob' features Adekunle Gold, DAYonthetrack, NSG, Vic Mensa, and Joeboy, among other artists.