A woman who performed illegal plastic surgeries under the name "Black Madam" has been sentenced to at least a decade in prison.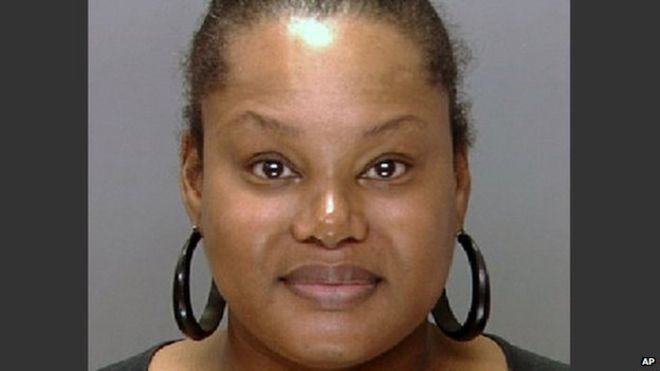 Windslowe has been sentenced to 10-20 years
Padge-Victoria Windslowe, 43, used industrial-grade silicone to increase the size of women's buttocks.
The procedure killed a 20-year-old London dancer who travelled to Philadelphia in 2011 for the operation.
During the trial Windslowe boasted about her work, calling herself "the Michelangelo of buttocks injections".
She was found guilty in March of third-degree murder for the death of Claudia Aderotimi, a British woman who flew to Philadelphia for the procedure.
Aderotimi died in 2011 after receiving injections in an airport hotel.
Windslowe ran "pumping parties" in residences, where women received the procedure to enhance their backsides.
Despite government warnings, the use of low-grade silicone for plastic surgery continues underground among women that cannot afford professional plastic surgery.
Windslowe once ran a transgender escort service and performed in "Gothic hip-hop" music videos.