Some social enterprises in the country are calling for the introduction of efficient policies which will aid them to flourish and grow reach.
At a forum organised last Thursday by the Social Enterprise Ghana under the theme, "MSMEs for Socio-Economic Development: Programmes and Interventions of Government," they resolved that will go a long way to assist get them cover more ground.
The Executive Director of the Social Enterprise Ghana, Edwin Zu-Cudjoe lauded the social entrepreneurs for their contribution and urged them to do more.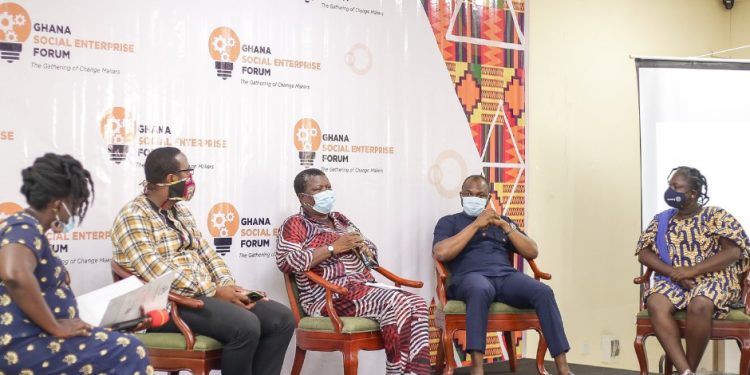 He said their influence in social enterprise to the economy cannot be overstated.
Mr Zu-Cudjoe said Social Enterprise Ghana is working to build strong partnership between its over 600 members across the country as well with public institutions.
He believes this will go a long way to intensify their influence in the society.
"As change makers that are transforming society, we need to trumpet the transformation we are causing in society…We at SE Ghana are so proud of the immense work our partners, and the social entrepreneurship movement is causing in Ghana."
He urged the social enterprises to forge ahead even in the face of numerous challenges as there is more work to be done.
"We have 69,000 social enterprises in diverse sectors causing transformation and change and we want to do more," he said.
The event was supported by Reach for Change, British Council, BUSAC and NBSSI.