A senior lecturer at the University of Ghana, Professor Godfred Alufar Bokpin, has stated that due to the high cost of living in the country, it has become difficult for the average Ghanaian worker to save.
According to him, the recent hike in fuel prices, rising inflation and general economic hardship has prevented many workers from putting some monies aside from what they earn.
The economist and professor of Finance said this during an interview with Samson Lardy Anyenini on Newsfile on Saturday.
In his submission, he bemoaned the economic hurdles in the country and called on the government to inject more commitment in dealing with the situation, despite its earlier interventions.
"If you're an average worker in Ghana and you look at the proportion of your expenditure on food, rent, transportation and the rest of them, it's practically very difficult to save. You can understand why our savings rate in this country is very low while our investment requirement is high.
That gap will then tend to liberalise the environment and make it so conducive to foreign investors to fill the gap in order to realise our economic dream.
When it happens that way, it's going to be difficult for the average Ghanaian to actually make significant savings in order to take advantage of even the limited economic opportunity available", Bokpin explained.
Contributing to the discussion's on Ghana's rising inflation, he added that apart from the inability of workers to save, workers are also burdened with a lot of tax obligations imposed by the state.
This he said, is a contributory factor to the hardship being experienced by citizens.
Professor Bokpin also mentioned that under the current circumstances, citizens who are on pension are also feeling the brunt of the hardship, due to the static nature of their compensations.
"When you look at all these [taxes], there's no breathing space for the average Ghanaian. It gets worse for those who're on pension and their livelihood is on the strength of the law from SSNIT. And maybe latter generation, tier 2. Because they're on fixed pension and they're impacted much more.
Remember, not every Ghanaian who retires at the age 60 gets ex-gratia. Regardless of how you describe it and justify it. For the average teacher who teaches for 30 years, he goes home with practically nothing", he said.
Professor Bokpin's comments were in reaction to the recent hike in fuel prices and the rise in inflation which has triggered widespread public sentiments.
But the economist said the country's economic woes will not end anytime soon.
Ghana's inflation jumped to 27.6% from the 23.6% recorded in April 2022, according to recent figures from the Ghana Statistical Service (GSS).
The GSS blamed this on the increase in transport fares and food prices.
According to the Government Statistician, Professor Kobina Annim, the rate of inflations for transport (39.0%), household equipment and maintenance (33.8%), housing, water, gas, and electricity (32.3%), and food and non-alcoholic beverages (30.1.6%) were higher than the national average (27.6%).
In May, 2022, 12 of the 13 divisions recorded inflation rates higher than the rolling average from June, 2021 to May, 2022.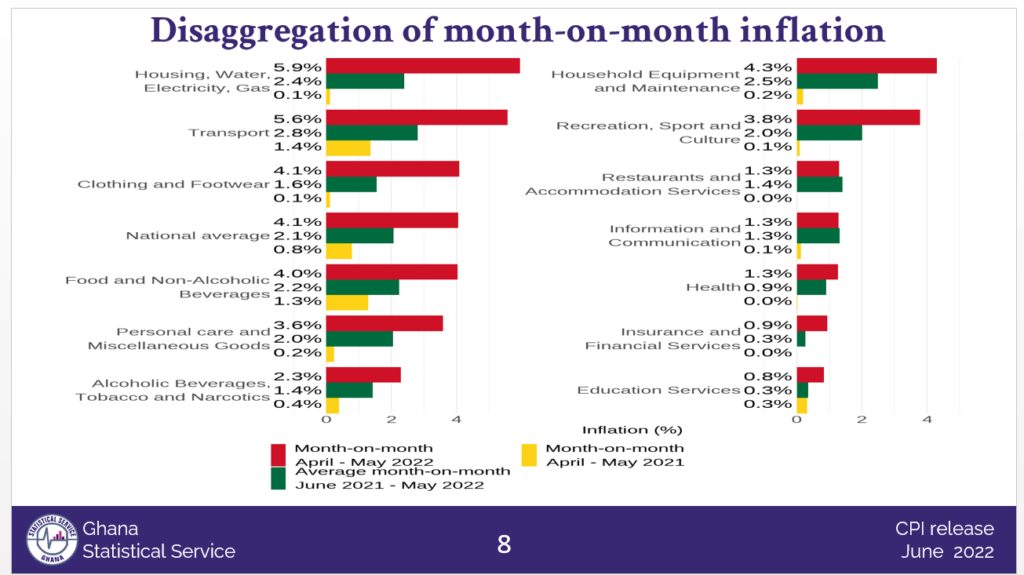 Also, the major drivers based on the year-on-year figures show that grapes, which is imported, saw a 100.8% inflation followed by diesel, 81.1%, also imported.
Firewood also saw 73.7% year-on-year inflation.
Below is the full list of the top 15 drivers of inflation in Ghana: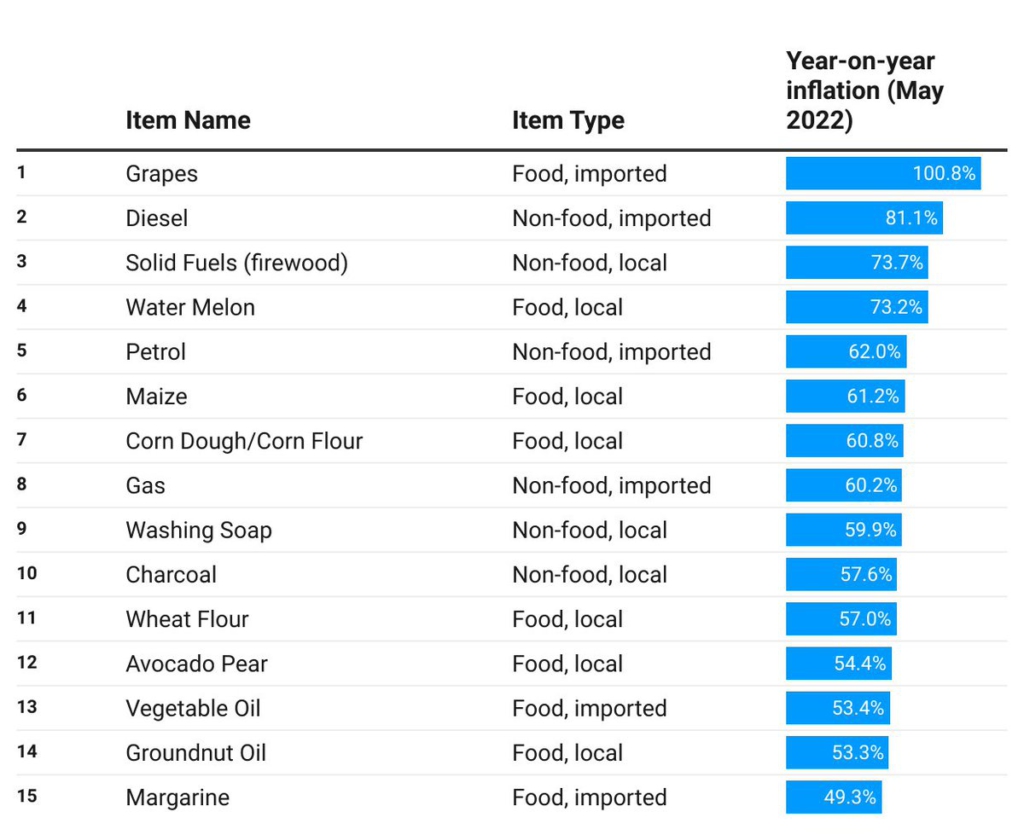 Meanwhile, Member of Parliament for the North Tongu Constituency, Samuel Okudzeto Ablakwa has stated that the current high cost of living can have an adverse effect on Ghana's democracy.
According to him, if care is not taken, the level of suffering by the populace as a result of rising inflation and consistent hike in fuel prices may cause them to distabilise the peace and political stability, being enjoyed in the country.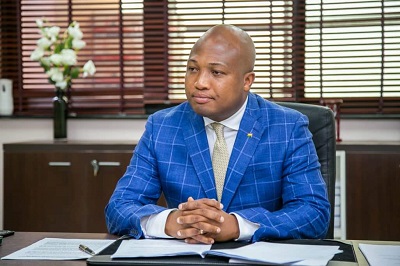 Speaking on Newsfile on Saturday, the NDC lawmaker made reference to how Sri Lanka's democracy was derailed as a result of the unresolved hardship in the South Asian country.
He therefore called on government to employ very proactive measures to resolve the crisis; including a cut in government expenditure and the creation of social support systems to cushion citizens.
"We should be looking at serious cushioning. And what is making this situation even worse is that all of the traditional safety nets that could have even helped ameliorate the plights of the people are all in arrears. LEAP is not really going. Government has not supported LEAP in a long time.
You take NABCO. NABCO (beneficiaries) have not been paid for about eight to nine months now. So the traditional safety nets are all struggling. Health Insurance is in crisis. It's owed over 2 billion cedis. So we have to be careful. This is now an existential threat for this democracy", he warned.
He added that, "see what happened on Sri Lanka. The economic crisis we are faced with now has shown that if you do not manage the situation well, and you don't step in and offer people some reprieve, it can undermine your democratic stability and the people can just rise up and say 'enough is enough' and just topple the leadership and that's the end of your democracy".
Okudzeto Ablakwa, who is also a Ranking Member on Parliament's Foreign Affairs Committee further intimated that given the circumstances, government should pay attention to the current economic crisis, in its quest to prevent a likely terrorist attack in the country.
He said his personal interactions with citizens reflect a worrying situation, as they continue to decry the increasing cost of living as compared to their meagre and stagnant earnings.