The Kotoka International Airport (KIA) disinfection team has assured the general public that effective measures have been taken to safeguard the place against Covid-19.
The team announced that equipment used during the last disinfection project has been improved and is environmentally friendly.
According to executives of the group, enough care was taken in the production of the disinfectant most especially, given the need to maintain a welcoming atmosphere.
General Manager of Vector Control Services -Zoomlion, Rev Ebenezer Kwame Addei told Joy News that "The disinfectant that has been employed is one that is characterized by residual effects.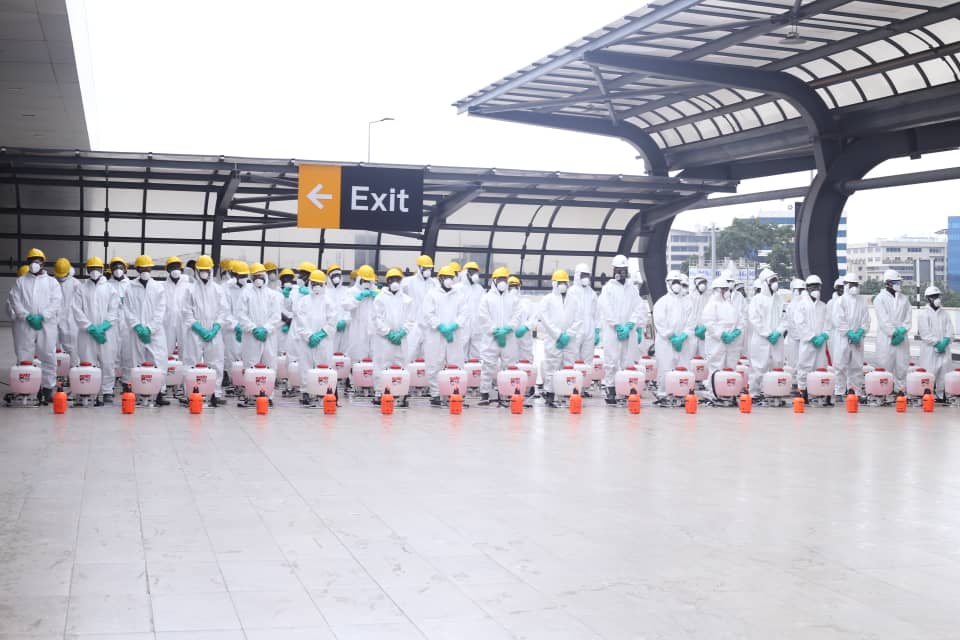 "By this, its effectiveness can be felt between 10 to 30 days after its application. Again, the disinfectant does not contain potentially harmful chemicals to humans or machines" he said.
Chief Operating Officer of the group, Florence Larbi, added that more such fumigation projects were scheduled to take place at the airport.
She, however, mentioned that these projects were contingent on traffic flow in the Kotoka International Airport.
"As recommended by the World Health Organisation (WHO), we will always be ready to carry out these projects until coronavirus is over with.
"I suggest to everyone to discard all fear and to pursue their dreams of travelling as the place is completely safe and ready to be harnessed," she said.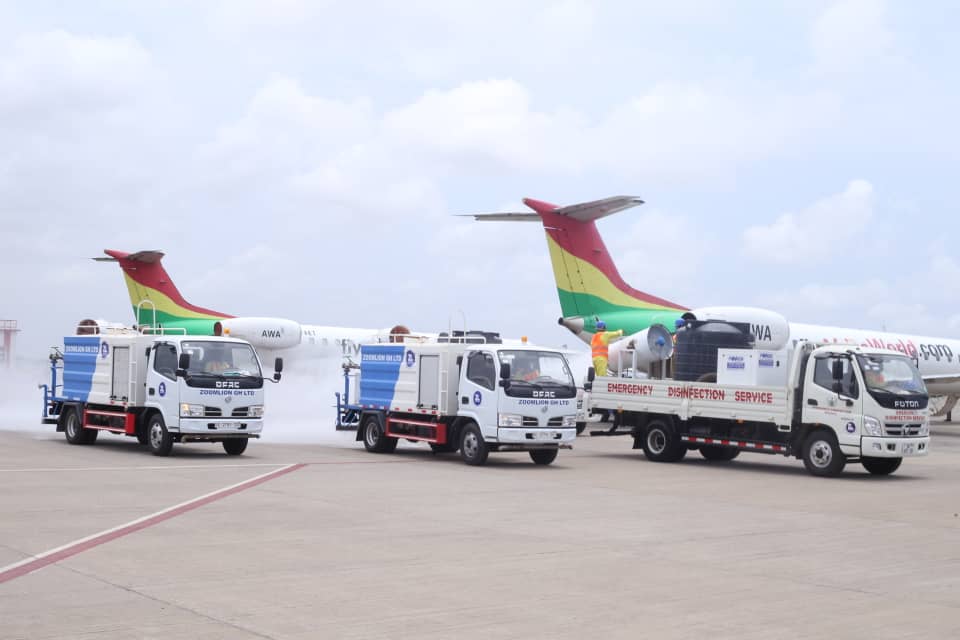 The President, Nana Akufo-Addo announced the reopening of Kotoka International Airport effective Tuesday, September 1, in his 16th address to the nation on Covid-19.
Travellers to Ghana will, however, need to show proof of Covid-19 tests done in the last 72 hours that render them negative in other to be eligible to enter the country.
It must be emphasised upon disembarking each passenger will again be expected to undergo a mandatory test, the cost of which is to be borne by the passenger.