The Kumasi Centre for Collaborative Research says it is re-strategizing to expand testing capacity for coronavirus as the Centre receives more samples.
With a current capacity of 800 a day, up from an initial 100, the institution now receives over 2,000 samples a day.
Scientific Director, Prof. Richard Odame Philips, says the Centre has had to prioritise testing for those in hospitals as a result.
"We try to priorities so that those that really need them urgently get it. So as much as possible, we try that within 48 hours the tests are ready. But we are receiving a lot of samples now, sometimes 2,800 samples in a day, but we can only do about 800 tests.
"We started with below 100, then we moved to testing between 300 and 500, and now we are at 800, but we are thinking of how to take it higher because people need it (test results) quicker. So every day we are re-strategising and rethinking how we approach it. We thank God that we are able to provide this service," he said.
The KCCR Scientific Director spoke to Luv News when SINAPI ABA donated medical supplies to the Centre and Kumasi South Hospital.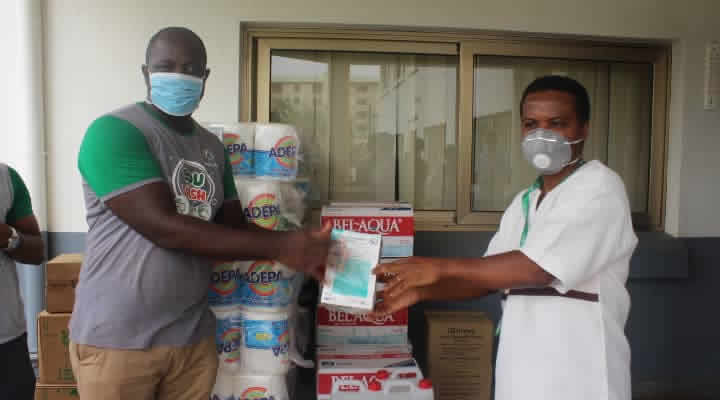 SINAPI ABA donated ₵200,000 worth of medical equipment and supplies to both institutions which are at the forefront of the pandemic.
Before Ghana's case count began to hit the hundreds, KCCR was testing and releasing results of maximum 100 samples between 6 and 12 hours.
Officials say due to the current pressure caused by increased numbers, results are now ready within 48 hours.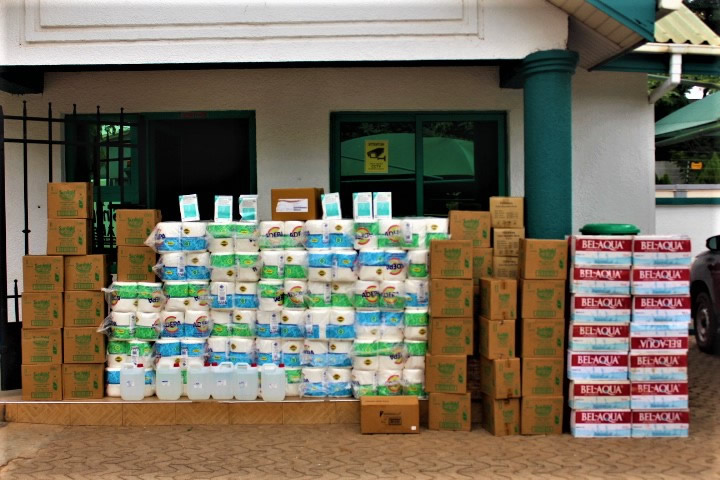 "When we started it was a team of two and it went to 22, now everyone at KCCR and everybody is involved, people are coming to work when ordinarily they are supposed to stay home.
"Previously by 5pm this door is locked but now it stays open throughout till the morning", Prof. Phillips said. 
With the increasing pressure on the team, the Centre is pushing to do more in a short period of time.
"There is a lot of pressure because, everybody wants his or her results the next day whether the person is well or sick."
Prof. Phillips is concerned about fake news, especially, on social media.
He observes such misinformation has pushed many people to report to hospitals with symptoms unrelated to Covid-19.
"You need to find good things to read. Don't read fake news on social media… I mean it is killing people mentally, they think things are happening to them when nothing is happening to them
"There are different ways of managing your mental status and we must take charge of that", he advised.
Prof. appealed to the general public to continue praying for those at the frontline.
"So continue to pray for us so that God will give us the strength to be able to hold on in these times. We have to stay safe and be careful. I see all of us are in a mask, it is very good. God-willing we will all get out of this," he said when he received the items.
DISCLAIMER: The Views, Comments, Opinions, Contributions and Statements made by Readers and Contributors on this platform do not necessarily represent the views or policy of Multimedia Group Limited.