Safety practices such as the use of sterilizing machines and sanitizers may not be enough to prevent the spread of disease at barbershops and hair salons.
Research by the Kumasi Center for Collaborative Research (KCCR) and the Kwame Nkrumah University of Science and Technology (KNUST) has shown that bacteria at barbershops and hair salons have become resistant to antibacterials.
Virologist and Senior Research Fellow at KCCR, Dr. Angelina Augustina Sylverken, says the real issue is the evolution of bacteria in barbershops and hair salons.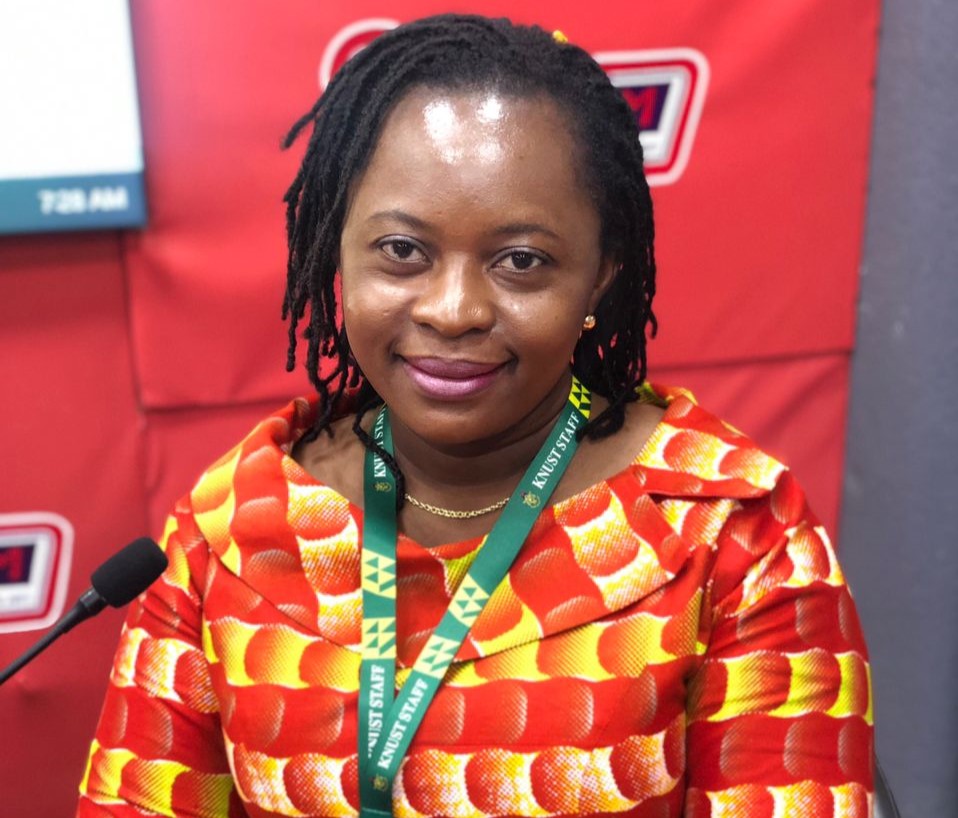 "The biggest concern from our research is that the current safety practices used by barbers and hairdressers have become outdated to the bacteria," Dr. Sylverken said.
"Bacteria have become resistant and continue to prevail."
Speaking with David Akuetteh on Luv In the Morning on Luv FM, Lecturer at the Department of Theoretical and Applied Biology at KNUST, Veronica Asiama, revealed that sterilizing is not a completely incompetent method of sanitizing equipment such as clippers and trimmers.
"Sterilizing machines are so popular because they have proven quality," she said. "However, their effectiveness depends on the type of bacteria being treated".
Dr. Sylverken and Veronica Asiama both explained that bacteria in barbershops and hair salons have evolved to build resistive properties to antibacterials.
"Typically, microorganisms are found everywhere in the environment…this is not what surprised us in the study, we were taken aback by the fact that these microorganisms became resistant to sterilization," Dr. Sylverken said.
"For example, we found some spore-based microorganisms that built protective layers around them."
Veronica Asiama added that another issue is the presence of bacteria in workers of barbershops and hair salons.
"We found microbes and fungi on the shop workers, some of these were E. coli, boils, pores… these can grow on any part of your body," she said. "Naturally, it is even more important for workers at these shops to take more precaution regarding their hygiene."
Dr. Sylverken revealed that patrons of barbershops and hair salons could quickly bring diseases back to the home and spread them without realizing it.
"A simple way disease travels from the barbershop to the home is via combs," Dr. Sylverken said. "Someone could bring a disease home and use a comb that is shared with someone else…this will cause the disease to spread."
As a result, Dr. Sylverken strongly advises everyone to keep a comb for personal use that is not shared with others.
She noted that although more resources are required to more effectively research the competency of sterilizing machines and sanitizers, workers at barbershops and hair salons need to do a better job of ensuring the use of safe operating practices.
"To kill bacteria, machines must be sterilized for a minimum of 15 minutes at 121 degrees Celsius," she said. "I can't speak for every barbershop and hair salon but our research showed that machines are not sterilized to the expected standards."
Veronica Asiama added that many patrons and customers are unaware of the prevalence of diseases at barbershops and hair salons.
"Our research found that over 22% of patrons and customers do not even know that strong diseases exist at the place they work and conduct business."
Dr. Sylverken believes their research is essential because bacteria picked up at barbershops and hair salons can turn into dangerous and harmful diseases.
"Bacteria picked up from a hairdressing appointment can enter your body via your eyes, mouth, and several different avenues," Dr. Sylverken said. "Once in your body, they can transform into diseases such as diarrhea and urinary tract disease."
Veronica Asiama emphasized the purpose of this research is not to unnecessarily worry the public or discourage people from using barbershops and hair salons.
"We conducted this research to raise awareness on something that can affect anyone and everyone," Veronica said. "We want barbers and hairdressers to do better in ensuring the safety of their customers."
Dr. Sylverken hopes this research can afford future projects that determine more effective methods of killing antibacterial-resistant bacteria.
DISCLAIMER: The Views, Comments, Opinions, Contributions and Statements made by Readers and Contributors on this platform do not necessarily represent the views or policy of Multimedia Group Limited.