Many families are making changes to their shopping lists in order to feed and stay afloat.
The unexpected sharp increases in food prices is forcing shoppers to either adjust their budgets or make do with the little money they have amid the challenging economic times.
During a visit to the Agbogbloshie market, the JoyNews Living Standard Series team met disgruntled shoppers who expressed shock over the exorbitant prices charged by sellers.
According to the Ghana Statistical Service (GSS), increased transportation costs and rising food prices pushed the rate of inflation to 27.6% in May, 2022.
For many of the shoppers, the scorching sun is not the only thing that irritates them, but the persistent changes in the prices of food items are what they are trying to grapple with.
One of the customers, Josephine Gbowonyoh, expressed dissatisfaction with the skyrocketing prices of tomatoes.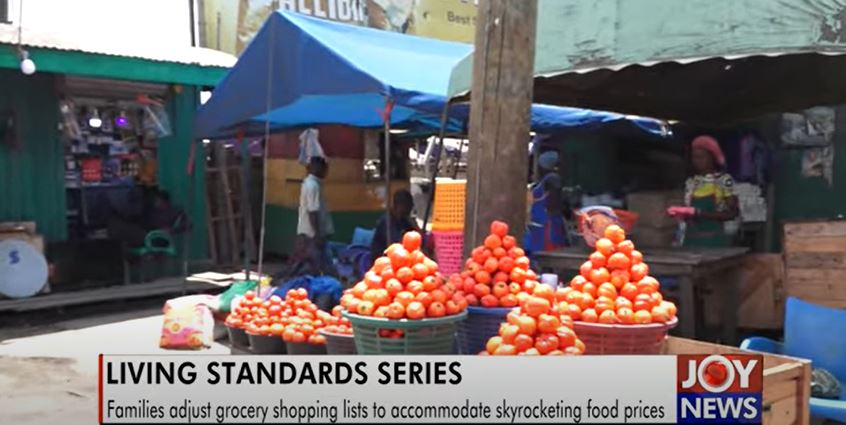 At a point, she had to think on her feet because the money she sent to the market was inadequate.
She ended up changing the meal plan in order to feed her family.
"I came to shop for the house, but my money couldn't buy anything. I was coming to buy tomatoes, pepper and onion. [The prices were] very difficult. I couldn't buy. Even a common broom is going for GH¢5 at Agbogbloshie; how can you buy at Makola?"
She planned her budget based on the prices she had met a few weeks before. A small bucket of tomatoes cost GH¢20 at the time.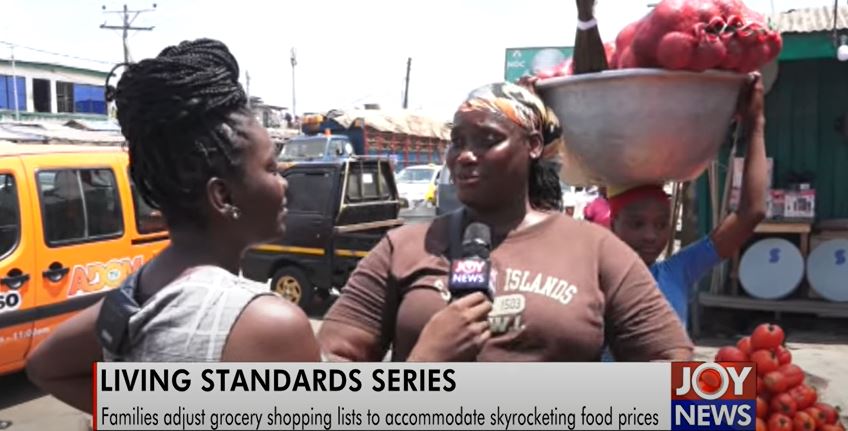 However, two weeks later, she is purchasing it for GH¢40 – she needed to withdraw more funds from her mobile money account.
"Can we budget? The money we brought is already finished; we had to withdraw more money from a mobile money merchant, but we still can't do anything with it. We don't even have money to pay for transportation," she said.
Josephine was not the only person facing this difficulty; Hajia was just around the corner, scouring the market for better options.
However, the prices of the majority of the items she intended to purchase had doubled or tripled.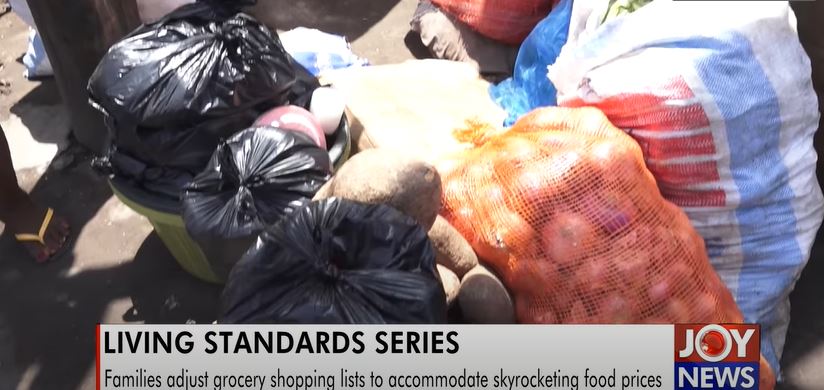 Left with only two options, she had to either borrow money from her sister or leave and return later.
"When there is not enough money, but everything is expensive, not everybody can buy. Previously, we could manage to buy something to feed our families, but looking at how expensive food items are these days, some people cannot come to the market.
"I have to go back because what I had budgeted was not enough for the intended purpose or borrow money from my sister," Hajia said.
In the last five months, food prices have been volatile.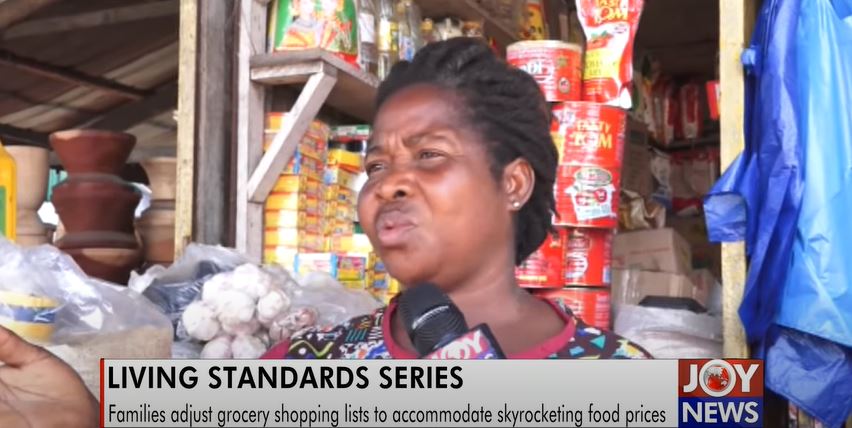 The impact of the depreciating cedi and rising fuel prices has aggravated the situation.
Auntie Akwele trades in oil, rice and spices.
"These days, when we go for the goods and sell, we run at a loss. I took stock of oil last week for GH¢39 to sell at GH¢40 but now, it has gone up to GH¢45. I wish I could go for more goods, but I am not sure if I would get them at the old prices," she bemoaned.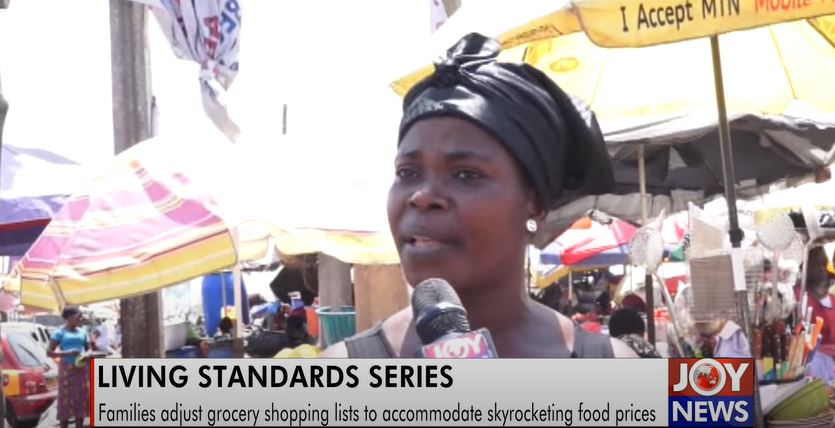 Diana traveled from Kasoa to Agbogbloshe to shop for a funeral ceremony. She had hoped for better prices.
"These are some of my items – rice, yam, chicken and tomatoes. When we came, the prices had gone up. We spent about GH¢5,000 for these few items," she stated.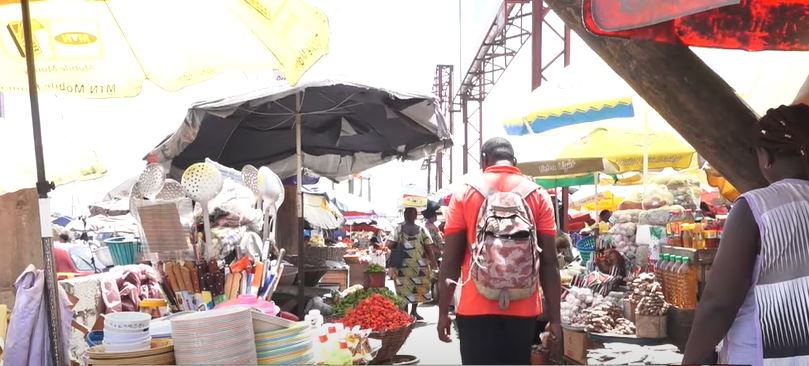 Auntie Deborah sells beans and fried plantain. The Living Standard Series team chanced on her trying to stock up on oil and other ingredients.
She had already spent GH¢1,000, way above her budget.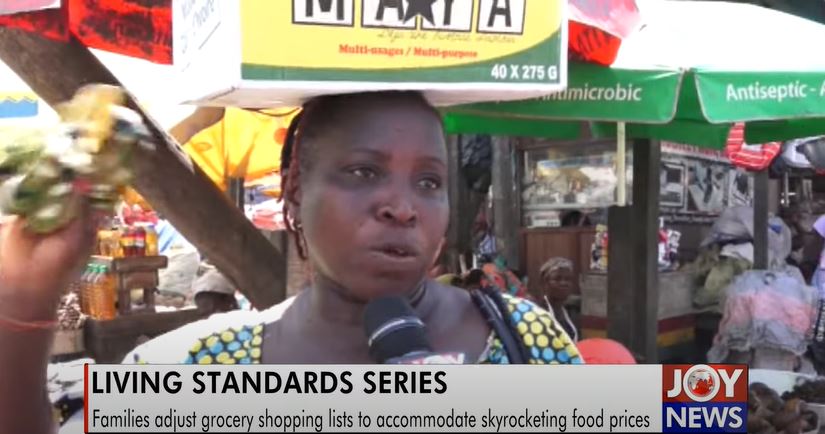 "Market, these days, is expensive. Any time I come, there are new prices. Today, the oil costs GH¢450, but it was less than that some days ago. When we go for goods, the prices are unstable."
The next time you plan on going to the market, brace yourself for a bumpy price ride as you can never tell how much your shopping list will cost.
Don't blame your waakye vendor if she decides to sell food for GH¢5 or more.
DISCLAIMER: The Views, Comments, Opinions, Contributions and Statements made by Readers and Contributors on this platform do not necessarily represent the views or policy of Multimedia Group Limited.