One of Marie-Pierra Kakoma's fondest memories from childhood is dressing up for the parties her mother would host at their home in Rwanda.
"Before each party, we'd go into her room, and everybody would be like, 'Okay, what are we going to wear?' We'd do little catwalks at home—we used to go shopping before, and it was such a bonding moment," she remembers.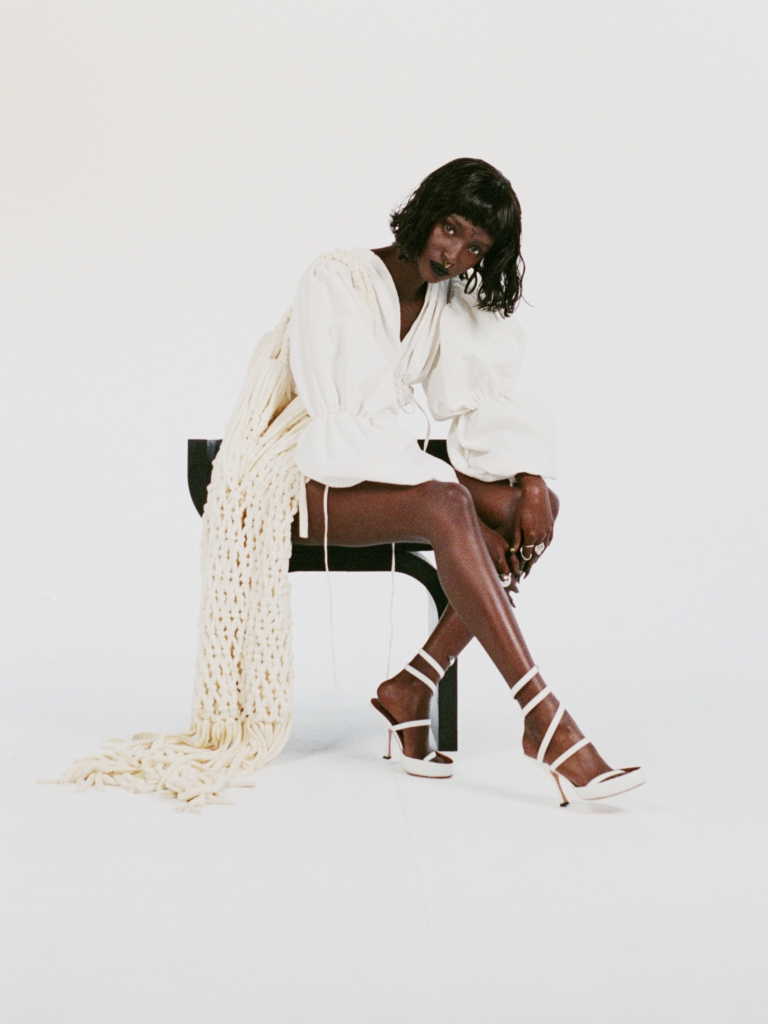 Today, under her stage name Lous and the Yakuza, she's one of 2020's names to know in music for her unique blend of Belgian hip-hop with velvety R&B.
She's also a rapidly rising style star, and most recently has appeared in campaigns for Chloé and Louis Vuitton.
But it wasn't always this way. Forced to leave her birth country of the Congo for Belgium as a young child, Lous had an unusual upbringing between Brussels and her mother's native Rwanda.
But the euphoric feeling of pride passed on to Lous via her Congolese heritage underpins her music—and emerges even more visibly through her striking and distinctive style.
"In our culture, it's so important to be fly, but that doesn't mean showing off," Lous adds.
"People can be like, 'You guys are pretentious or narcissistic,' but it's about having pride in our culture, and happiness and joy. I feel there's something so singular about Congolese people's joy, and the way they express their happiness. I'm a very happy person."
This sense of happiness is palpable, even as we talk over the phone ahead of her set as part of this weekend's Afropunk Festival.
(This year, the legendary celebration of Black music and culture from both Africa and the diaspora has gone truly international, with sets livestreamed from across the globe.)
It marks the culmination of Lous's year spent following a new and untrodden path as an up-and-coming musician, with no live performances due to the limitations imposed by the pandemic.
"It's very strange to be performing entirely in front of cameras," Lous notes. "But I keep remembering that my time will come, and I'll be able to perform in front of my fans eventually."
Lous's innate sense of joy has also been fiercely earned—in particular given the extraordinary resilience with which she's navigated the abrupt twists and turns of her life growing up across two continents.
When Lous was just two years old, her mother was imprisoned for two months during the Second Congo War and then moved to Belgium, with Lous herself unable to follow her for another two years.
Returning to Rwanda in her early teens, she spent six years living in a country still reeling from the genocide that had taken place a decade before.
Finally, after years pursuing record labels and writing prodigiously to hone her sound, she was kicked out of her family home at 19 for admitting that she was determined to pursue music over medicine.
Homeless and sleeping in music studios around Brussels, she relied upon a strong sense of spirituality to survive, which crystallized into her unusual stage name: Lous being an anagram of "soul," and Yakuza being a reference to both the infamous Japanese crime syndicate and the word itself, which translates as "loser." (Lous is a keen Japanophile, drawing on manga and traditional Japanese folk music as key inspirations for her aesthetic and sound.) "I've always been attracted to what society has considered as losers, or people who are not worthy," Lous explains.
"I think it's very much a situation with Black people, gay people, transgender people—anyone who feels like they've been cast aside or treated as weirdos.
I feel like they are the real individuals, and that's always what I've been most interested in."
If there's one word that describes Lous's sonic palette, it's individual. She flits between rapping and her low, silky vocals, between French and her native Kinyarwanda and Kiswahili tongues, and between soulful R&B and skittering trap beats.
After a few years performing in underground clubs in Brussels and Paris, she came across the Spanish producer El Guincho's work with Rosalía in 2018.
Their first collaboration, "Dilemme," and its dark, dazzling music video was released last September, drawing instant attention; he went on to collaborate with Lous on her debut record, Gore, which dropped to near-universal critical acclaim earlier this month.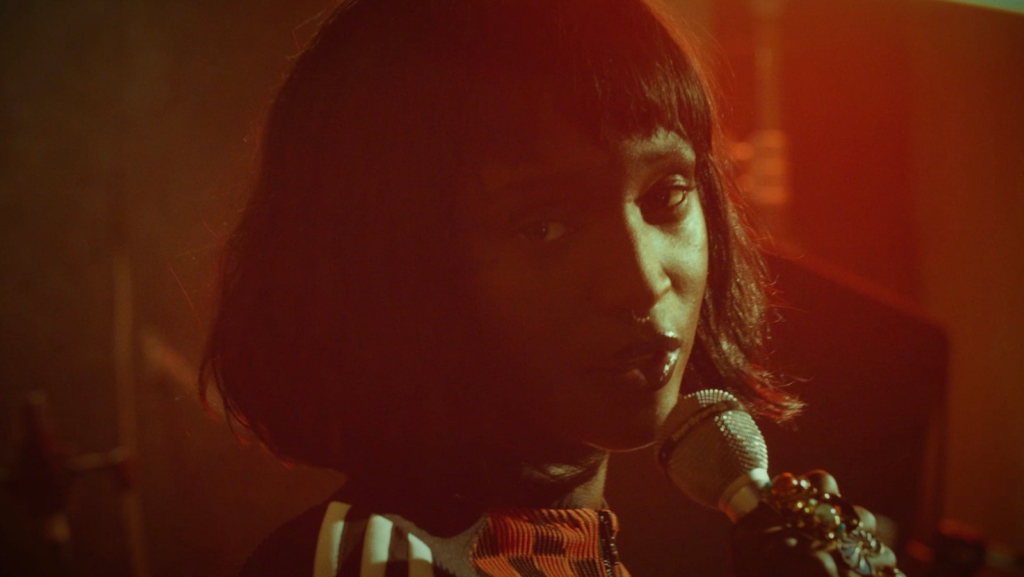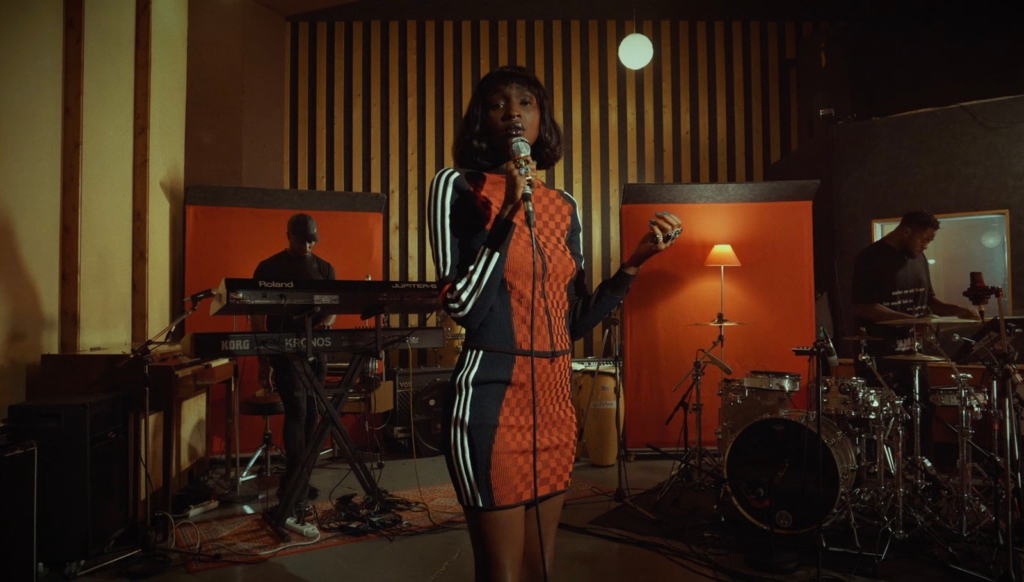 She's also become a newly minted fashion world darling in the process.
But while she's now found herself starring in campaigns and walking runways for some of the biggest French brands, the secret ingredient to Lous's striking aesthetic has always been her eclectic personal take on style, as opposed to the high fashion alliances she's now rapidly accruing.
"For me, it's never been about money," says Lous. "I started by going into vintage stores and thrift shopping.
It's more about, 'What's your taste? What do you want people to know about you?' Because that's the first thing they see.
And for me, I have multiple personalities almost, that all make up this one big Lous person that I am, and I like every side of myself of my personality to be well represented.
It can be a mood or an energy, or a means of empowerment, or a weapon sometimes."
Her ongoing collaboration with stylist Elena Mottola has seen Lous find her sartorial sweet spot, blending the avant-garde designs of emerging brands like Dilara Findikoglu, Ottolinger, and Dion Lee with bigger houses known for a similarly off-kilter approach like Maison Margiela and Paco Rabanne.
Lous's current partnership with Adidas led her to a more pared-back look for the Afropunk set, however, which consists of a zip-up sweatshirt and miniskirt designed by the young London-based designer Paolina Russo for the sportswear giant.
"Whenever Adidas have any weirder pieces, they send it to the weirdest of their collaborators—which is me," Lous laughs. "I saw my stylist, Elena, wearing the top and I was like, that's dope! What is that? So we did it with the matching skirt too and paired it with the kind of boots you might wear on a farm.
We wanted it to have a very weird, sporty, sexy, Afrofuturistic vibe."
For Lous, performing at Afropunk and celebrating this coming together of global Black talent through style feels like arriving full circle.
"I went to Afropunk in Paris a few years ago, when I was 19 or 20. I remember the vibe was just amazing," she says.
"The mood is just one where you feel like you're regaining that sense of pride and taking back what's ours, and we need those positive things. I was very honored to be invited to play.
It's important for us to remember how versatile we are. Black people are not one thing; it's many cultures, many languages, just like any other people."
It represents everything she attempts to express in the contradictions of her music—and, of course, her fashion too.
"For me, Afropunk means to be free. When you see photos from Afropunk Festival, it's very famous for the looks people wear.
They imitate their ancestors, but they make it current. What I don't like is when people see us celebrating our identity, they think it's always against something.
The only thing we're against is how society is built; the rest is just positivity. I want everyone to embrace that sense of freedom."