Members of the Alavanyo Educational Development Forum and Friends of ASTECH have presented items worth GH₵42,000 to the Alavanyo Senior High Technical School (SHTS).
The Alavanyo friends and family home and abroad raised the amount to procure the 100 mono desks, 20 dining hall benches, 60 plastic chairs for the computer lab and staff common room.
The items come at a time the school is challenged with basic things like furniture. Some of the students have to sit on the bare floor during lessons, a situation they said is worrying.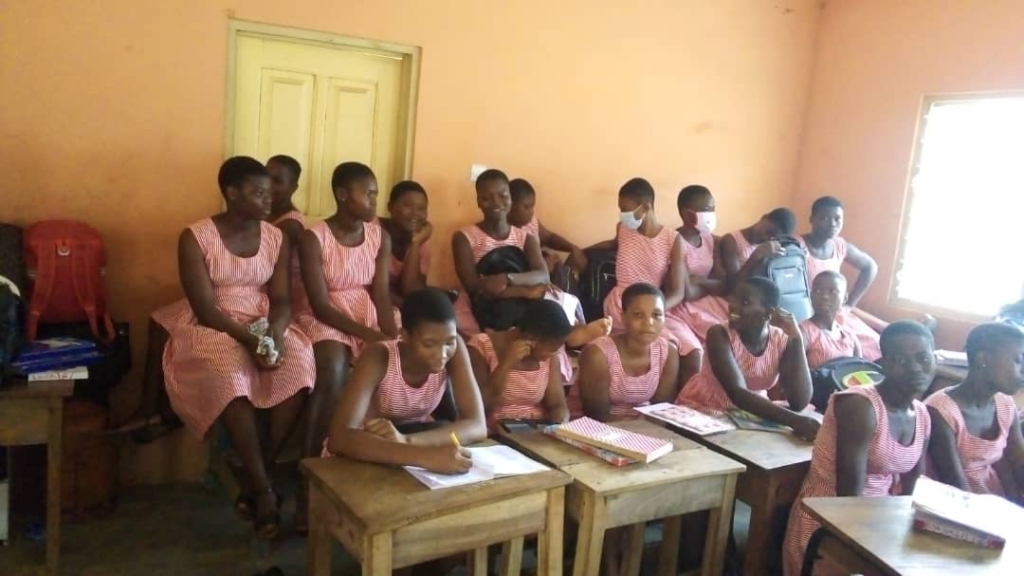 Mr William Kpende, Mama Awanyo I and Mrs Alice Lamptey presented the items on behalf of the group. 
The items presented are meant to help students have adequate seats both in the classrooms and at the dining hall.
Mr William Kpende, noted that they couldn't stand the fact that their school lacked such basic facilities needed for smooth teaching and learning hence the arrangement to procure the items to support the school.
He called on individuals and organisations home and abroad to come to the aid of the school to make it one of the best in the country
Mama Awanyo I of Alavanyo Deme noted that the Paramount Chief had a meeting with some personalities on how to address some of the challenges whilst they wait for government's intervention.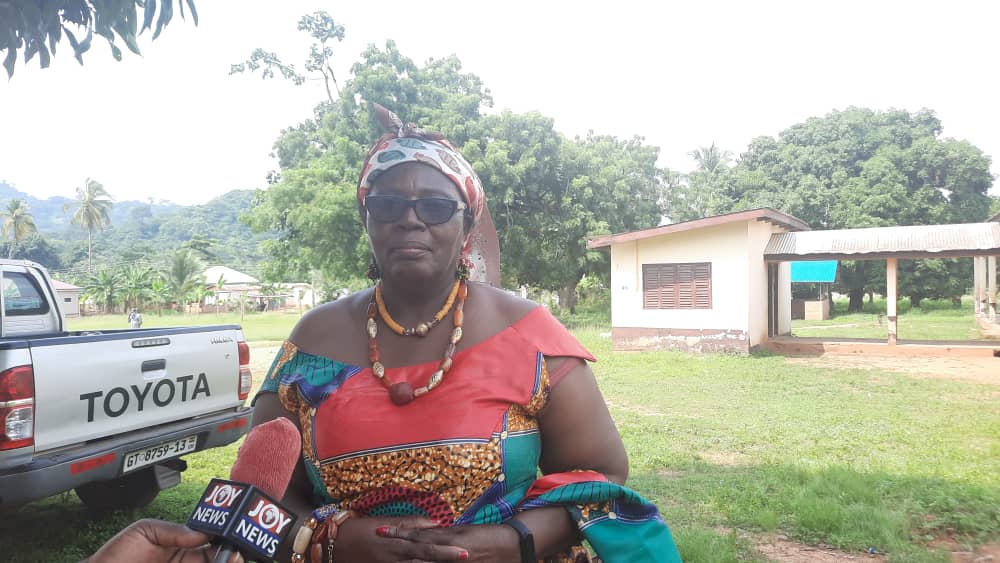 According to Mama Awanyo I, they realised  government was not putting in the needed efforts at helping the school to solve its several challenges. She added that with the poor performance of the students, members of the community have to put in an effort before things escalate.
She said, the citizens, home and abroad led by the Paramount Chief initiated a project to give a facelift of the headmaster's bungalow and the girls dormitory which are in a very deplorable state.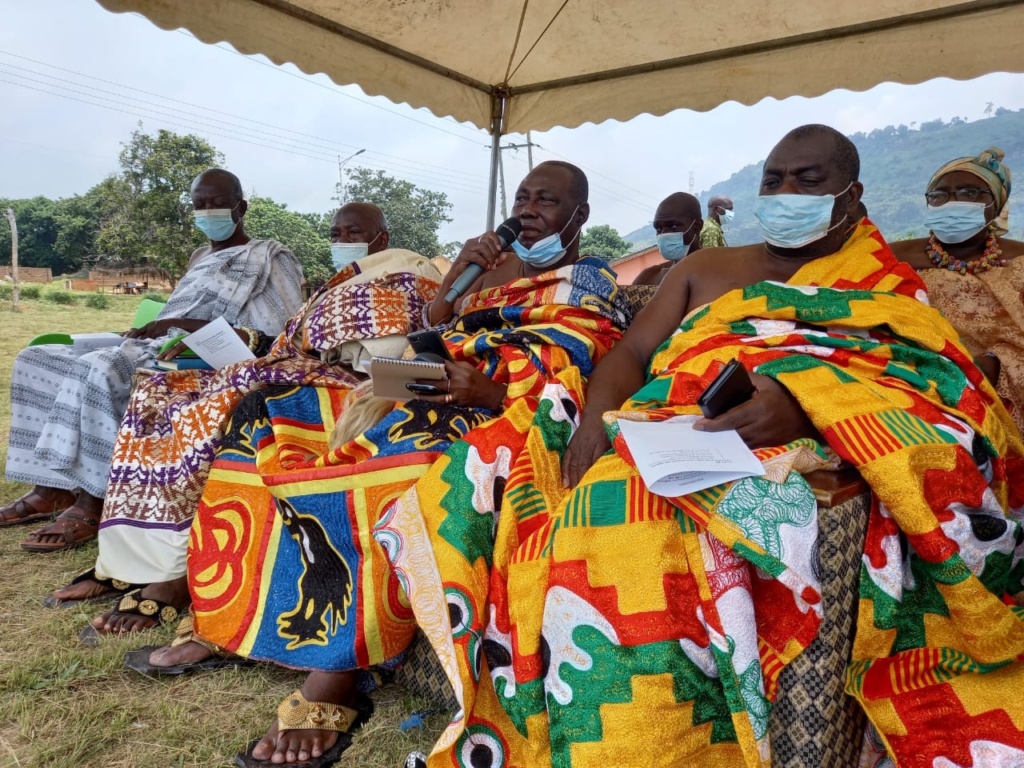 She noted that the both boys and girls dormitories needed urgent attention, especially their washrooms which she said are not suitable for the girls because most of them were getting infections.
"We realised that government was not putting in the needed efforts at solving the challenges faced by the school, so we the citizens home and abroad led by the Paramount Chief decided to renovate the headmaster's bungalow and the girls dormitory which were in very bad shape," Mama Awanyo I said.
Mama Awanyo I said, 1,000 face masks and Veronica buckets and other Covid-19 prevention items were also donated by Mrs Linda Ampah of Cadling Fashions to the school.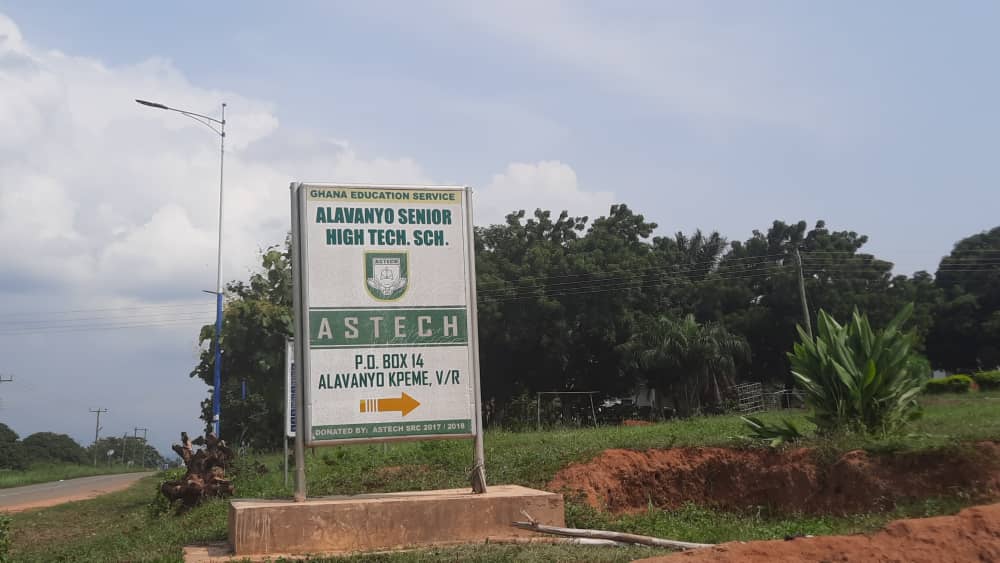 "Friends and families of Alavanyo donated Teaching and Learning Materials (Literature and Geography mostly," she added.
They have however appealed to government and organisations to come to their aid so as to help improve teaching and learning in Alavanyo SHTS.
Kludjeson International and Celltel Networks under the Volta Development Forum (VDF) will be supporting with the provision of sustainable internet connectivity to enhance teaching and learning in ASTECH.