The Ranking Member on Parliament's Foreign Affairs Committee, Samuel Okudzeto Ablakwa has asked the public to desist from attacking Clergymen on the National Cathedral Board of Trustees.
Speaking in an interview on Joy FM's Top Story on Wednesday, the North Tongu MP said the Clergymen are also victims of the illegalities just like members of the public.
He mentioned that some of the Trustees of the Board saw the payments made to the Cathedral only after it was leaked.
Mr. Ablakwa noted that work currently done at the site is horrendous, adding that it is not up to 5%.
"What is happening there, you will be generous to say that it is even up to 2 million cedis…that is why I am so worried about what government is doing to our eminent priests," he said.
In the meantime, the Founder of the International Central Gospel Church (ICGC), Dr Mensa Otabil, is reported to have stopped attending meetings of the National Cathedral Board of Trustees.
Mr. Samuel Okudzeto Ablakwa revealed this on JoyNews' The Probe, on Sunday, June 12. Mr Ablakwa asserted that the desertion by the theologian is due to the illegality being perpetrated by the Akufo-Addo government with respect to the project.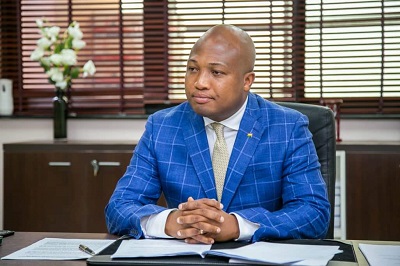 "There is quite an uneasy calm among the Board of Trustees. And I can confirm to you that one imminent priest has walked away from the Board; the revered Dr Mensah Otabil is no longer with them.
"The whole year, he has not attended any of their meetings. It is not clear what his intention was, but he has given indication that all is not well," he told host Emefa Apawu.
Meanwhile, the Membership of the Board of Trustees for the National Cathedral has been updated to reflect the exit of Dr Mensa Otabil, the Founder of the International Central Gospel Church (ICGC).
Checks on the National Cathedral's website as of Wednesday, June 15, confirmed he is no longer part of the Trustees.
It is unclear what might have necessitated his exit from the Board.
However, according to JoyNews sources, several attempts to get him to rescind his decision failed, leaving the Board with no choice but to amend the information on its website.
Last week, Mr Ablakwa provided documents showing that an amount to the tune of GHC200 million has been dished out to the construction of the project.
These monies, according to Mr Ablakwa, were dished out without recourse to parliamentary processes or strict public procurement practices.
But clarifying matters, the Finance Minister said "Government has spent about GH¢30 billion in terms of our expenditure, I think this year, we've spent at least GH¢25 million on the National Cathedral, which is one-thousandth [of the budget]."