Residents of Ngleshie Amanfro, a community in the Ga South Municipality, have been entreated to be on the lookout for suspected scrap dealers who steal metal plates bearing the digital addresses.
In an interview with JoyNews, the Assemblyman for the area, Perseus Amadum Quarshie, said they are now on alert and ready to use legitimate means to apprehend the perpetrators.
"It is the first time I am hearing of such an unscrupulous act because I have never heard and never thought that such a thing could happen in our community. So all that I will tell residents is that they should be vigilant and be on the lookout."
"These scrap dealers cannot be prevented from coming to the community; they are doing their business. However, we should be alert for suspicious characters that we see in the community," he said.
Being a developing community, Ngleshie Amanfro has become a fertile ground for young scrap dealers searching for scraps everywhere.
On Friday, January 21, three scrap dealers who escaped arrest at American Farm, a suburb of Amanfro, left behind two mangled aluminium digital address plates believed to have been stolen from houses in the community.
According to a resident, Mr K. Boateng, he saw the culprits near a house whose occupants were not at home. This made him suspicious about their actions; thus, he moved towards their direction to question them.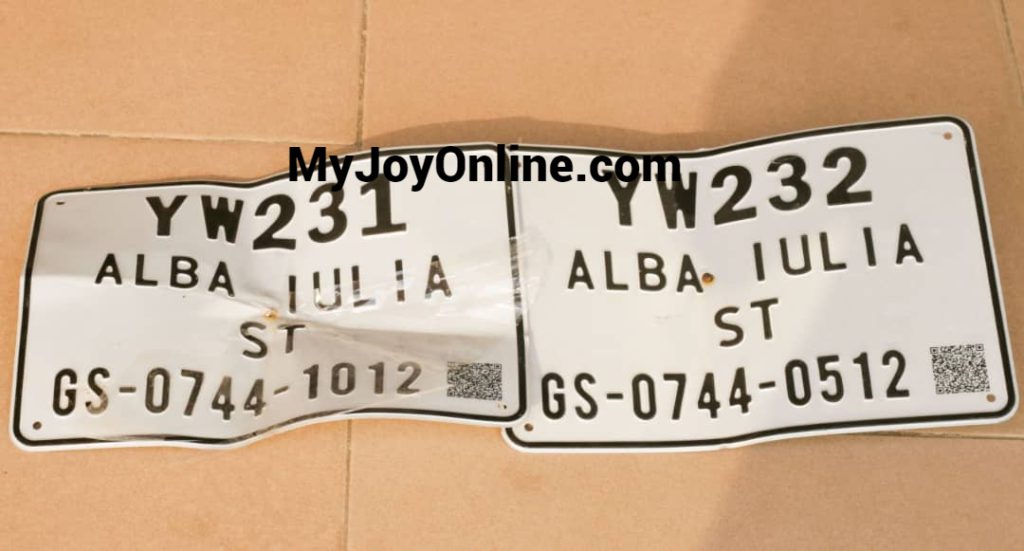 Mr Boateng said, "the boys vanished when they saw me coming. After some minutes, I heard people shouting "thief, thief' on another street."
He moved towards the source of the shouts and saw that some residents had accosted the culprits. Still, they managed to run away, leaving behind metals, including the aluminium digital number plates they had mangled.
The digital address system is a government flagship project that facilitates easy direction to public and residential places.