A tweet by the Nigerian government responding to an offer of ventilators by South Africa-born billionaire Elon Musk has stirred conversations in the country, with some accusing the government of begging.
Mr Musk, who owns electric car manufacturer Tesla, tweeted that the company would ship their ventilators to hospitals worldwide free of charge.
In a tweet that was later deleted, the Nigerian finance ministry responded, tweeting that the government needs support with 100-500 ventilators to assist with coronavirus cases.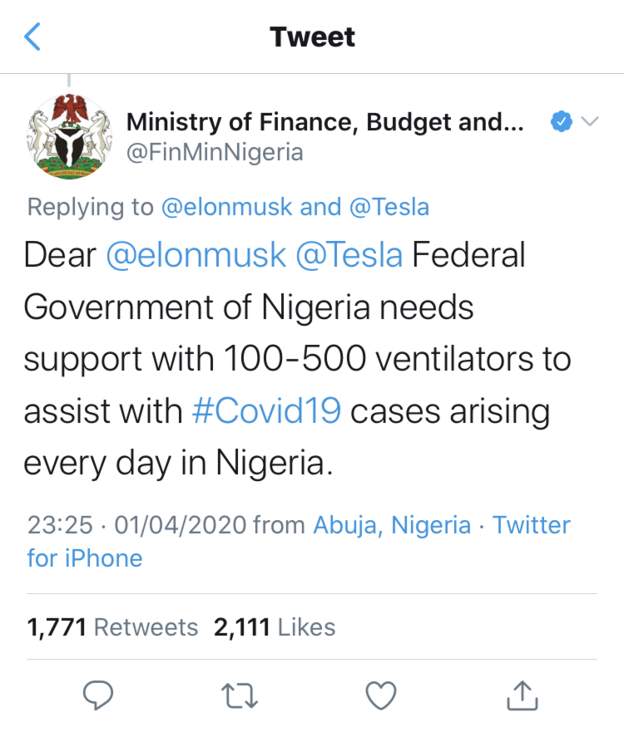 Not everyone was pleased with the approach.
This user pointed out a recently approved budget for renovating the country's National Assembly as proof why they should not have asked:
Another user mentioned the donations that have been made so far by corporate bodies to support the fight against the virus in Nigeria.
But the majority supports the government, with this user arguing that there is nothing wrong with asking since there is a global scarcity of ventilators.
This user said these are extraordinary times:
Nigeria does not fall within Tesla's delivery zone, which was a condition given by Mr Musk.
Africa's most-populous nation currently has 163 active cases of coronavirus.