Nine students of St Monica's Senior High School at Mampong in the Ashanti Region have been honoured by a local NGO, Smile for Child, Ghana for their dedication to community service.
The girls took part in a community service programme where they collected used sachet water plastics from littered parts of the school and sold them to recycling companies.
The final year students who had voluntarily participated in the community service project took home a laptop and certificate of participation.
Smile for Child, Ghana is an NGO with the aim of unlocking the potentials of in-experienced, vulnerable but intelligent young ladies.
The girls underwent one of the three programmes of organization known as, 'I made it'
"The overview of the project is synonymous to a long journey an individual embarks on, whether rough or smooth, difficult or easy, challenging or comfortable, the journey takes its course and all that matters is if the individual makes it to the end.
"Starting the project is relatively the easier part of the journey; sustaining it till the end is what matters, hence the name 'I made it'," said Executive director, Dorcas Naana Nusi.
Apart from community service, the programme focuses on character building, general knowledge and educational trips.
As part of the programme, the awardees have been paired with local and foreign mentors who will assist them in the next four years.
"The girls have subsequently been paired with mentors in the United Kingdom, United States and in Ghana. This team of mentors are poised to support these girls with ideas and issues that they might come across in their next stages of development," she pointed out.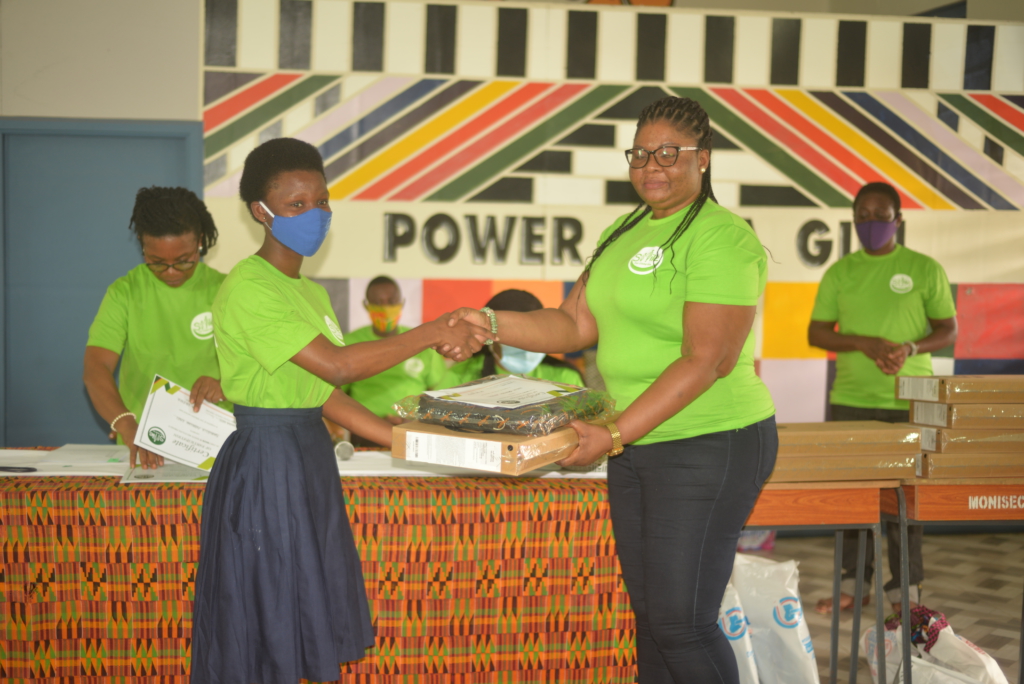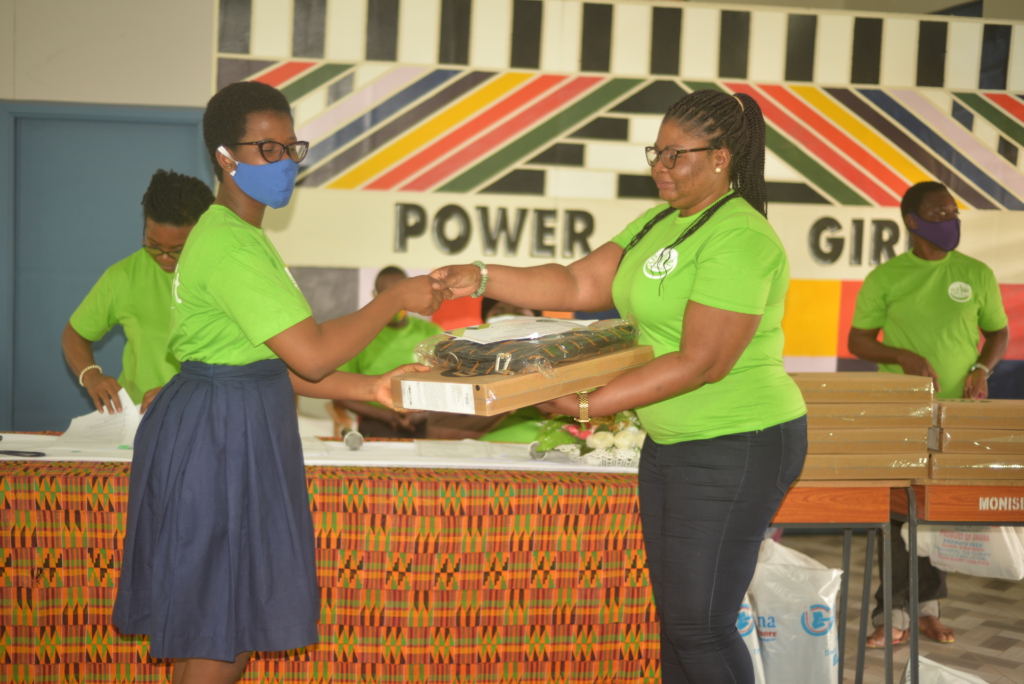 The awardees, who are final year students have already handed over their places to the second batch of 14 girls.
"I was a very shy person when I joined the team but now I'm very confident," one of the awardees, Sherifa Arimiyawu confessed.
Founded in 2002 through a donation of clothing to residents of Obenemase a rural community in the Ashanti Region, the organization has extended its activities to the Eastern and Greater Accra regions.
The other two programmes: 'My dream', supports needy but brilliant high school students.
Under the programme, three children have been able to complete their tertiary and high education.
The last one, Focus, provides women and children in deprived communities with livelihood and educational support.