Information Minister Kojo Oppong Nkrumah has debunked reports that there will be compulsory mass testing for people in some lockdown areas.
He told journalists at a press conference Wednesday that such information should totally be disregarded by the public as it is totally false.
"If there are letters that are flying around, that have been issued by local teams suggesting that compulsory testing exercises will be carried out in their areas, they should be disregarded," he noted.
This comes after a notice from the Ayawaso West Assembly informing residents of a compulsory tracing and testing campaign was circulated on various social media.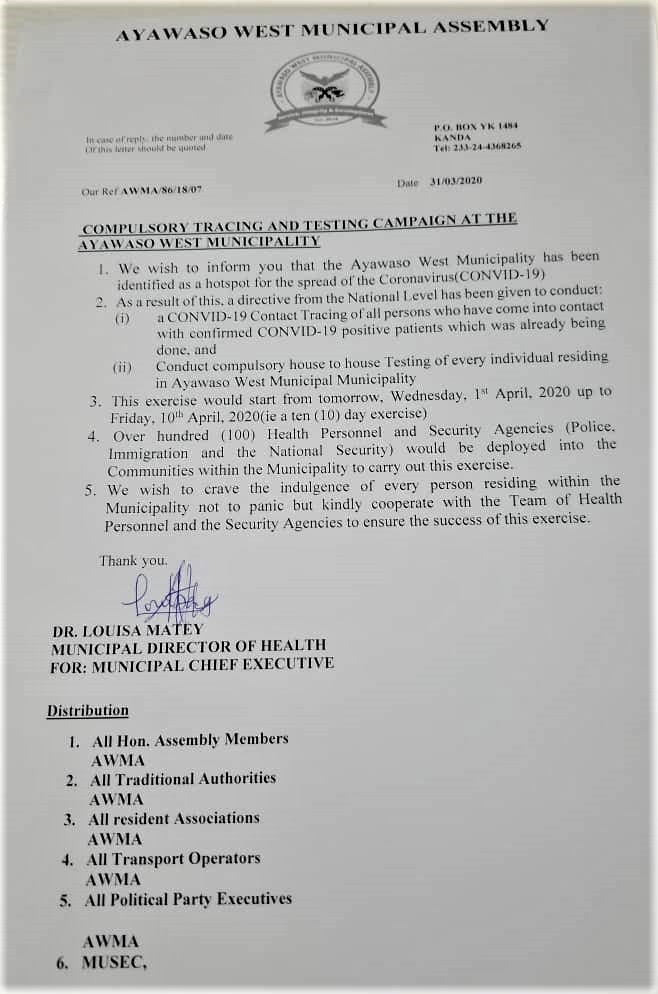 Mr Oppong Nkrumah clarified that the compulsory testing is for those who have been identified through contact tracing to have come in contact with positive cases.
The President, Nana Akufo-Addo declared a 14-day partial lockdown in three cities across the country; Accra, Tema and Greater Kumasi.
There were reports of some districts and metropolis taking advantage of the lockdown to examine residents but the Information Minister said the government is not aware of this.
"Logistically we can't do that and can't force people to undergo compulsory testing," he said.
According to him, the second cohort to undergo the testing are people who have come into the country within a certain period.
Meanwhile, the noted that the Ghana Health Service are actively visiting homes in hotspot areas to engage individuals if they have developed any symptoms
In a related development, he advised the public to ignore all claims that some districts will be under total lockdown.