The Ghana Health Service (GHS) indicates that no life has been lost to the Covid-19 pandemic since March 24, 2021.
In its latest report on the country's fight against the virus, the GHS indicated that Ghana's death toll still remains at 740 with 121 new cases recorded.
From the March 22 update, where new cases stood at 95, there has been an increase of 26 in its recent update.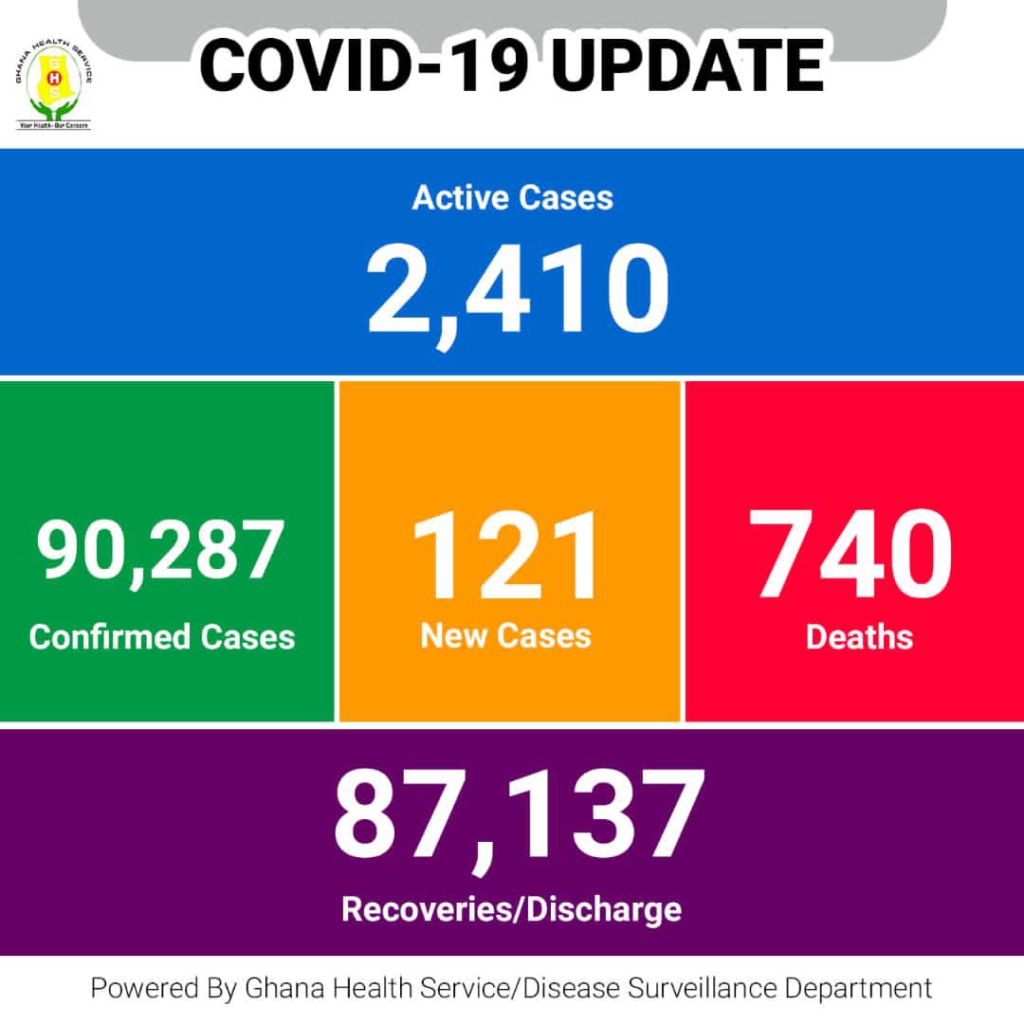 Although the country's new cases seem to be rising, its active cases have dropped about 195, leaving Ghana's active cases presently at 2,410.
A total of 90,287 confirmed cases have been reported while 87,137 out of the total confirmed cases have recovered or have been discharged.
Three hundred and eighty-eight Ghanaians have been discharged during the interval between March 22 and March 24, the report says.
The report also revealed that 26 Covid-19 patients are in severe condition while 12 other patients are in critical condition.
The number of cases recorded at the Kotoka International Airport (KIA) currently stands at 1,317.
The GHS has indicated that 491,022 vaccines have been administered as of March 26, 2021.