Nursing mothers on treatment for HIV condition have been advised to reduce their 6-month exclusive breastfeeding routine, in order to lessen the risk of transmission.
This advice, according to the Chief of Party for John Snow Incorporated's (JSI) Strengthening the Care Continuum Project, is beneficial, regarding the risk of transmission to newborn babies.
Dr Henry Nagai made this revelation at the opening of a PEPFAR media workshop for 16 selected journalists in the Western region on ending the HIV/AIDS and Covid-19 pandemics.
"If you are HIV positive as a mother, or even if you are on treatment, you're going to give birth to who we call an "HIV Exposed Infant" (HEI) because the child has been exposed within the womb. If you are on treatment, we don't expect the child to be infected and so we test the child as soon as they are given birth to or within 6 weeks and above; what we call the "Early Infant Diagnosis."
He added that "breastfeeding is the best for a baby but if a mother is positive, then we want to make sure that as much as possible we have a balance and so we say that if you are HIV positive and on medication, you can breastfeed your child but breastfeed the child for just a short period. Usually around 2 to 3 months, you should start weaning the child off, so that you don't have prolonged breastfeeding because there is a probability that if you do prolonged breastfeeding, you may enable transmission to your child."
Dr Nagai meanwhile mentioned that families that can afford artificial feeding for their newborns was highly recommended.
"On the other extreme end, if the mother has a lot of resources to buy infant formula, where you have to prepare it well and hygienically, then that is also great."
The JSI Chief Party further encouraged pregnant mothers not to shy away from HIV testing as, there is treatment for the condition now.
"If you are pregnant, it means you have had unprotected sex and so when you come to the facility, please go through all testing that are offered because we don't want the child who wasn't part of your activities to be infected."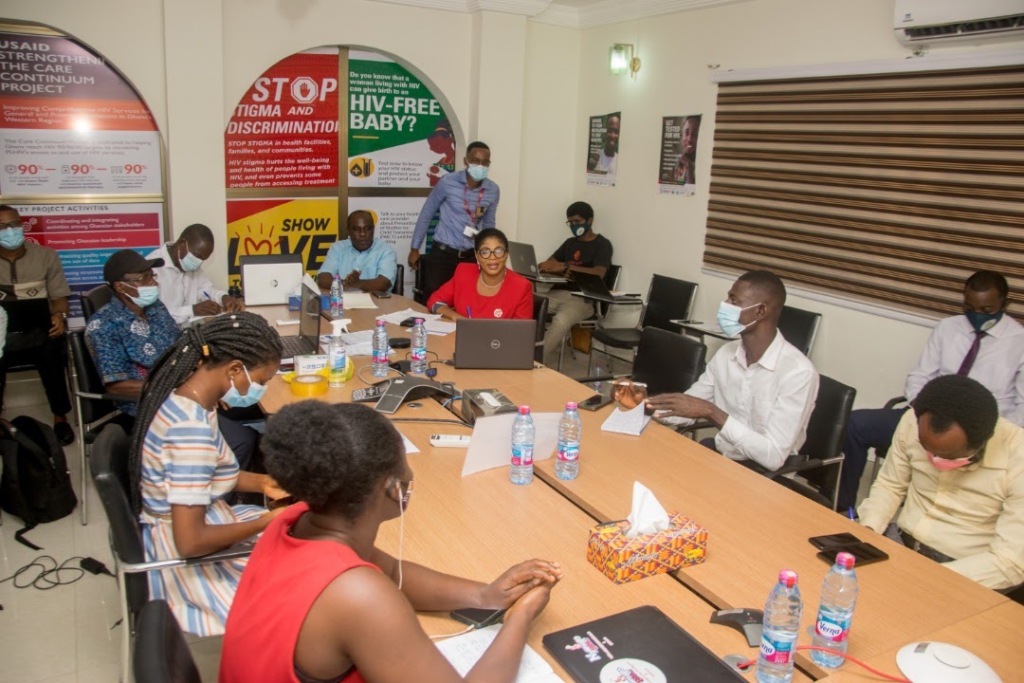 With the global strategy of "Test and Treat", "Undetectable=Untransmittable" (U=U), "95-95-95 by 2030" and anti-stigmatization campaign respectively, PEPFAR have since 2002 been supporting health programmes in Ghana to substantially increase the number of people receiving prevention, treatment and care for HIV.
The 7-week annual workshop is sponsored by the U.S President's Emergency Plan for AIDS Relief (PEPFAR), implemented by the U.S. Embassy Ghana and in partnership with the African Centre for Development Reporting (ACEDEV) and Media HealthLink.
DISCLAIMER: The Views, Comments, Opinions, Contributions and Statements made by Readers and Contributors on this platform do not necessarily represent the views or policy of Multimedia Group Limited.