Renowned gospel minstrel, Ohemaa Mercy, with her ministries and outreach outfit set out on Thursday, April 2, to distribute hand sanitisers to market women.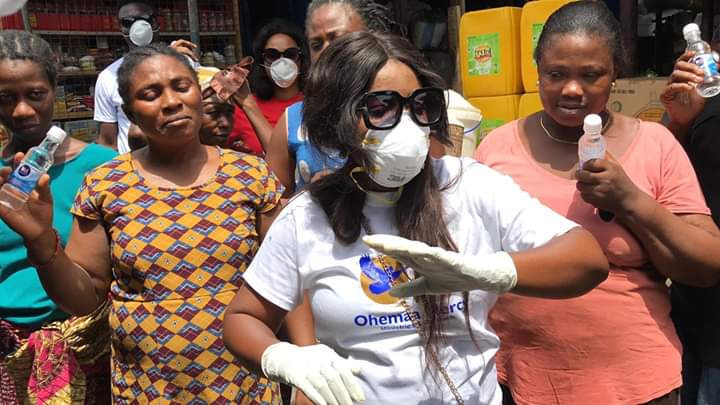 According to her, the purpose of reaching out to mothers at the market is because, they do not get the needed time to practice the regular washing of hands due to the busy nature of the market setting.
Ohemaa Mercy, also added the market is the place to start from as a nation because it harbours thousands of people.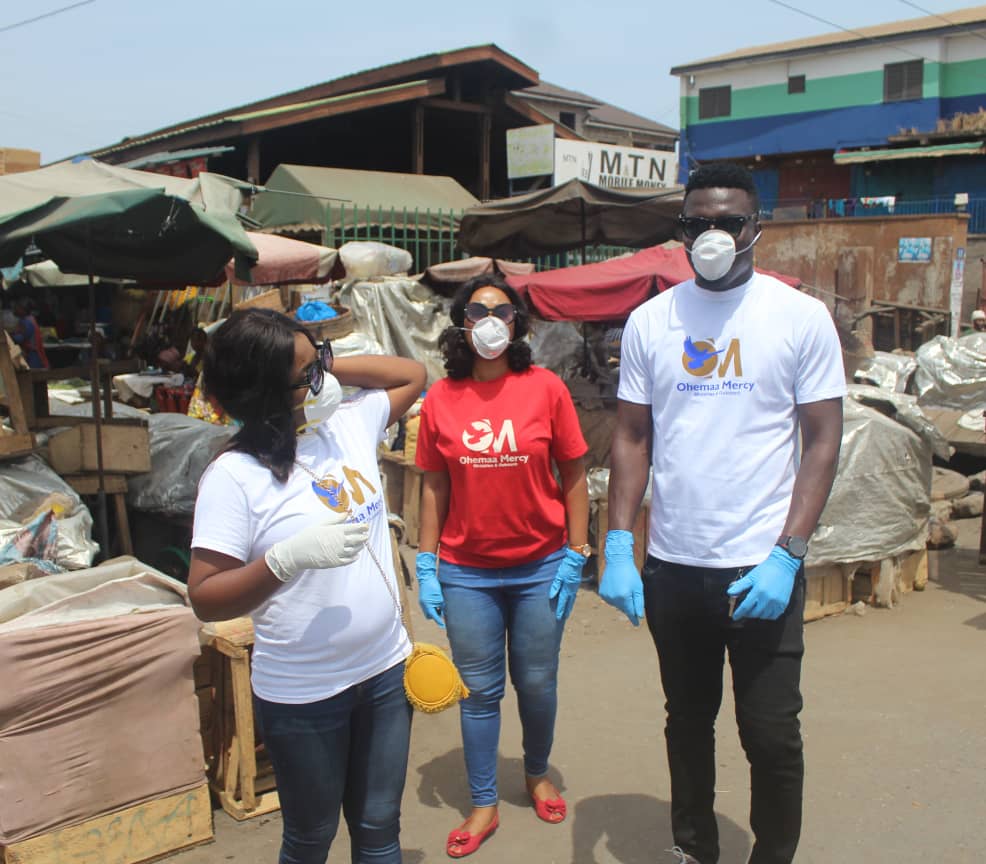 If these market women are adhering to the safety measures and are protected the whole nation will be saved, she added.
The distribution exercise, also looked at engaging benefactors in a short but informative coronavirus safety precaution talk in Akan/Twi and a word of prayer.
With what looks like a series of market visits, Ohemaa Mercy mentioned her team is doing everything possible to visit other markets within the Accra-Tema metropolis.