Dozens of members of the #FixTheCountry Movement on Friday marched to Parliament to petition the House not to approve the proposed electronic transaction levy.
The e-levy was announced by the Minister of Finance, Ken Ofori-Atta during the presentation of the 2022 Budget to Parliament.
The members, numbering about 100, converged at Tema Station in Accra and walked through Accra Technical University and continued to Parliament,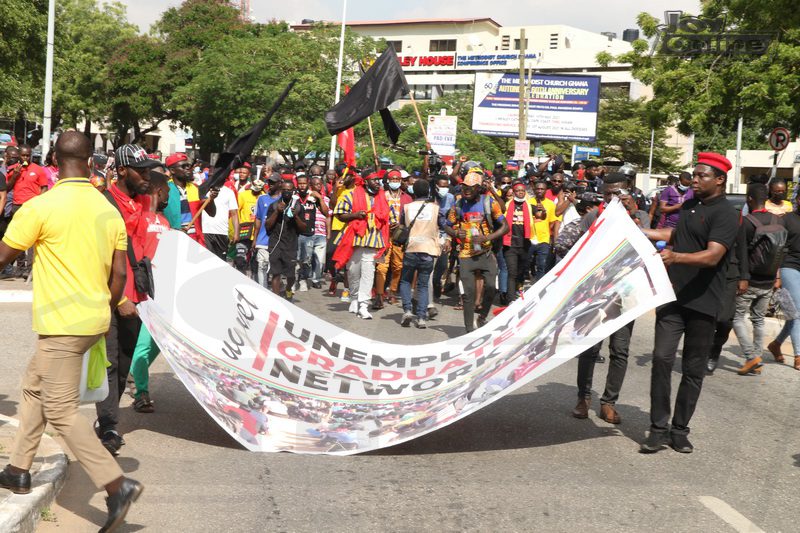 However a dramatic incident occurred when the group arrived at the precincts of Parliament.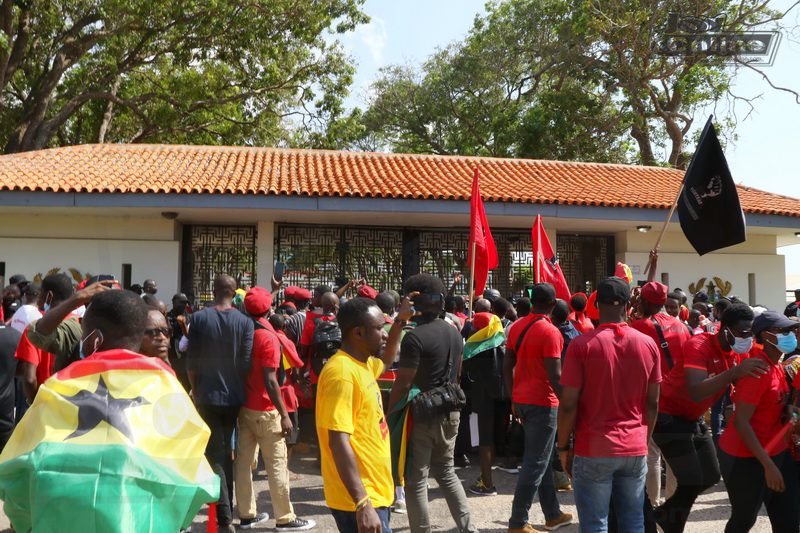 The Police refused them entry with explanation that only their leaders can be allowed to present their petition. This did not go down well with the group which resulted in hot exchanges between the Police officers and members of the group.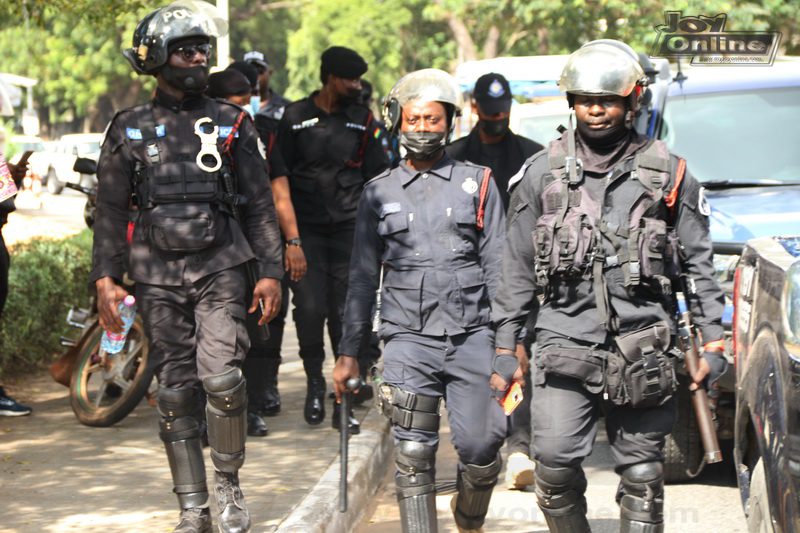 Majority Leader Osei Kyei-Mensah-Bonsu and Minority Leader Haruna Iddrisu joined the protesters at to receive the petition. But the demonstrators did not agree to the arrangement on grounds that they want their leader to present the petition in the chamber. The Police declined to grant the request, thus the two leaders of the House returned to their offices.
As a result, the group refused to present the petition.