Construction work on the much anticipated Hohoe-Jasikan stretch of the Eastern Corridor road network in the Volta and Oti Regions is steadily progressing.
About 44% of work has been completed on the stretch which serves as a major food haulage from the North to the Southern part of Ghana.
The Jasikan-Santrokofi stretch of the Eastern Corridor Road was awarded for construction in August 2015, under the John Mahama administration.
Rolider Construction Limited begun works on the stretch in earnest, where five out of the 20 kilometres stretch saw bitumen surfacing.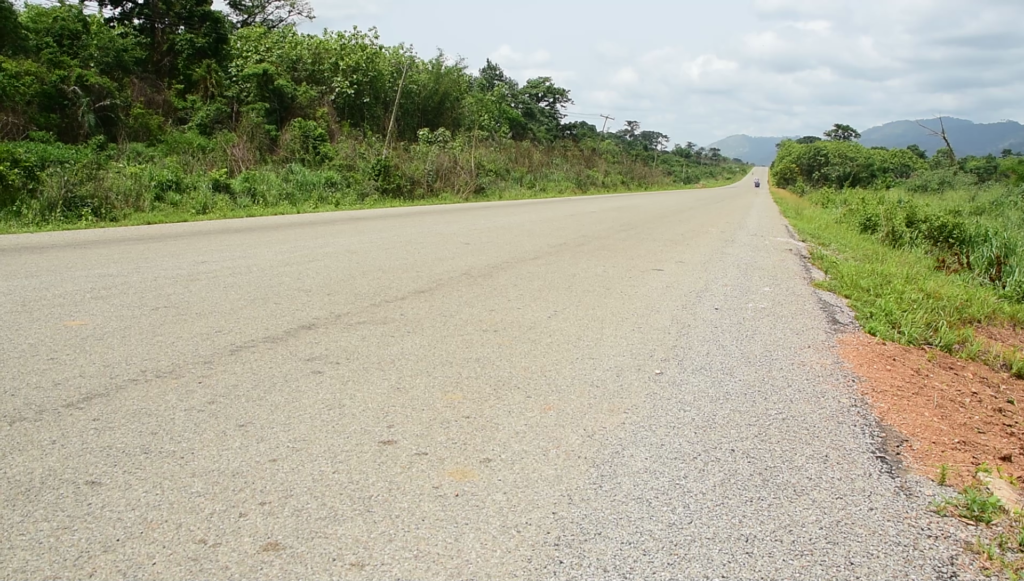 The contract was, however, suspended in 2017 when the New Patriotic Party assumed office, due to lack of funds.
Construction works resumed in November 2019, after government channelled part of the $2 9billion provided under the Government of Ghana/Sinohydro Master Project Agreement, towards completion of the stretch. 
The Project Manager of Rolider Construction Limited, Tony Lansana, explained that there were some variations in the project.
"We had a variation order to add another 10 kilometres, which will make the project 30 kilometres instead of 20, which is the original contract. That 10 [kilometres] is going to cover Santrokofi-Hohoe end", he said.
He detailed that sub-base works are vigorously ongoing at various sections of the road, adding another kilometre would soon be tarred.
He indicated the project would be completed in December 2020, if the government continues to meet its financial obligation.
Nonetheless, within the period, all drains have been completed, while 51 pipe and box culverts are at various stages of completion.
A Civil Engineer at Rolider Construction Limited in charge of the project, Carlos Andrews Lopez, explained the Akpafu Mempeasem section, had to be allocated extra culverts due to its waterlogged nature, though a bridge would have been ideal. 
He is optimistic the phenomenon of vehicles getting stuck in that particular section during the rainy seasons would cease.
"Because of the resources, we can not construct a bridge, at least with the culverts, we can control the water passing."
"With these culverts, we are sure there won't be any problem", he assured.
Residents are hoping the Hohoe-Jasikan project would be delivered on schedule to relieve them of the numerous challenges that come with travelling the stretch.