"It's been poor for us," Kobby Jones, PRO of Hearts' National Chapters Committee said. "It's not been as we hoped when the league was about to start. Though our first three matches were very difficult, we were not expecting to play three games and have only two points. That wasn't the plan, we need to look at it and change things."
The trophy-laden relationship Hearts had with Boadu has come to an end. Five trophies in 18 months after a run of 11 years without a single one, paints the Boadu era at Hearts, and he leaves with a record.
When his wedding was telecasted live on national television, he became the first Ghana Premier League coach or any in Ghana for that matter, to receive such a gesture. It is one which does not just happen, reserved for the class of a royal family, so, it is a big deal – no matter how anyone looks at it. Not even the legendary Jones Attuquayefio had a gesture of that sort – not to compare the two.
Attuquayefio is in a league of his own – no debate, but even with only one win in his last nine league games, Boadu deserves a seat at the Hearts table as he brought the club what it so much endeared itself with – winning.
The recent few weeks have been devoid of it though, and it is what cut short what looked a promising relationship. One win in nine league games – furnished with late comebacks versus city rivals, Great Olympics and nemesis, Kotoko, certainly does not fit the standards of Hearts.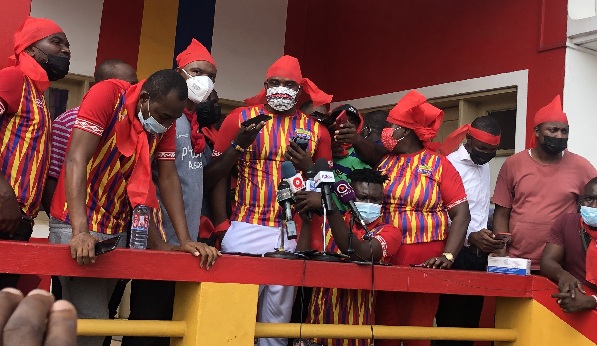 "All Hearts of Oak supporters are unhappy with how things are going. We were not expecting the season to start this way. We were expecting it to start well because of the kind of recruitment the board and Togbe Afede did for us. We thought that we have a team good enough to start the league strongly. It hasn't been the case and we are worried," Jones told JoySports.
The National Chapters Committee is the official fan group of the club, a different gravy as compared to the vociferous Phobia Tertiary, but both fan groups were united on one front – an occurrence which almost never happens in football.
All rank and file of Phobia foot soldiers wanted Boadu out of the job once it seemed his winning wand had run out of pixie dust, and their calls grew even more confident with the seeming backing of an individual high up the Hearts hierarchy.
"When the board gets to the stage when something has to be done, I'll force them to take a decision. No one is bigger than the club, including the Board chairman," Dr. Nyaho Tamakloe said on Nyhira FM.
A wait too long
The last time Hearts won two games on the bounce happened more than four months ago, after their victory at home to Dreams. The game preceding that was an away 3-0 win at 10-man Accra Lions. Since then, Hearts have posted a record which best represents a mid-table club: D-W-D-L-L-L-L-L-D-D.
Hearts at the end of last season dropped 13 of a possible 15 points from the final five games. The club's decision to participate in the GHALCA G6 with the Auroras stirred conversation, and the heavy defeats did not help.
There was a sense that fans were beginning to get frustrated with Boadu, and after their defeat to Aduana Stars on the opening day of the season, one summed it up.
"I am not surprised with the result," the fan who looked to be in his mid 20s said after Aduana's victory. "You had the chance to have good preparation for the season, but decided to use Auroras instead, and went to play pre-season games with bottom tier sides. I don't know what they were trying to achieve," he ended.
Well, whatever Boadu was trying to achieve could not be seen after dropping points in the subsequent games and that was the last straw for him.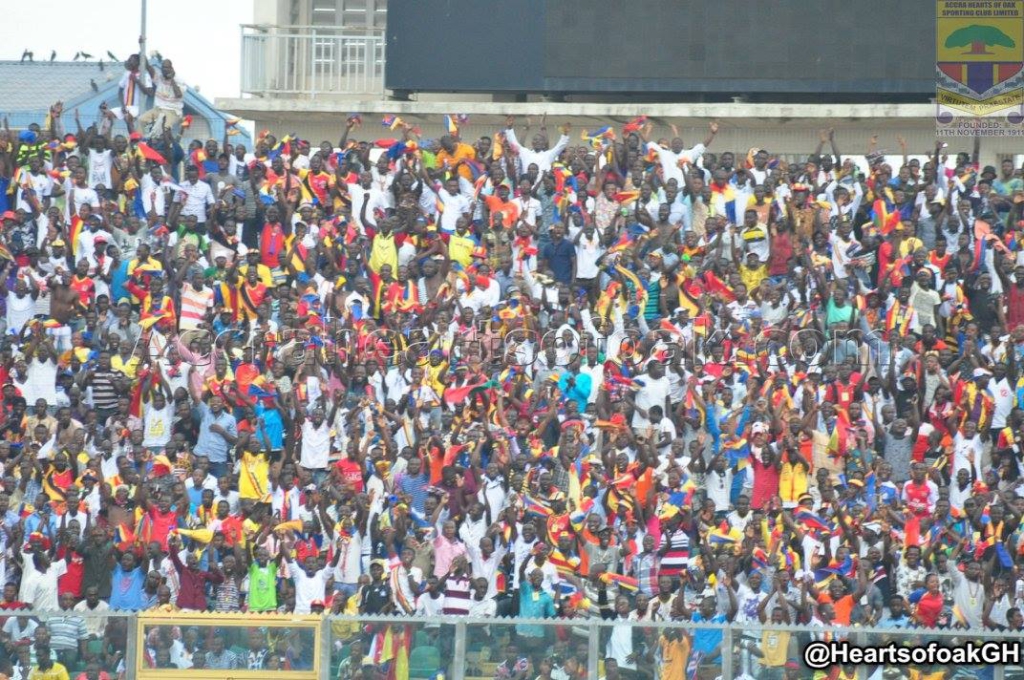 "I mean I think supporters can't wait longer because the thing is you keep having trust one match, another match, 'another trust' – and it's still going. Now teams are winning matches and we're dropping points. We need to catch up with them. So the decision the board should look at should be one which helps this club. It's not all the time you give coaches time when you think things are not happening.
"If you want to turn things around, you need to be decisive with what you do. But of course we [fans] cannot sack the coach, they [board] are the managers. They employed him, they have the KPI with him so they should measure it," Jones told JoySports just a day before Hearts announced Boadu's departure.
What next?
"I want to thank the Hearts of Oak family, the board of directors and Togbe Afede for this opportunity," was what Boadu said in the draw with Kotoko. He was asked to provide his assessment of the game – the man knew it was coming.
The club announced Samuel Nii Noi – head at Auroras, as interim till a substantive is recruited. The rumour mill has been churning since, with a couple of local media outlets naming Erik Van der Meer as Boadu's replacement.
Meer, whose last job was with Saudi Arabia's U20s, has been described as one with 'proper knowledge and understanding of how a football club should be built and work' by Vardan Israelyan, President of FC Stal. But the Dutch coach also has vast experience in youth football.
While Hearts recently look to be making some form of effort to revive the Auroras, Van der Meer's work if confirmed, will be way beyond the youth setup with Hearts, as the cycle of firing and hiring managers has lasted too long at the club without reward.
"Years back when Hearts played a game, you don't ask if hearts won or lost. You ask how many goals Hearts scored but this isn't the case now," Dr. Tamakloe said, giving off a rather sentimental feel during final days of Boadu.
But those glorious days of Hearts have been long gone – way before the Boadu era, and the fans recognize it. "There is a need for proper structure for the team," was all a fan said when quizzed about the club.
But to be fair, there has been commendable effort to put the club on a different pedestal – with the Pobiman project, construction of a new club secretariat and the commissioning and operationalisation of a commercial center.
But the next step for Hearts, without a doubt, is qualifying to the group stage of the CAF Confederation Cup. The sacking of Boadu cannot be for the purpose of only winning a couple of premier league games.
With the cost the club is ready to bare administratively for all its projects, there should be a certain standard of effort reflecting on the field, and it starts with playing in the group stage of the CAF Confederation Cup, a platform the club has been absent from for 18 years.
DISCLAIMER: The Views, Comments, Opinions, Contributions and Statements made by Readers and Contributors on this platform do not necessarily represent the views or policy of Multimedia Group Limited.