Stakeholders of the Keta Nursing and Midwifery Training College have called on the Ministry of Health to investigate the alleged misappropriation and mismanagement of funds by the school's Principal, Miss Rejoice Ahetor.
They also alleged that she is scheming to continue occupying her position, though she is due for retirement.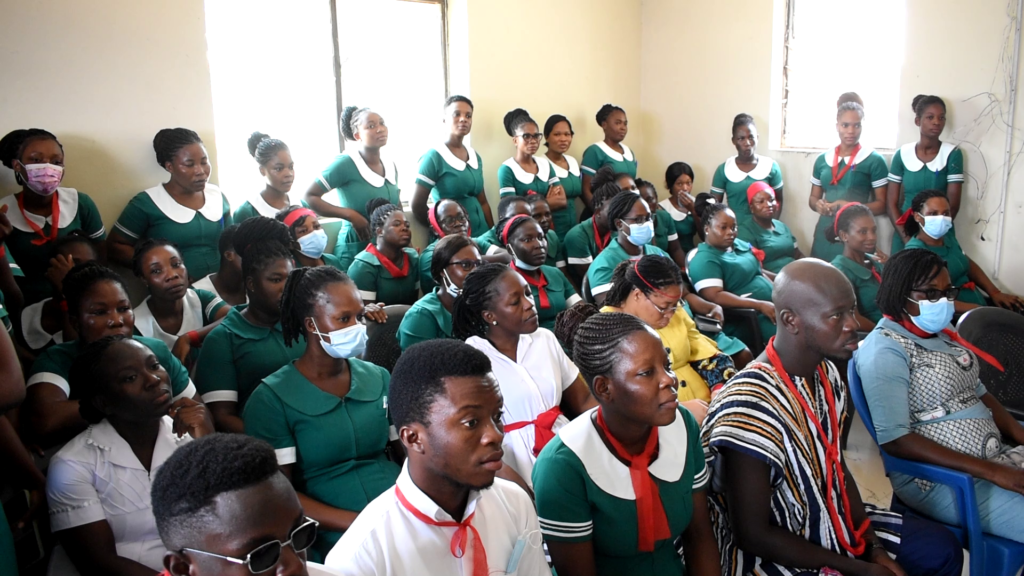 The aggrieved teachers, students and traditional authorities in Keta raised concerns about the management capabilities of the Principal Miss Rejoice Ahetor, at a press conference in Keta.
Addressing the press, the Convener of the Aggrieved Stakeholders, Sekyi Apraku, said that the continuous stay of Miss Ahetor, who is due for retirement, would cause the school more harm than good.
He accused the Principal of misappropriation and mismanagement of funds, extortion of students, bad leadership style, and refusing to pay due staff allowances.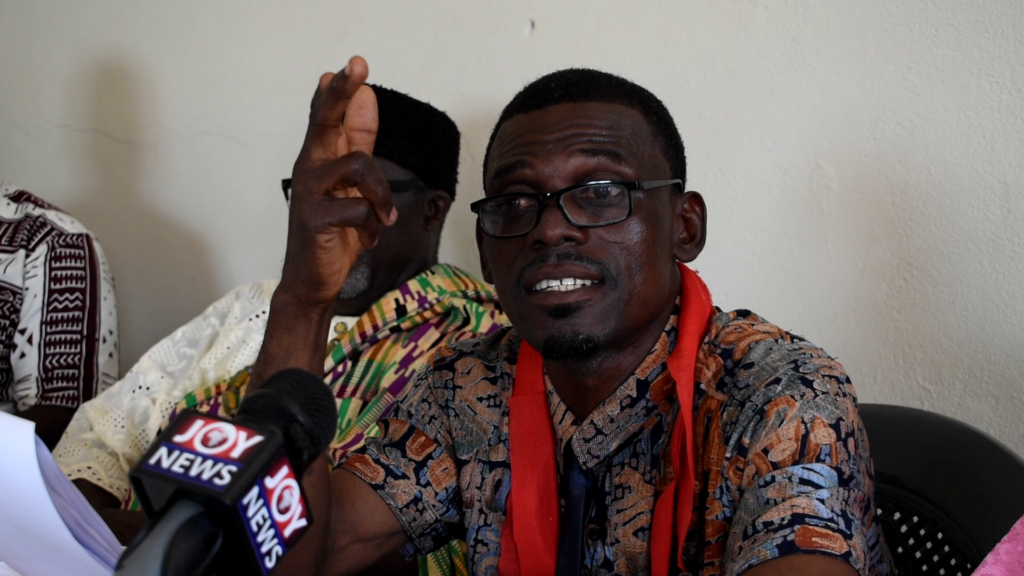 He listed the "dubious" purchase of a COVID-19 disinfection machine mounted at the entrance of the school and procurement breaches among other malpractices by Miss Ahetor. 
He added that the School did not witness an infrastructure development under the tenure of Miss Ahetor, who he said exhibited the traits of bad leadership. 
"Ms. Rejoice Ahetor's leadership has caused disunity among the entire staff of the College since she took office in 2018 as Principal.  She deliberately created divisions through favouritism, nepotism, intimidation and victimization", he said. 
He, therefore, implored the Ministry of Health to immediately bar her from accessing funds of the College, undertake an audit to cover the 4-years tenure of the Principal and ask her to proceed on compulsory leave prior to retirement.  
Nonetheless, Miss Ahetor fought off the allegations adding that she has no history of misappropriation or mismanagement during her administration.
She detailed that the auditors would have pointed out her shortfalls after their previous auditing of the College's expenditure adding that she has no record of mismanagement of funds while serving as Principal.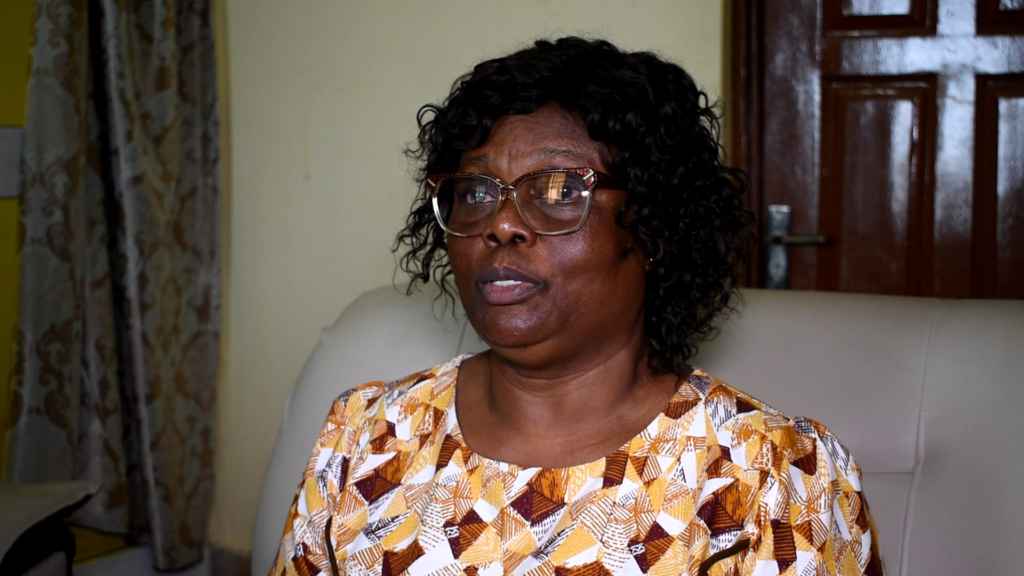 On the purchase of the COVID-19 disinfection machine, Miss Ahetor explained that the decision was taken by the Management.
She further indicated that it was her office that lobbied for the completion of the hostel project, which lessened accommodation challenges for the students.
"I inherited an empty structure when we moved here in 2017. I ensured the classrooms, offices, and bungalows were furnished to fit the purpose of use. The chairs, tables, beds, teaching and learning materials among others were procured during my time.
I renovated the old campus on the premises of the Keta Government Hospital", she said.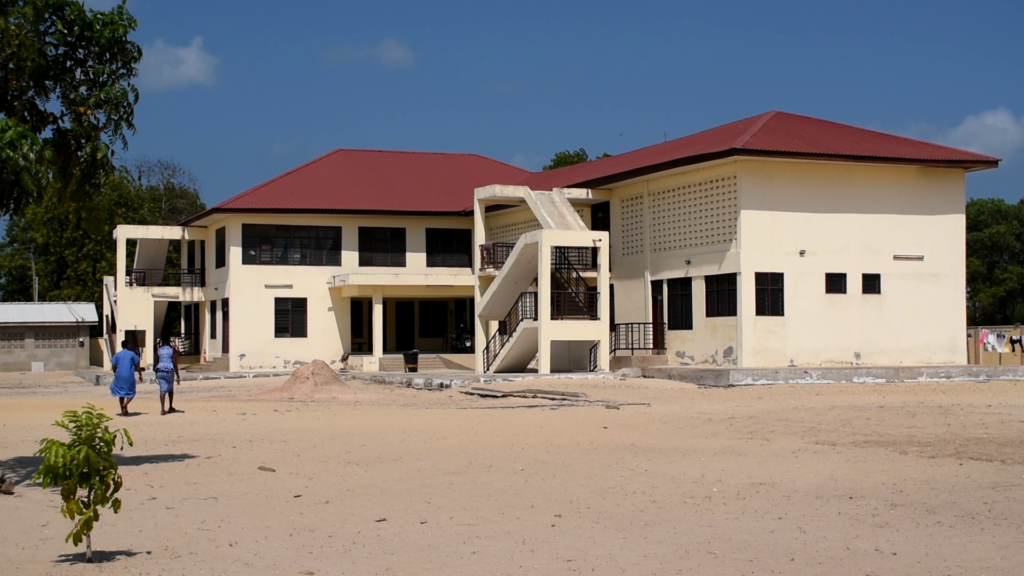 She denied the allegation of "overcharging fees and extortion", explaining that there are some anomalies with the billing, which she has explained to the student body.
Miss Ahetor said that she had tendered in her retirement letter, waiting for her successor to be appointed to replace her.
DISCLAIMER: The Views, Comments, Opinions, Contributions and Statements made by Readers and Contributors on this platform do not necessarily represent the views or policy of Multimedia Group Limited.