A former presidential staffer in the former John Mahama administration says the booing of President Akufo-Addo at the just-ended Global Citizen Festival is an organic expression of how Ghanaians feel about the President's leadership.
Stan Dogbe is bemused by the New Patriotic Party (NPP)'s allegation that the booing was orchestrated by the opposition National Democratic Congress.
According to him, Ghanaians are feeling the pinch of the hardship imposed on them by the "incompetence" of the Akufo-Addo-Bawumia government.
"Stop the foolhardiness, mates. The hardship is real, and it can only increase. Nana Akufo-Addo, Bawumia and their government have absolutely no clue.
"The resounding reaction of ordinary Ghanaians - not the fake and real middle class - who are feeling the brunt of the hopelessness being forced on us by a completely clueless, useless and incompetent administration, is just what it is!"
Stan Dogbe has thus advised the government and the NPP to take a cue from the incident and act swiftly to address the concerns of Ghanaians.
"The booing of the President off the stage, a global stage, is just a tip of the iceberg of the frustration and disappointment of the people of Ghana," he added.
During the just-ended Global Citizen Festival, the president had been introduced to tout the government's moves in prioritising women empowerment among other causes in line with the organisers' mission for social justice.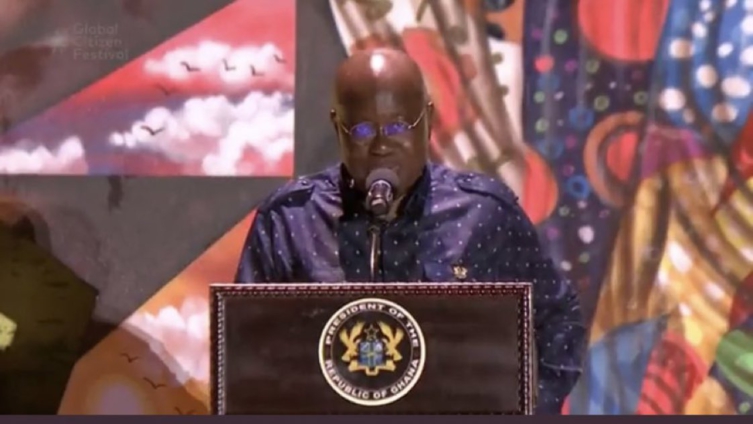 But even before the president could make his point, the crowd of youthful revellers chanted against his presence.
But the NPP in a press release issued on Monday, September 26, blamed the opposition NDC for the embarrassment.
Deputy Director of Communications, Ernest Owusu Bempah who signed the release said the NDC intentionally sponsored the heckling for political scores.
"Truly, politicians don't expect to be popular all the time. Getting on with running the country is a job where you have to take difficult decisions a lot of the time. There's nothing wrong if President Akufo-Addo goes to an event and receives cold reception. That's a normal occurrence.
"But then, to allow politics to take centre stage at such an event and single out the President unfairly for political point scoring raises serious concerns. To put it more bluntly, it is pure evil and utter disgrace for the NDC to organise its supporters to go and shout down the President the manner it happened," he said.
DISCLAIMER: The Views, Comments, Opinions, Contributions and Statements made by Readers and Contributors on this platform do not necessarily represent the views or policy of Multimedia Group Limited.