The vision to drive blue-circular communities globally is yielding positive results with the development of viable environmental solutions.
That is a major outcome of the Norwegian University of Science and Technology and the Regional Water and Environmental Sanitation Centre Kumasi (RWESCK) ALL4WASH Summer school in Kumasi.
The fortnight-long programme yielded six modules.
Blue-circular economy looks at recycling resources embedded in wastewater and solid waste streams.
It is meant to reduce overdependence on limited resources for sustainable development.
Students from Norway in the global north came together with students from Mali, South Africa, Ethiopia, Uganda, Tanzania and Ghana in the global south to come up with solutions for environmental problems.
The students were put into six groups to find sustainable ways to prevent waste using the RWESCK building as a case study.
All the groups presented on the solutions to some waste management problems in the building.
Ms. Priscilla Badaweh Coffie and her group members presented on how solid waste can be reduced in the RWESCK building.
They introduced a new technology in the form of a bin that will sort out waste into various chambers to ensure easy recycling.
"So basically, we were looking at the solid waste management in this building and we were able to come up with a compartmentalized bin.
"Which will do automatic separation of solid, plastics and other waste into the various compartments," she said.
Ms. Munira Iddi Kaoeneka and her group also looked at cheaper ways of treating waste water in the RWESCK building.
They also talked about planting trees in the surroundings to improve the beauty and provide shade for students and teachers.
"And so, we decided to make revisions in the wastewater treatment that is done in this building by implementing cost effective technologies that will be able to treat waste water.
"Also take into account the infrastructure and the aesthetics of the buildings so we have an ABR and wet land construction.
"The ABR will be very cost effective and the wetland will be able to implement something that can be also appealing to the eye, having plants and trees there so that the students and teachers can rest and recreate," she said.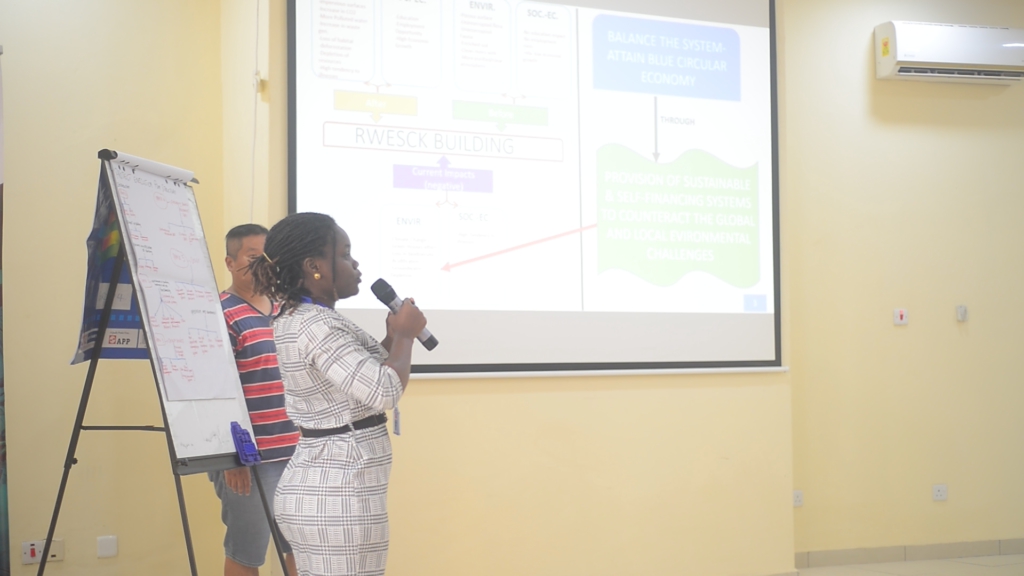 Prof. Esi Awuah, of the department of civil engineering commended the student's efforts.
She also said that they are going to enforce the solutions that the students worked on.
"I think that this summer school is different from the others.
"So far, the people have really put in much more than I expected.
"We are going to implement them and that is the joy," she said.
DISCLAIMER: The Views, Comments, Opinions, Contributions and Statements made by Readers and Contributors on this platform do not necessarily represent the views or policy of Multimedia Group Limited.