The Transport for Wales rail service is to be brought under Welsh Government control from next February.
Ministers have confirmed the takeover from KeolisAmey, with day-to-day services to be run by a publicly-owned company.
It follows significant falls in passenger numbers during the pandemic.
The Welsh Tories questioned how much nationalisation will cost taxpayers, while Plaid Cymru called for the Senedd to be recalled.
Transport for Wales rail services to be nationalised
Probably do a better job, as long as all jobs are safe! Now hand the Wrexham – Bidston line over to Mersey rail, get it electrified and direct trains to Liverpool in an hour https://t.co/e0Db5adDiQ

— Niamh's Bees (@jtgardens) October 22, 2020
Economy Minister Ken Skates said the government had stepped in "to stabilise the network and keep it running".
"The last few months have been extremely challenging for public transport in Wales and across the UK. Covid has significantly impacted passenger revenues," he said.
A "new partnership" with the company will be developed to help deliver rail improvements such as integrated ticketing, the Welsh Government said.
Kevin Thomas, chief executive of KeolisAmey Wales, said: "In light of Covid-19, we recognise the need for Welsh Government to have a sustainable way forward for delivering its ambitious objectives for rail."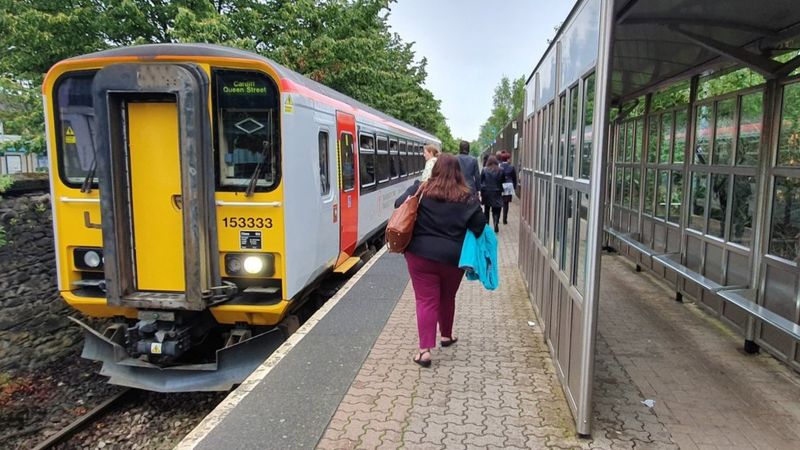 It comes after the financial risk of the Wales and Borders rail franchise, which is branded Transport for Wales, was taken over by taxpayers under an agreement signed in May.
At the time the Welsh Government said it was putting up to £65m into rail services.
KeolisAmey was awarded the franchise in 2018, taking over from Arriva Trains Wales.
Amey Keolis Infrastructure Ltd will continue to be responsible for infrastructure management on the Core Valley Lines, where the south Wales Metro upgrade is taking place, the Welsh Government added.