Things aren't going too well for Donald Trump on Twitter.
Four recent tweets have all been flagged as sharing content that could be disputed or misleading.
The Saturday morning tweets were in reference to what Trump claims were illegal votes that arrived after election day in states like Pennsylvania, erasing his lead. In fact, Joe Biden caught up in that and other crucial states due to the counting of legitimate ballots – many of them postal votes. This chain of events had been predicted by analysts ahead of the election.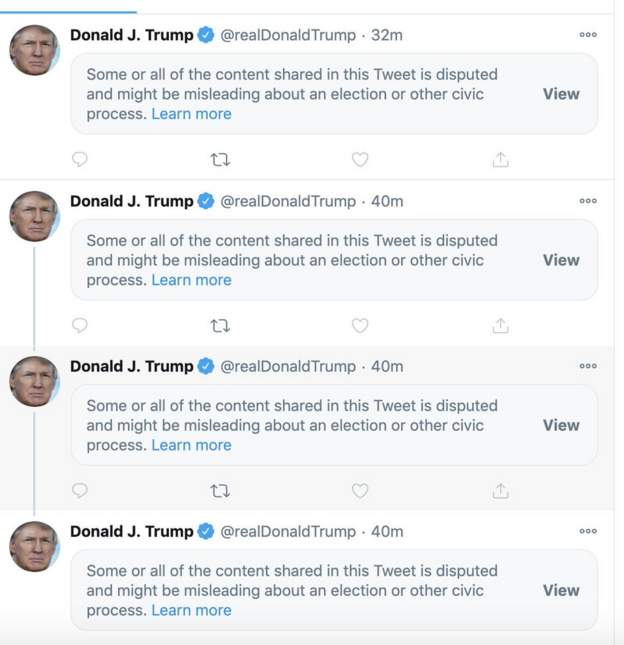 Twitter has specific rules for world leaders, which means it will not ordinarily ban them for the same offences for which it would ban ordinary users. Twitter argues that such posts – even when violating its rules – are sufficiently newsworthy to stay up, with a handful of exceptions.
Instead, Twitter can label the posts of a world leader, hiding them from view and restricting engagement – but leaving the content viewable to anyone who clicks through a warning message.
It has repeatedly done this to Trump's tweets, leading to high-profile arguments with the president and his supporters.